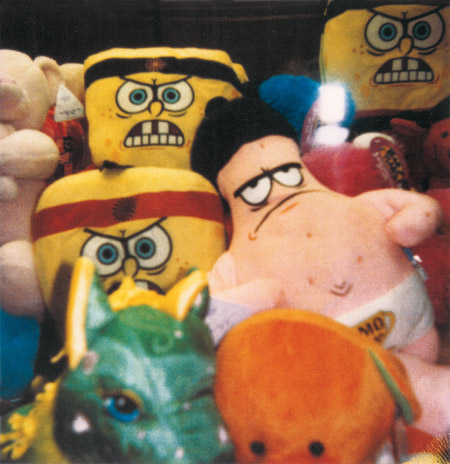 Expositions du 6/9/2008 au 23/11/2008 Terminé
Huis Marseille Keizersgracht 401,The Netherlands 1016 EK Amsterdam Pays-Bas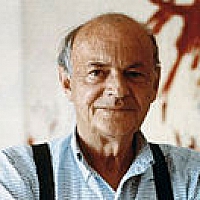 This fall Huis Marseille will be showing the photographic work of the famous American artist Cy Twombly. It has already been a few decades ago that Twombly's work was last exhibited in the Netherlands. One of those occasions was La Grande Parade, the farewell exhibition of Edy de Wilde, held at the Stedelijk Museum in 1984. By now Cy Twombly has become painting's éminence grise. In celebration of his eightieth birthday, various exhibitions are paying tribute to him this year. Among them is a large retrospective of his paintings and sculptures at the Tate Modern in London (Cycles and Seasons).

Abstract expressionism
The artist Twombly developed within the tradition of American abstract expressionism, originated by figures such as the Dutch/American painter Willem de Kooning. Along with his own contemporaries Jasper Johns and Robert Rauschenberg, Cy Twombly made his mark, too, on a second generation of abstract expressionism. In addition to this, influences from traditions in European art can be seen in Twombly's work - from l'art brut by Jean Dubuffet and Alberto Giacometti, for instance, and the écriture automatique of Surrealism. In that sense, Twombly combines traditions in art of different continents.

Classical antiquity
The greater part of his extensive oeuvre, however, has been produced in Italy, where he has been living since 1957. Twombly's great knowedge of and interest in European history and artefacts from classical antiquity have their origins here, and perhaps they explain why his work is so exceptional in many ways. On looking back at his body of work which spans nearly sixty years now, one could say that its mythical scope - Twombly's understanding of history, his visionary outlook, detachment and view of the whole - can be found in his painting. Twombly's photographs, on the other hand, not initially intended as autonomous work, focus on everything that concerns primary existence - the eye's reassuring and relaxing confrontations with day-to-day surroundings, with all that is tangible and close.

Polaroid
As a photographer, too, Cy Twombly observes like a painter. His subjects - still lives, flowers, interiors, as well as his own paintings and sculptures, beach scenes and seascapes - are sooner explored with his gaze, rather than approached as a whole to be captured in an optimal way, as photographers tend to do. His use of the polaroid as a medium corresponds very well to that approach. It provides him not only with the most primitive, but also with the most expressive form of color photography. Strikingly, the photographs from the 1950s - predominantly black-and-white - relate to the pictorial photographic tradition that became so highly developed in the United States. This becomes very evident in his portraits of fellow artists such as John Cage, Franz Kline and Robert Rauschenberg. At the same time it also becomes clear, particularly on the basis of several shots of studios on Fulton Street in New York (including that of Robert Rauschenberg) that Twombly wants to go beyond reality. He heightens the contrasts between positive and negative forms to such an extent that they seem to dissolve in the light cast across them. As far as is known now, little seems to have been photographed between roughly 1960 and 1975.

Dry prints
Around 1980 Cy Twombly resumes his photographic work. At that point he shows himself to be a master of color photography. His idiom is distinctly of a classically trained nature, but free in its interpretations and visualization, and always aimed at the effects of light. The images are seductive. His forms and surfaces are more to be felt than read: forms have a creamy color; the hues are soft and resemble skin. Around 1990, however, when he starts producing the 'dry prints' - a specialized version of the print made by a color copier, with thick layers of pigment - a certain momentum builds in his making of and thinking in terms of photographs. That is the point at which he decides to show some of the roughly 400 photographs. These 'dry prints' are now being exhibited in the Netherlands for the first time.

Studios
A prominent part of this exhibition consists of photographs of his own studios, those in Lexington, Virginia and in Gaeta, formerly in Bassano. Here, too, a significant difference with respect to the professionally trained photographer emerges. Cy Twombly does not concern himself with the endless search for continually new visual material. Nor can these polaroids serve as an autobiographical account. They are technically too primitive for that. His concern is something intangible: these are about reflection, even reflection on the work that he himself makes, and about the irregular distortions of the light in which the forms distintegrate into surfaces of color. To him, photography means looking anew at that which one already knows but hasn't seen. At times, his way of looking seems naive, as in his photographs of Sally Mann's studio in Lexington. This American photographer is literally his neighbor. Yet, as though seeing things for the first time, Twombly made photographs of her technical camera, chemicals, a tripod, objects lying around and an umbrella that reflects light.

Sometimes calculation can be discerned in the studio photographs; then his observation becomes a game. This brings to mind the way in which Brancusi photographed his own sculptures in the mysterious surroundings of his studio. Both artists are familiar with the effectiveness of a contrast between two domains: the two- and the three-dimensional. The contrast between sculpture and photography can become very exciting at such times. It gives rise to an added distinction between tangible matter and the concept of matter, which is a strong characteristic of photography.

The exhibition Cy Twombly Photographs 1951-2007 comprises 150 dryprints and is thereby the most consistent exhibition of Cy Twombly's photographic work to date. This exhibition has come about in collaboration with Schirmer/Mosel Showroom, Munich.

Publication: Cy Twombly Photographs 1951-2007, Munich (Schirmer/Mosel Publishers) 2008.