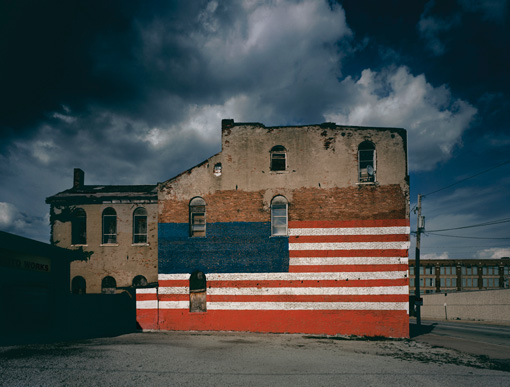 Expositions du 19/9/2008 au 20/11/2008 Terminé
Napapijri Gallery Store Via Senago, 42/E 6912 Lugano Suisse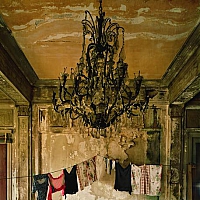 The most touching exhibition on the vestiges of a lost way of life

Michael Eastman has made the ultimate roadtrip, crisscrossing the nation dozens of times to capture moviehouses, juke joints, barbershops, murals before they disappear.
An amazing overview of great everyday American architecture and design offering a provocative portrait of the silent emptiness that has descended upon struggling small communities everywhere.

"Michael Eastman has captured here the hardcore essence of blue-smoked architectural loneliness better than any other new artist I've encountered.
... Remnants of the past, Eastman seems to tell us, can still be recovered in the most unlikely of places." - Douglas Brinkley

Michael Eastman began his career as a fine-art photographer thirty years ago. He has traveled to Europe and Cuba, with Gayle, his precious and lovely wife, for his architectural and landscape photographs. With Vanishing America he has also found much inspiration in his hometown of St.Louis and throughout the American Midwest. Eastman's photographs are held in many important collections including those of Metropolitan Museum of Art, the International Center of Photography, the Art Institute of Chicago and the Los Angeles County Museum of Art. He has been the recipient of a National Endowment for the Arts grant, and his works has been published in the most important newspapers and magazines.

Napapijri Gallery Store will host from the 18th of September till the 20th of November 19 spectacular pictures from Vanishing America and a small collection of six from Cuba.