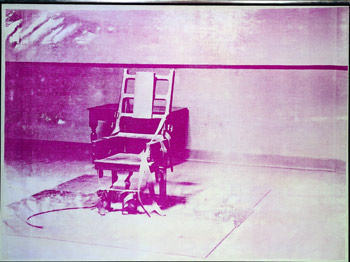 Andy Warhol Big Electric hair, 1967. Silkscreen on canvas137,2 x 188 cm. Astrup Fearnley Collection, Oslo. Copyright Andy Warhol Foundation for the Visual Arts / BONO, Oslo 2008.
Expositions du 13/9/2008 au 14/12/2008 Terminé
Astrup Fearnley Museum of Modern Art Dronningens gate 4 Oslo Norvège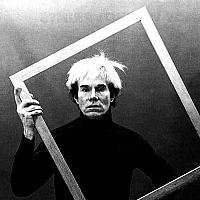 In this exhibition, we invite audiences to experience some of Andy Warhol's great masterpieces, works that revolutionised the notion of art. These paintings completely transformed how we understand the practice of art marking and created an unprecedented objective distance between the artist and the spectator. Andy Warhol, often referred to as an 'artist in third person,' encapsulated the consumer society of his time by integrating the leading images, hopes and aspirations of post-war America into his art. Warhol was among the first, and certainly the most influential, to identify the significance of this new 'social situation' and to transfer it to the canvas. In so doing, he created a whole new artistic vision. He did so with such authority and conviction that his art, his persona, became a brand in its own right, much like the objects and ideas he depicted.

As the title, Andy Warhol by Andy Warhol, insinuates we would like to encourage audiences to reflect upon Warhol's personal involvement with his art and his subject-matter, to place the artist in the centre not only as an icon and an 'artist in third person' but as a person with extreme commitment to the times in which he lived. It is thus our hope that this exhibition exceeds well-rehearsed clichés about Warhol and emphasises instead the ambition, subjectivity and consciousness of Andy as a person.

To guide us in this adventure the museum together with Skira has published an extended catalogue, where we are privileged to add to the body of discourse important new articles by prominent scholars and writers. Introduction by Gunnar B. Kvaran and articles by Graham Bader, Rachel Baum, Judith Benhamou-Huet, Glenn O'Brien, David Carrier, Jane Daggett Dillenberger, Steven Watson, Aram Saroyan, Svein Inge Sæther and an interview with Gerard Malanga.

Curators: Gunnar B. Kvaran, Hanne Beate Ueland, Grete Årbu.

Astrup Fearnley Museum of Modern Art receives generous support from Stiftelsen Thomas Fearnley, Heddy and Nils Astrup, and from Astrup Fearnley AS.