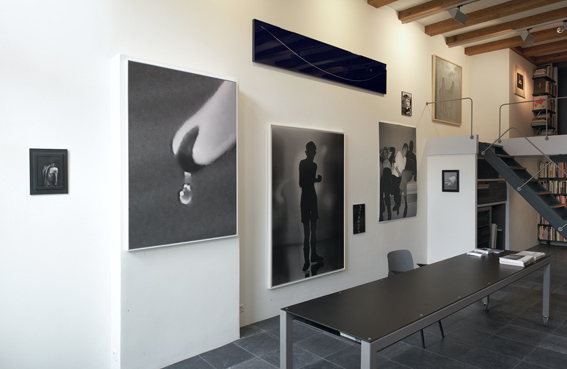 Expositions du 4/8/2008 au 15/9/2008 Terminé
Van Zoetendaal Keizersgracht 488 1017 EH Amsterdam Pays-Bas The first group exhibition in the new Van Zoetendaal gallery at Oude Schans 67f opened to the public. Entitled 'Verticals', the exhibition will comprise a selection of works by a number of artists attached to the gallery plus photographs from Van Zoetendaal's own collection. The lay-out of the exhibition will be subject to constant change as works are replaced and new ones added. Visitors to the newly designed website will be able to view the exhibition via floor plans and installation overviews, and can even zoom in on individual works.

In addition to the group shows at the Oude Schans gallery, frequent solo exhibitions will be held in a new 'space' on the gallery's website: a large rectangular gallery 16m long x 12m wide x 5m high, to be known as Artist's Territory. Artists attached to the gallery and invited guest 'curators' will be given a free hand to organise this space as they wish and the public will be able to pay virtual visits to the resulting solo exhibitions.

The website is to be expanded to include detailed, up-to-the-minute information about the activities of artists and gallery-holder. It will be an important and dynamic part of the gallery, not only as a source of information but also as an 'experience' in its own right.

If you would like to visit the gallery on the Oude Schans, please phone or e-mail for an appointment.