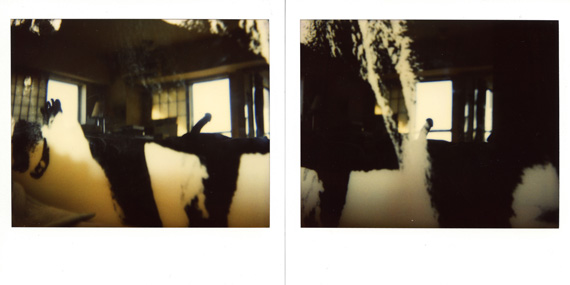 Expositions du 20/6/2008 au 14/8/2008 Terminé
Galerie Alex Daniels - Reflex Amsterdam Weteringschans 83 1017RZ Amsterdam Pays-Bas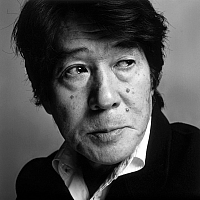 The Japanese photographer Daido Moriyama - Osaka 1938 - shot his first picture when he was thirteen years old. Since then he hasn't stopped his frantic investigation and recording of the world through the lens of his 35-mm camera. He did this without any preliminary plan. Smart and the more baffling when one delves into his randomly shot pictures that often have crooked perspectives and images out of focus. Everything matches: the composition, the idea 'behind the photograph' and the way he handles his material in the darkroom in order to give the 'final picture' its perfect but at the same time rough finishing touch. Recognizable by the coarse grain, the heavy black and white contrast and images that are often blurred. They emphasize the story Moriyama wants to tell: contemporary man, caught up in his environment, trying to find a way (out). Moriyama elucidates as it were the different steps of this quest. All perfectly registered in his four 'telephone directories', that have become illustrious in the meantime.

Though primarily focused on his own Japanese universe, Moriyama starts to explore the world in the sixties - he visits New York and Parisand becomes influenced by Andy Warhol and Jack Kerouac, but most of all by William Klein. Klein's photo book New York spells a new starting point for Moriyama in whom he manages to develop new heights. In the course of the years his 'notes in images' command ever more respect, also internationally. This is not as odd as one would expect: though situated in Japan, his vision is universal - 'we' recognize much in his photographs. And, not just lovers of photography, but many international museums have acquired his work and numerous famous contemporary photographers have been influenced by Moriyama.

After Tokyo (2005) Reflex New Art Gallery now organizes a new exhibition for which Moriyama specially made a series of 'duo snapshots. Here again: the typical, seemingly nonchalant approach of his environment. On first glance abstract and 'vague' images, but on further investigation one finds the differences and discovers miniature perspectives.

Galerie Alex Daniels and Daido Moriyama cordially invite you to the opening on Friday June 20th 2008 from 4 till 6 PM. The exhibition will close August 14th.