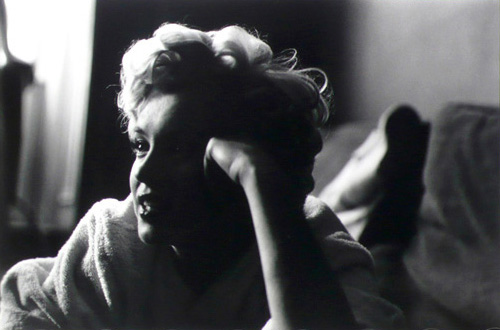 © Elliott Erwitt, Marilyn Monroe, 1956 / HackelBury Fine Art, London
Expositions du 20/6/2008 au 2/8/2008 Terminé
HackelBury Fine Art Ltd. 4 Launceston Place W85RL London Royaume-Uni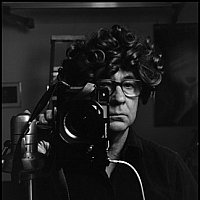 A selection of some of the finest and most personal photographs ever made by Elliott Erwitt, the esteemed photojournalist whose images are known the world over, will be shown this summer in the exhibition 'Elliott Erwitt: Unseen.' Comprised of a collection of largely unseen works and drawn from his two latest monographs, the exhibition will feature the photographs which the artist considers his 'personal best': the previously unpublished masterworks of a landmark photographer.

In a career that has spanned the last five decades, Erwitt has captured unforgettable scenes that have since become symbolic, communal memories of the twentieth century. From Marilyn Monroe at the premiere of 'Some Like it Hot' to the infamous 'Kitchen Debate' between Nixon and Khrushchev, iconic images of fashion, film, and politics have all been caught by his camera. Yet the photographs which Erwitt made when not on assignment were inspired by his own fundamental curiosity in the world and the way we live. The sense of intimacy in the 'Unseen' works sets them apart in the history of documentary photography.

Always known for finding the humor in a wide array of situations, the 'Unseen' images are infused with the artist's warmth and a wry inquisitiveness about humanity. As Cartier-Bresson said of Erwitt: "Elliott has to my mind achieved a miracle...offering a bouquet of stolen photos with a flavor: a smile from his deeper self."

Elliott Erwitt has published more than twenty books of photography, including the monographs 'Unseen,' 'Personal Best,' and 'Snaps.' Featured exhibitions of his work have been shown at such institutions as the Museum of Modern Art in New York, the Smithsonian Institution in Washington, D.C., The Art Institute of Chicago, the Barbican Centre in London, the Reina Sofia in Madrid, and the Palais de Tokyo in Paris.