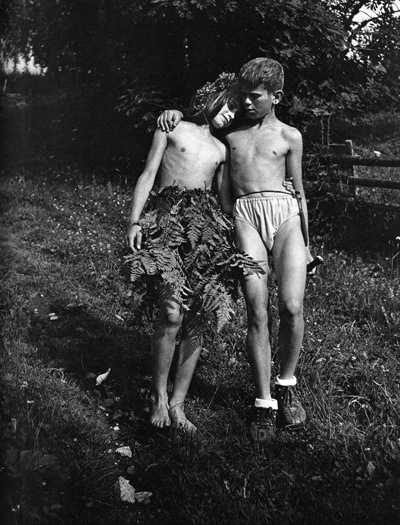 Expositions du 13/6/2008 au 30/8/2008 Terminé

KAHMANN Gallery Lindengracht 35 1015KB Amsterdam Pays-Bas


HUP gallery Amsterdam is very proud of its' retrospective of the best works from the oeuvre of photographers Ata Kandó and Eva Besnyö.

Hungary was the country where both Ata Kandó (1913) and Eva Besnyö (1910-2003) have their roots. They first met in 1952 and from that moment the two became best friends. Ata and Eva always hoped to do an exhibit together. We are very pleased that we now can make that a reality. Both women have had a great influence on photography and the fact they were best friends strengthened the influence of Hungarian photography in Holland.

The works exhibited in the exposition 'Ata & Eva' are about 50 mostly vintage silver prints. HUP Gallery will show a selection of works from Kandó's whole career, many well known through the publications 'Dromen in het woud', 'Kalypso en Nausikaa', and 'Slaaf of Dood', but also various lesser known works from her oeuvre.

From Besnyö a selection of the 'Keurcollectie' is shown. In the early eighties the photographer put her 'keurcollectie' together with the help of her assistant Tineke de Ruiter. A choice of 200 of her best photos.