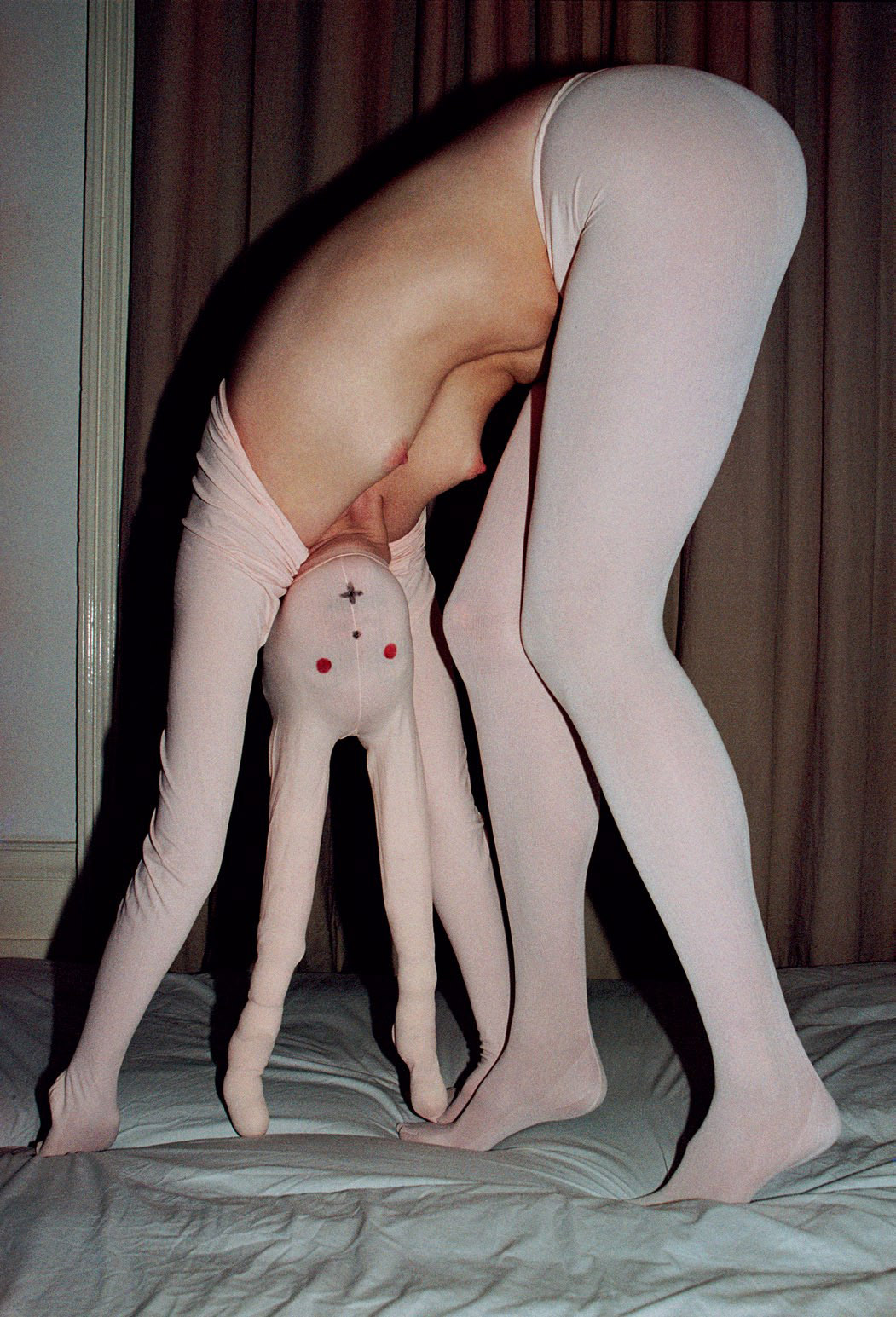 Expositions du 19/6/2008 au 2/8/2008 Terminé
Michael Hoppen Gallery 3 Jubilee Place SW3 3TD London Royaume-Uni Sometimes it is the masks and guise one wears that reveal the naked truths about someone. Gwen is a truly fascinating person and when I first laid eyes on her I fell in love with her. She looked like a blonde fifties starlet or a pinup girl but she was different - she was very, very tall – a circus performer perhaps, or reminiscent of a character out of a fairytale…..
Polly Borland

Bunny is a series of images by Polly Borland that create a portrait of an extremely tall girl called Gwen. Combining surrealism with a forensic - like study of the subject's femininity, Borland has successfully burrowed into the surrealist ideas of Claude Cahun, Hans Bellmer and Man Ray to produce an intimate, yet haunting photographic narrative. Borland manipulates and changes her subject's presence through a dynamic use of perspective and costume to produce an uncanny and raw sense of beauty. Unsettling but often humorous these images turn the traditional concept of the 'bunny' girl on its head. These two artists have collaborated in Gwen's' role-playing devising new and extraordinary vignettes together over a three year period.

"Gwen celebrates her uniqueness by being unafraid to be seen in all her beautiful freakishness. This is also a dark adult fairy tale Gwen travels through and drives the narrative by her continual transformation and growth. Naked, Clothed, Cat, Bunny, Horse-Mutated Friend, Fool, Face and Close-up"…

The complete body of work will be published as a book by Other Criteria in April 2008 and will include collaborations in the form of a poem by Nick Cave and an adult fairytale written for the project by Will Self.

A successful portrait photographer before moving to the UK from her native Australia in 1989, Polly has earned her reputation for specializing in stylized portraiture and offbeat reportage. She shoots regularly for numerous UK and US publications including The New Yorker, The New York Times, The Independent and Dazed and Confused. In 1994 she won the prestigious John Kobal Photographic Portrait Award. Her work has appeared in numerous exhibitions, and a selection of photographs from a previous body or work, The Babies was exhibited at the South Bank's Meltdown Festival in 1999, curated that year by Nick Cave. The National Portrait Gallery in London and Australia have acquired a number of Polly's photographs for their collections, and in 2000 each exhibited a solo show of her work. Powerhouse published her first book The Babies in 2001 with an essay by Susan Sontag. In that same year she was one of eight chosen photographers to photograph The Queen for her Golden Jubilee.