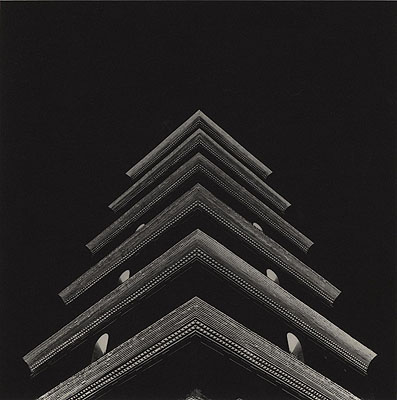 Lynn Davis is one of the most internationally recognized contemporary American photographers. Her complex landscape and architectural compositions have established the American photographer as one of the leading artists in contemporary photography.

Born in 1944 in Minneapolis, Minnesota, Lynn Davis completed her studies successfully at San Francisco Art Institute before going on to study under Berenice Abbott in New York. In addition she also worked as a freelance journalist, though she always kept this separate from her art work. Her breakthrough came in 1979, when she exhibited alongside her friend and colleague Robert Mapplethorpe at the International Center of Photography in New York. Already in these early works of portrait and nude photography, David laid the foundation stones for her later style.

A radical change came about in 1986 after her return from Greenland. Overwhelmed by the monumental icebergs of Greenland, Davis's former fascination with the contours of the human body was transferred to the landscapes and architectonic shapes created by Nature. In her long journeys around the world she tirelessly focused on selected landscape and architectural motifs, purging all unnecessary details, which would give an unwanted context to her work.

The Indian series marks the end of a journey round the world, which has taken the artist over twenty years. It provides the culmination of her project to search for the geometrical forms in old and new architectural monuments. The selection of Indian photographs conveys a fascination with the sublimity of the monuments, which, through daring perspectives and original cropping are given an almost abstract quality. In the China cycle the artist was inspired by Chinese art and culture. Next to the tinted landscape photographs one encounters photographs of religious monuments and memorials to imperial power. Alongside these evidences of Chinese culture will be displayed both, extensive desert landscapes and detailed views of the monumental buildings in Iran. These demonstrate the artist's impressive sensitivity towards the architecture, landscape and human history of the Islamic world.

The Lynn Davis photo series consists of large-sized prints of square format. The predominantly black-and-white photographs with their frontal compositions convey a sense of the geometry and monumentality of the landscapes and buildings depicted and the use of beautiful silver, sepia, selenium-or gold-toned prints, gives an additional resonance to these photographs, which complements their sensitive treatment of light and provides a symbiosis of minimalism and monumentality.