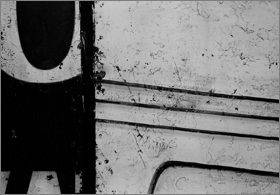 Expositions du 15/5/2008 au 28/6/2008 Terminé
Robert Mann Gallery 210 Eleventh Avenue NY 10001 New York États-Unis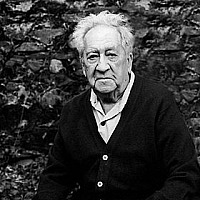 Robert Mann Gallery presents a selection of photographs by Aaron Siskind that draw upon the four seminal exhibitions the artist had at the Egan Gallery between April 1947 and June 1954. Included are a selection of prints believed to have been presented in the original exhibitions.

At the recommendation of his friend Barnett Newman, photographer Aaron Siskind paid a visit to art dealer Charles Egan, one of the few gallerists in New York devoted to contemporary art at the time. The result was four exhibitions at the Egan Gallery. Siskind's photography had begun moving away from social documentary, flattening the picture plane as everyday objects moved into abstraction. Placing Siskind in an exhibition program that included Robert Rauschenberg and provided the first American venue for Willem de Kooning, Egan recognized the importance of the photographer's work in the contemporary discourse of visual arts. From a 1948 press release: "Mr. Siskind's discernment of the poetic in the casual and passed-by aspects of every day reality are rich in their eloquence of line and shape and take their place with the serious expression of the modern American artists." While the first show at Egan endeared Siskind to many of his colleagues in the painting community, it drew the ire of critic Clement Greenberg. Leaving the exhibition together in an elevator, Greenberg insisted to Siskind that he couldn't do that with photography, photography had to be anecdotal, to tell a story. In spite of Greenberg's judgment, Siskind's work became an integral part of the American art historical and photographic canon.

These four exhibitions were crucial to solidifying Siskind's place as the photographer in the American abstract expressionist movement. While it would be easy to assume that Siskind observed what was happening in painting and simply translated it to photography, the record shows that aesthetic exchange went both ways. In an essay that accompanied the 1951 exhibition, Elaine de Kooning called Siskind "a painter's photographer". Such mutual affinities are evidenced by Franz Kline's painting Siskind, 1958 and the incorporation of motifs from the photographer's work into Willem de Kooning's Woman series. The richness of visual material developed by Siskind during this period astounds: fragments of wrought iron coils, found décollage street posters, suggestions of figuration in grease-stained paper bags — all toward the development of a unique style and sensibility.

Aaron Siskind (1903-1991) is included in numerous major museum collections. The Aaron Siskind Centennial Celebration took place during 2003-2004 with exhibitions at more than a dozen institutions across the country, each devoted to a different period or theme of the his life and work. Among these was Robert Mann Gallery's exhibition, Aaron Siskind 100.