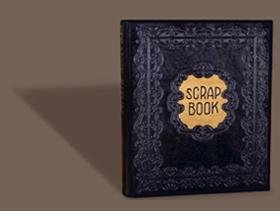 Expositions du 7/3/2008 au 1/6/2008 Terminé
National Media Museum West Yorkshire BD1 1NQ Bradford Royaume-Uni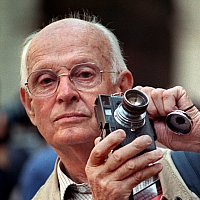 French born Henri Cartier-Bresson (1908 - 2004) is one of the most familiar names in the history of photography. His work has been enormously influential on generations of photographers. He is particularly renowned for the purity of his methods, capturing his subjects at the point during which all the elements of a scene would come together in a meaningful way. Between 1932 -1946 he documented both his extensive travels and his encounters with Surrealism and modern art, creating some of his best and most enduring photographs. For further details please download a biography (PDF 0.9mb).

The Scrapbook
A simple scrapbook containing small photographs, printed and mounted by Henri Cartier-Bresson in 1946, has become one of the most important photographic artefacts of the 20th century. It was Cartier-Bresson's exhibition proposal that resulted in his seminal solo exhibition at New York's Museum of Modern Art, in 1947.

Following his 1947 exhibition, Cartier-Bresson stored the scrapbook in his studio in Paris. In the 1990s, he carefully began to remove most of the prints he had painstakingly printed in 1945-46. A few original, fragile pages remained and are shown in the exhibition alongside reproductions of their reverse side and the original scrapbook cover.