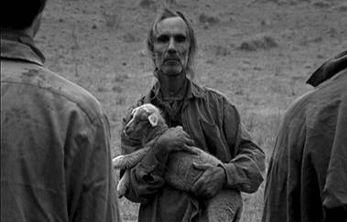 Expositions du 20/10/2007 au 31/12/2007 Terminé

Wood Street Galleries 601 Wood Street Pittsburgh, PA (412) 471-5605 Free Tuesday-Thursday, 11 a.m. - 6 p.m. Friday and Saturday, 11 a.m. - 8 p.m. http://www.woodstreetgalleries.org


PITTSBURGH…As part of The Pittsburgh Cultural Trust's Australia Festival, Wood Street Galleries presents a survey exhibition of contemporary photography, video and installation artists from Australia including:
Tracey Moffatt
, John Gillies, Denis Beaubois, Christian Bumbarra Thompson and John Tonkin. The exhibition opens on Friday, October 19, 2007. An opening night performance, "Australian Graffiti," by Christian Bumbarra Thompson, fresh from recent successes in Berlin and Cologne, will be held at SPACE, 6:30 p.m. There will be an artist talk by John Gillies at Wood Street Galleries on Saturday, October 20, at 1 p.m. The exhibit closes on December 31, 2007. All events are free and open to the public. "WORKIN' DOWN UNDER features the work of five contemporary Australian artists who, through diverse media and approaches, explore issues of identity across cultures and time, including its own demise," writes Wood Street Galleries curator Murray Horne. Hailing from a country of colonists and colonized, John Gillies and Christian Bumbarra Thompson reflect complicated relationships with the nation's past. Gillies' sheep in Divide are an apt metaphor for the quandaries of occupation, territory and genealogy. In looping a video clip of a traditional greeting between the artist and his father, Thompson suggests the eternal endurance of aboriginal culture--one that has already persisted at least 40,000 years.
Tracey Moffatt
and John Tonkin imagine alternate identities past, present and future. In Under the Sign of Scorpio, Moffatt assumes and represents the identities of 40 women born under the same astrological star, from Marie Currie to Hillary Clinton. Tonkin's interactive Personal Eugenics allows participants to morph their own self-image toward their descriptions of who they would like to become. Responding to identities increasingly exposed, Denis Beaubois offers an installment of the ongoing Terminal Vision Project. In a gesture of visual suicide, he uses the latest camera surveillance technology to capture the destruction of the very devices that make our private lives so public.