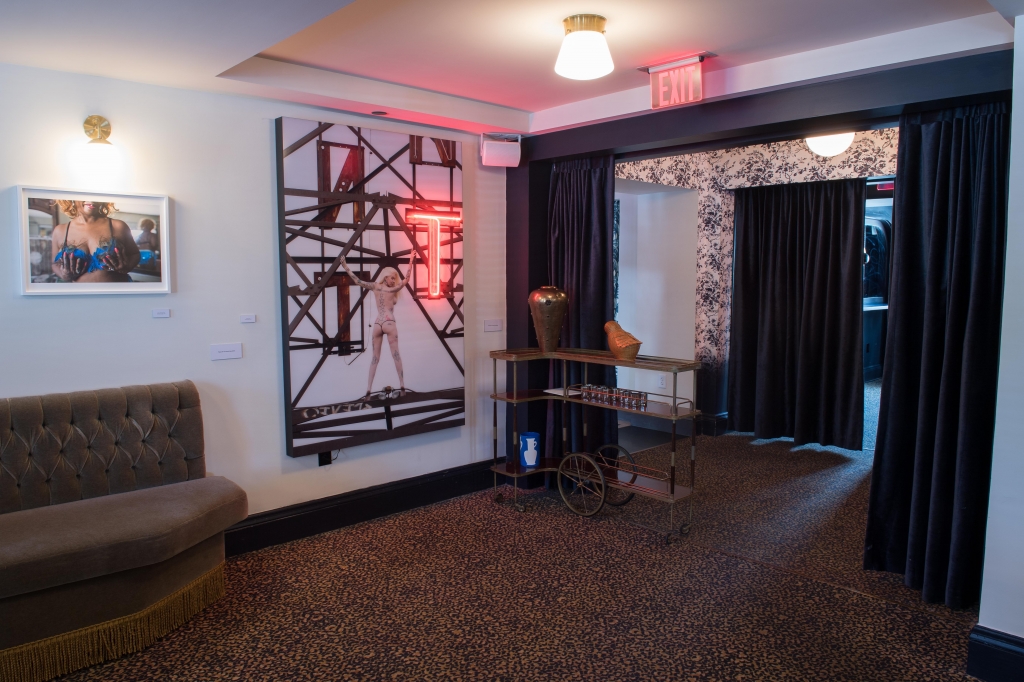 https://festivalguide2018.acpinfo.org/listing/above_where_the_ladies_dance/
Visitors to the Clermont Lounge — the Atlanta strip club famous for featuring performers of all shapes, sizes and ages — are greeted by a sign that proclaims: "No cameras! No exceptions! No crybabies!" But one photographer was given special permission, Cyril Bailleul, a Paris-based artist who captured images of the women using only the dimly lit club's ambient light. "Above Where the Women Dance" will be exhibited in the lobby of the newly renovated Hotel Clermont.
(AJC - Atlanta journal Constitution) https://www.ajc.com/events/festivals/citywide-festival-focuses-photography/fSt21eiE6VIniFrwKhXoRO/
Hotel Clermont
789 Ponce De Leon Ave NE
Atlanta, GA 30306
Google Maps
(678) 794-2002
Monday - Friday 10a.m. to 8 p.m.