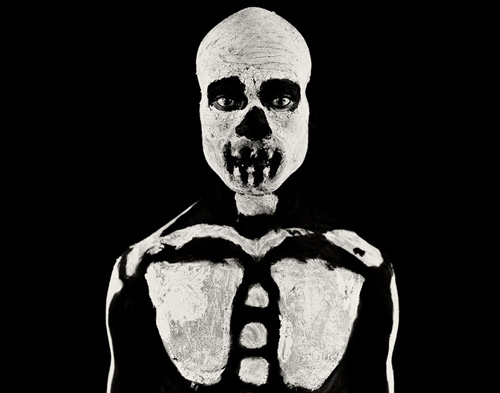 Expositions du 19/10/2006 au 29/11/2006 Terminé
Jenkins Johnson Gallery 521 West 26 St 5th floor NY 10001 New York États-Unis "If the human face is 'the masterpiece of God' it is here then in a thousand fateful registrations. Often the face speaks what words can never say." Carl Sandburg, prologue, The Family of Man, 1955 In the heyday of McCarthyism's cultural stranglehold, Edward Steichen curated the groundbreaking, "The Family of Man" exhibition at The Museum of Modern Art in New York City. This photographic tapestry of 503 photographs by 273 amateurs and professionals from 68 countries, weaves images of the human experience - marriage, family, conflict, work, play - with words from such varied sources as James Joyce, the Navajo Indian, the Bible and even the U.S. Atomic Energy Commission, creating a singleness of vision and purpose from seemingly disparate cultural sources. Advancing the thematic legacy of "The Family of Man",
Gerald Förster
has created the LightYears project, a body of work made up of horizontal black and white photographic portraits as well as a unique series of "slow motion moving" video stills. Using "plein air" work practices similar to those of Edward Curtis and
Richard Avedon
, Förster and his traveling companion and collaborator, writer Anthony Smith, set forth on a global odyssey to 18 countries on 5 continents. Employing a portable studio whose main feature was a self-designed "light tent", Förster positioned their subjects to face the camera head on or sometimes in profile so that concentrated layers of light could be trained on a point of focus deep in their eyes. This intense illumination enabled him to sculpt the shapes and tones of facial features and folds in fabric, integrating them with the stark white or black backdrop. Each image is imbued with his own distinct sense of form and composition creating an engaging play between figure and ground; between the literal and the abstract. The subtle shifts between both overt and subtle expressions - joy, seriousness, and cautious curiosity - are captured by the artist's lens and transformed into complex examples of what Förster has termed "photo-poetic" portraiture. In the stillness of the photograph, Förster is able to strip away the emblems of his subject's particular culture, age, or gender. Traditional garb or body adornment meant to classify and demarcate an individual sitter is transformed into more than just mere records of the varied physiognomies of their sources. What remains are imprints of the universal beauty, dignity, and strength of character shared by subject, artist, writer and audience alike. The LightYears project comes to describe not only a tangible medium employed by Förster, but also the temporal and experiential.
Gerald Förster
has crafted what Edward Steichen aptly described in his introduction to "The Family of Man" exhibition "as a mirror of the essential oneness of mankind throughout the world." Bruce Hackney