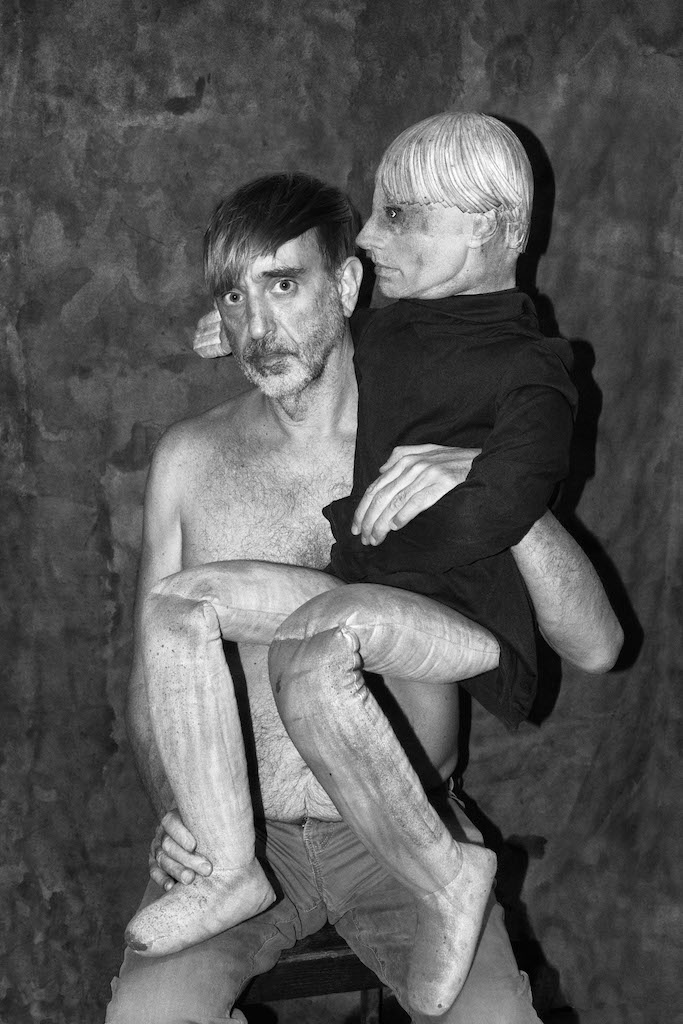 Carlsen and Ballen, 2016 © Roger Ballen & Asger Carlsen
Expositions du 23/6/2017 au 27/8/2017 Terminé

FOAM - Fotografiemuseum Amsterdam Keizersgracht 609 1017 DS Amsterdam Pays-Bas


Press Release -
In the collaborative project titled No Joke, artists Roger Ballen (1950, VS) and Asger Carlsen (1973, DK) explore the more sinister sides of the human psyche. Together the duo produced 37 images, without ever working in the same studio at the same time: their creative exchange and co-creation has been a purely online affair. Their menacing work evokes a sense of anxiety and longing that is usually experienced only in dreams.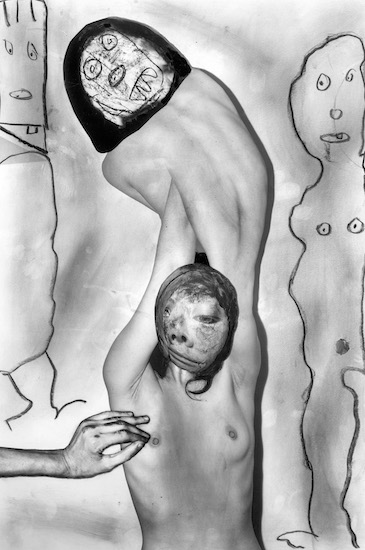 Stretching, 2016 © Roger Ballen & Asger Carlsen
Although Roger Ballen lives in Johannesburg and Asger Carlsen in New York, the two artists have been working together online for some four years. In their bizarre universe, Carlsen's use of the human body as a plastic medium and Ballen's interest in collages and the occult merge together. They create an outlandish world full of distorted bodies, manic creatures, flesh and rough sketches in black, white and grey. Both frightening and intimate, their work demonstrates fiction's power to delve more deeply into the human spirit, compared to reality.
Asger Carlsen first suggested collaborating with Roger Ballen for an assignment by VICE in 2013. This evolved into a remarkable creative exchange that is conducted online only: the images with a white background originated in Carlsen's studio in New York, while the images with a dark background originated in Johannesburg, where Ballen lives and works. The artists sent their work to each other and elaborated further on each other's images. This resulted in the dark and mysterious book No Joke (2016): a collection of still lifes, crippled female figures, and fusions of their self-portraits.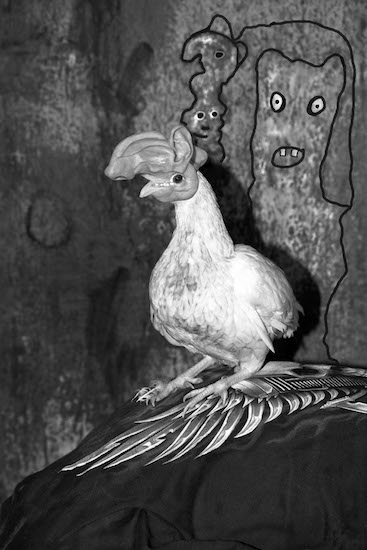 Chicken on back, 2016 © Roger Ballen & Asger Carlsen
No Joke in Foam is the first presentation in a museum of this work. The obscurely designed presentation shows framed images on dark-grey walls. The works are accompanied by bizarre sculptures and installations created by the two artists on-site, specifically for this exhibition. The sculptures form spatial renderings of their photographic images.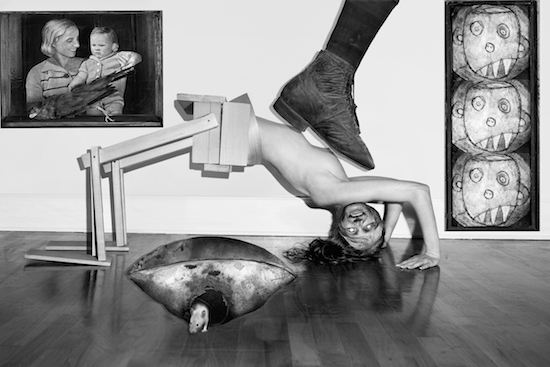 Trampled, 2016 © Roger Ballen & Asger Carlsen