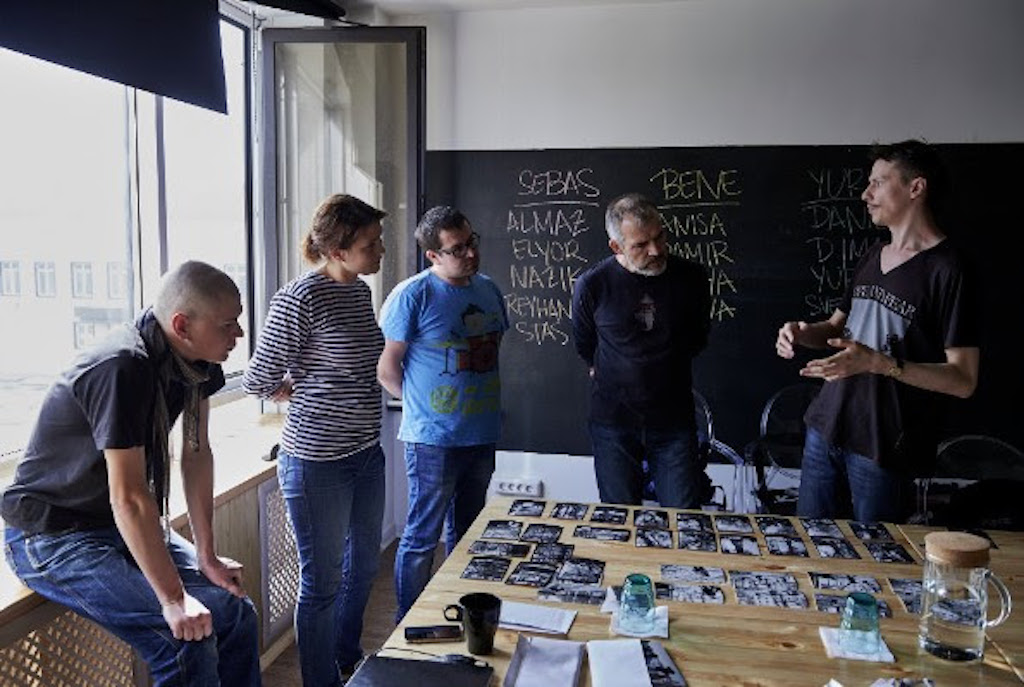 Stages du 28/2/2017 au 2/4/2017 Terminé
Nikon-Noor Academy France
Press Release -
NOOR Foundation and Nikon Europe are excited to announce our 2017 educational program – the Nikon-NOOR Academy. The Academy will launch with a series of free-of-charge workshops for young, aspiring documentary photographers in the Netherlands, Germany, France and the United Kingdom.
In case this is an interesting opportunity for you or your contacts we would very much appreciate if you would have a look and spread the word through your networks and platforms. Please read further for more details and contact us if you are interested in more info and promotional images.
ABOUT THE WORKSHOPS
During each of the four-day trainings, 15 participants, together with three NOOR member photographers will share experiences, work on portfolios, improve editing skills and learn how to develop visual stories. The Nikon-NOOR Academy is a unique opportunity to learn impactful visual storytelling, further develop personal vision, strengthen ongoing projects and gain new knowledge and contacts in an intimate and interactive environment.
Participants can get the most out of the experience when they come to the workshop with a body of work they are currently developing, editing, working on and/or thinking about how to share with audiences. Thus, applicants are encouraged to include this work and indicate what they want to explore in relation to the work in their application portfolio and motivation statement.
Below you will find more information on each workshop. Calls are open to photographers in the respective countries where the workshops will be held: The Netherlands, Germany, France and the United Kingdom.
AMSTERDAM
Tutors: Pep Bonet, Yuri Kozyrev & Sebastian Liste
Date: 28 Feb - 3 Mar 2017
Open Call is closed
Notification of Selection: 26 Jan 2017
Location: Headquarters of Nikon Europe
Fee: Free of charge
BERLIN
Tutors: Yuri Kozyrev, Bénédicte Kurzen
& Kadir van Lohuizen
Date: 7-10 Mar 2017
Deadline to apply: 15 Jan 2017
Notification of Selection: 1 Feb 2017
Location: C/O Berlin
Fee: Free of charge
PARIS
Tutors: Pep Bonet, Benedicte Kurzen & Sebastian Liste
Date: 20 - 23 Mar 2017
Deadline to apply: 22 Jan 2017
Notification of Selection: 8 Feb 2017
Location: Loft Roquette
MANCHESTER
Tutors: Asim Rafiqui, Tanya Habjouqa & Robin Hammond
Date: 30 Mar - 2 Apr 2017
Deadline to apply: 29 Jan 2017
Notification of Selection: 15 Feb 2017
Location: Ziferblat
Fee: Free of charge