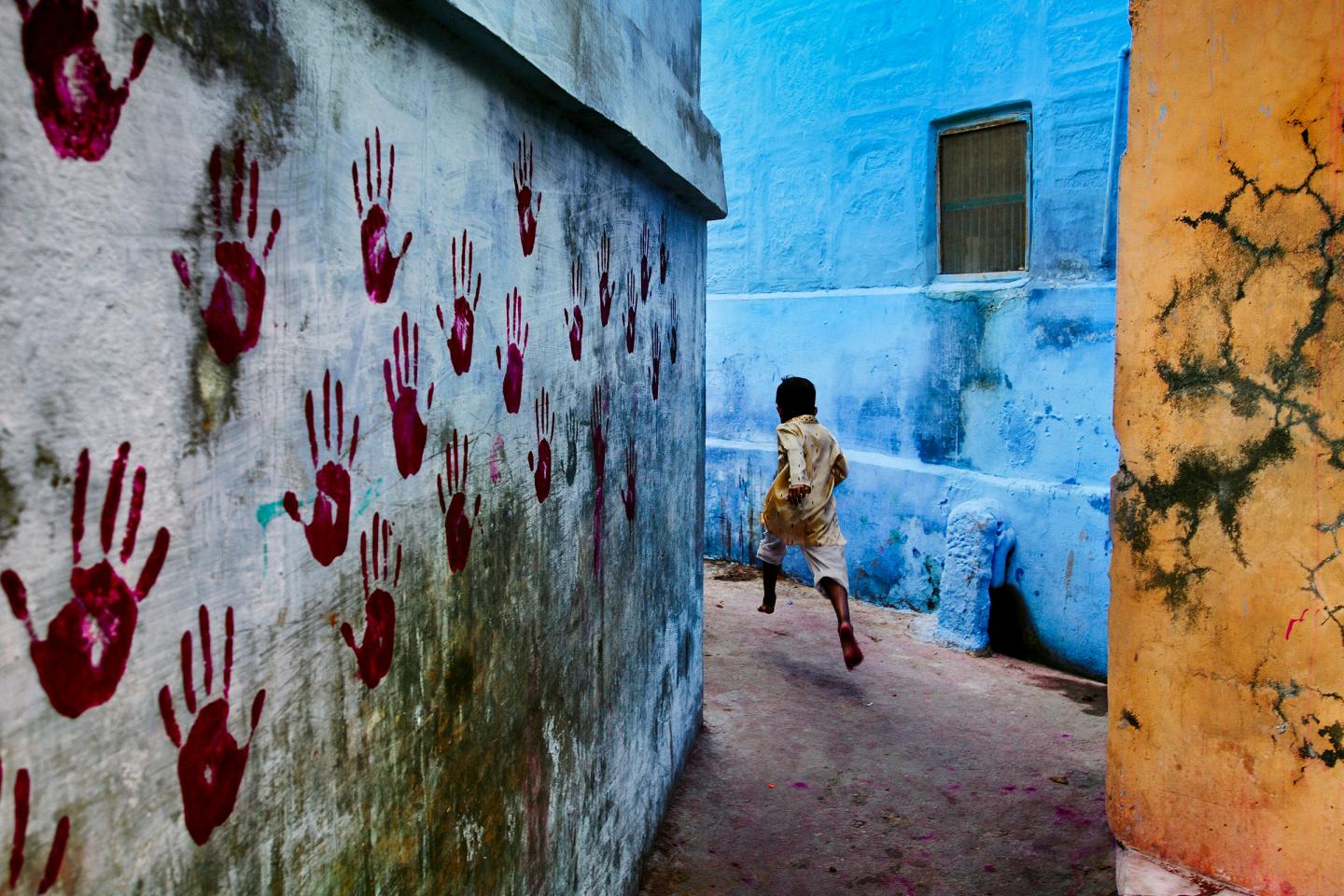 Steve McCurry, Boy in Mid Flight, Jodhpur, India, 2007, pigment print. © Steve McCurry.
Expositions du 14/6/2016 au 28/9/2016 Terminé
PALMER MUSEUM OF ART The Pennsylvania State University Curtin Road University Park PA 16802 Pennsylvania États-Unis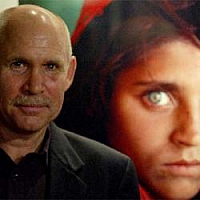 Internationally acclaimed photographer Steve McCurry ('74 A&A) is often on the move. Best known for a haunting image of a refugee "Afghan Girl" that graced the cover of National Geographic in 1985, McCurry continues to cross the globe in search of those "unguarded moments" in which the resilient human spirit is most evident, even in the face of war, forced migrations, and natural disasters.
Born in 1950 in a suburb of Philadelphia, McCurry studied film at Penn State before going to work for a local newspaper. After several years of freelance work, McCurry made the first of what would become many trips to India, traveling with little more than a bag of clothes and another of film, camera in hand. Within several months he had crossed the border into Pakistan, where he met a group of Afghan refugees who helped smuggle him into their rebel-controlled country, just as it was being closed to Western journalists. Embedded with the Mujahideen, McCurry brought the world the first images of the conflict in Afghanistan. His daring coverage of that war earned him the Robert Capa Gold Medal for photographic reporting in 1980 and launched his career as a photojournalist. In 2014, the Royal Photographic Society in London honored McCurry with its Centenary Medal for Lifetime Achievement.
Co-curated by Palmer curator Joyce Robinson and Steven Rubin, associate professor of photography, Still Moving: Photographs by Steve McCurry explores the breadth of McCurry's remarkable oeuvre, including less familiar and recent bodies of work. Encompassing subjects ranging from intimate portraits to panoramic vistas, the exhibition also invites viewers to consider and look closely at the visual strategies that make the photographs of this peripatetic wanderer so captivating and moving.
The Palmer Museum of Art welcomes visitors to Still Moving: Photographs by Steve McCurry, featuring color images by the celebrated National Geographic photographer most recognized for his iconic portrait of the refugee "Afghan Girl." Many of McCurry's best known and lesser-known photographs are on display, and visitors are invited to look closely at McCurry's evocative use of color, light, and gesture as essential components in the visual strategies he employs to create his signature style. Moreover, this exhibition provides a unique opportunity to engage with recent questions raised about the veracity of McCurry's images due to his noticeable use of Photoshop, and to consider the porous partitions separating documentary truth from artistic interpretation.