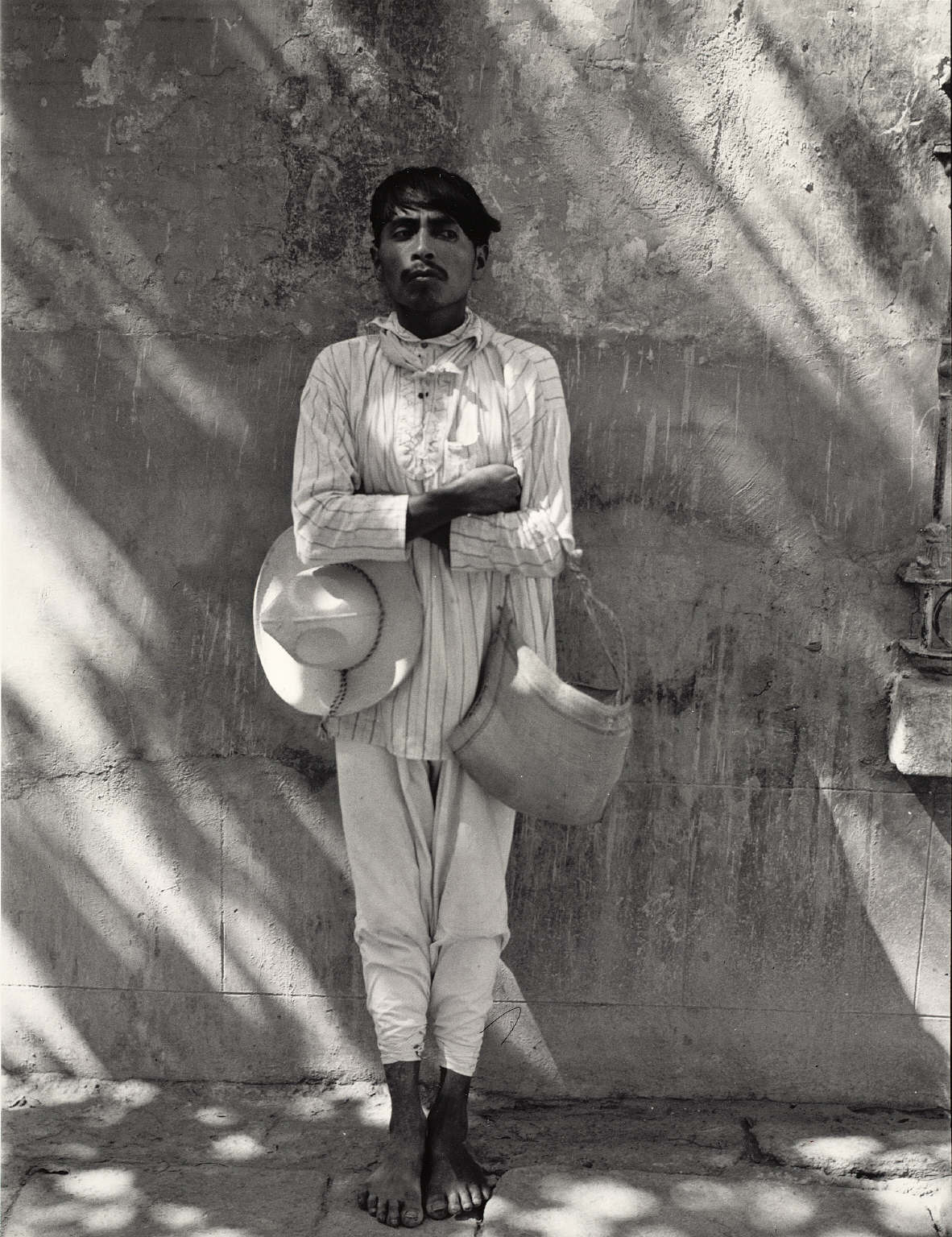 Manuel Álvarez Bravo. The Man from Papantla (Señor de Papantla), 1977. The University of Michigan Museum of Art. Gift of Frederick J. Myerson, 1983/1.101.8.
Expositions du 14/5/2016 au 23/10/2016 Terminé
University of Michigan 525 S. State St. Ann Arbor MI 48109 Michigan États-Unis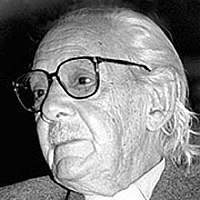 Manuel Álvarez Bravo spent nearly his entire career photographing his native Mexico. His style drew upon numerous international influences, ranging from the Modernism of Edward Weston and Tina Modotti, whom he met when they spent time in Mexico in the 1920s, to the formally exquisite photojournalism of Henri Cartier-Bresson and Walker Evans, whose work he knew in New York, and the Surrealism of André Breton, who visited Mexico around 1940.
Although not strictly Surrealist, many of Álvarez Bravo's works manifest a similarly fantastical mood; one of the artist's most arresting qualities is his ability to imbue scenes of everyday life with an otherworldly, metaphysical power. The twenty-three photographs in the exhibition, drawn from UMMA's collections, show the artist's ability to synthesize a personal—even nationalistic—style that merged the motifs of Mexican religious and indigenous works and plant forms (such as agave leaves) with a Modernist approach to image making. Throughout, the presence of light as a wondrous metaphor and revealer of life animates even the emptiest and most silent of Álvarez Bravo's scenes.
This exhibition is supported by the University of Michigan Office of the Provost, the Richard and Rosann Noel Endowment Fund, and other generous donors.