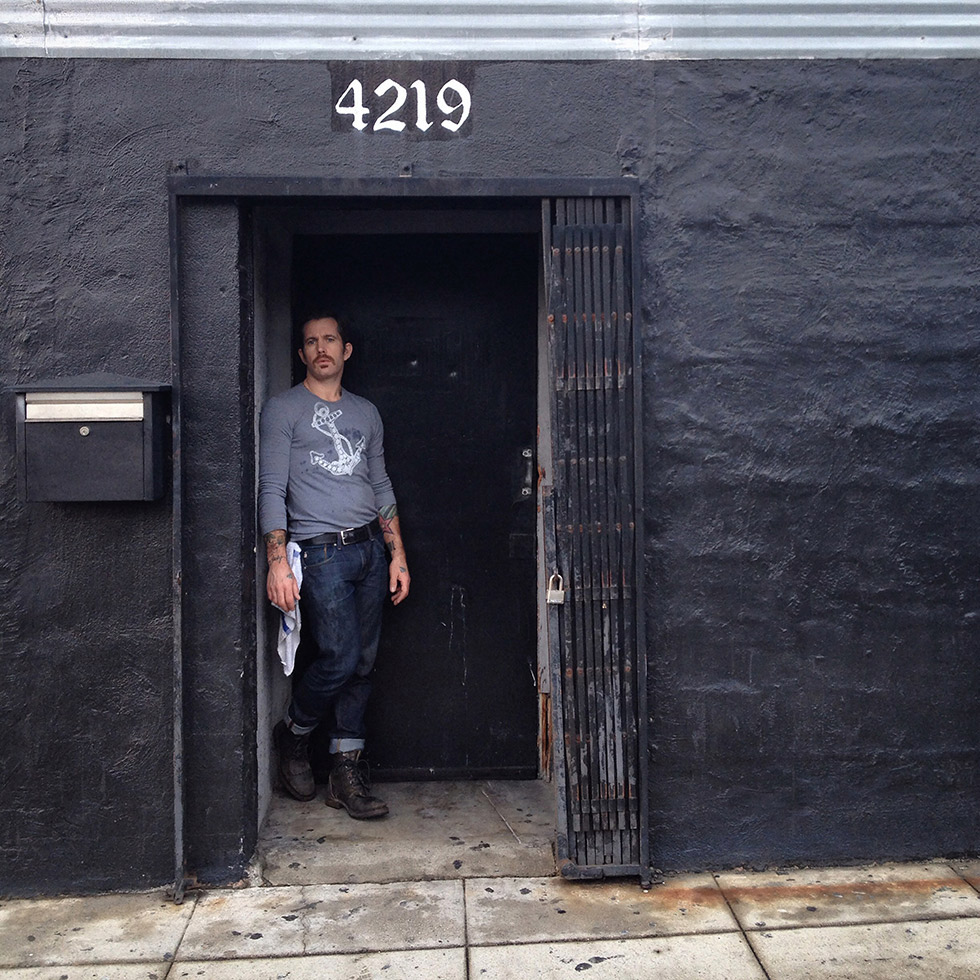 © John Arsenault, "Exit (Self Portrait)", 2012, Archival pigment print, Courtesy of ClampArt, New York City
Expositions du 07/01/2016 au 13/2/2016 Terminé
Clampart 247 West 29th Street, Ground Floor 10001 New York États-Unis The site of the leather bar the Eagle LA in the Silverlake neighborhood of Los Angeles has been home to many highly popular establishments over the decades—The Shed (1968-1972), The Outcast (1972-1983), and the famous Gauntlet II (1983-2005). The Eagle LA, opened in 2006, follows a long-standing tradition of leather, uniform, and fetish set forth by other Eagle bars around the country.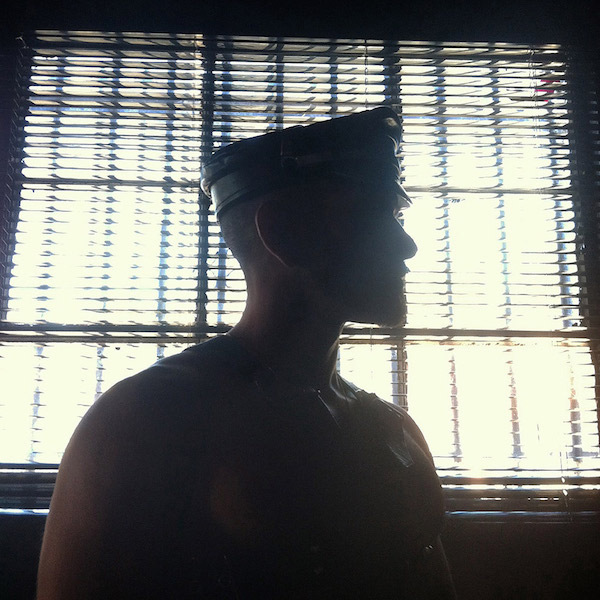 © John Arsenault, "Silhouette of a Leatherman", Archival pigment print, Courtesy of ClampArt, New York City
For nearly two years, artist John Arsenault worked as a bar-back at the Eagle LA (or as a "barmaid," as he affectionately referred to his position). Over the course of that time, he shot thousands of photographs—largely with his iPhone. A visual diary of sorts, the collection of images includes customer and employee portraits, interior shots of the bar itself, and a wide array of self portraits.

© John Arsenault, "Rose in a Bottle", 2013, Archival pigment print, Courtesy of ClampArt, New York City