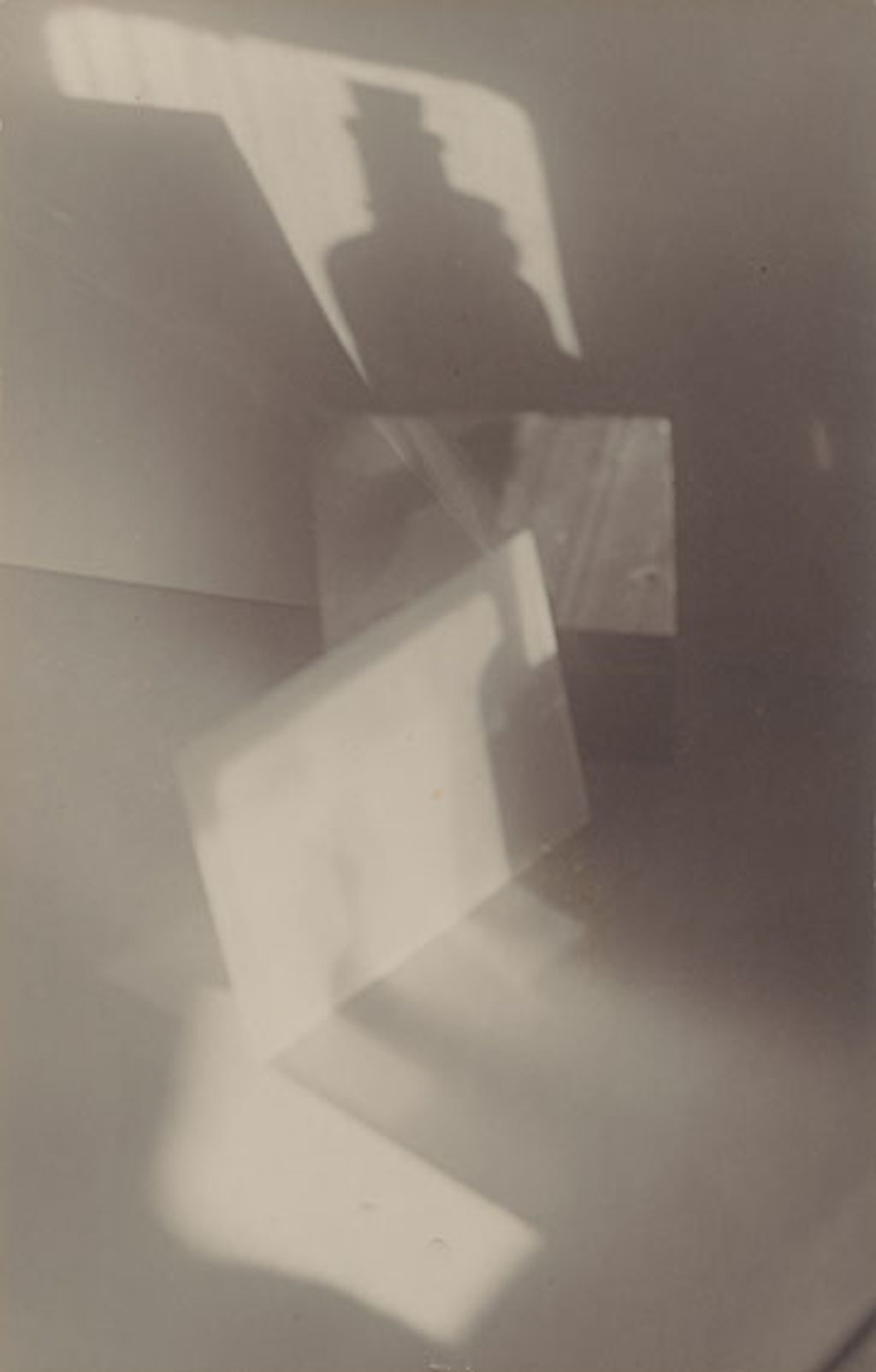 © Jaromir Funke, UNTITLED (COMPOSITION WITH A BOTTLE). Circa 1925
Ventes du 3/6/2015 au 3/6/2015 Terminé
Villa Grisebach Auktionen Fasanenstraße 25 10719 Berlin Allemagne
Auction No. 238 | Wednesday, June 3, 2015 | 5.30 p.m
at Villa Grisebach Auktionen
Preview Exhibition
: 29 May – 2 June 2015
Friday – Monday 10 a.m. – 6.00 p.m.
Tuesday 10 a.m. - 5 p.m.
Fasanenstraße 73, 10719 Berlin
More than 250 works of modern and contemporary photography will be sold at Villa Grisebach in Berlin.
Karl Blossfeldt's pictures of plants, produced in 1915-25 for the Royal Prussian School of Decorative Arts in Berlin, are icons in the history of photography. His "Cotula Coronopifolia, Laugenblume," placed in the image like a sculpture, is on offer as a rare vintage print, hand-printed by the artist (€ 22,000/32,000).
Another true rarity is the vintage photogram, created circa 1929, by the American photographer, Walker Evans: The ghostlike appearance of a hand reveals Surrealist influence (€ 10,000/15,000).

© Rineke Dijkstra, VILLA FRANCA DI XIRA, PORTUGAL, MAY 8. 1994. C-Print, 2000
Examples of Pictorialist photography by Heinrich Kühn ("Hans und Lotte auf der Wiese," "Blumenstilleben," each € 6,000/8,000) and Edward Weston ("The Hand of E.M.," € 6,000/8,000) are represented in the sale together with portraits by Nicholas Nixon ("Brown Sisters," € 7,000/9,000), Leni Riefenstahl ("Mick Jagger," € 4,000/6,000) and Herb Ritts ("Jack Nicholson II, London," € 4,000/6,000). Landscapes of a seemingly magical appearance are captured in vintage prints by Ellen Auerbach ("Ain-Karim-Palestine," € 2,500/3,500), René Burri ("Kung Min-Lake. Summer Palace Beijing," € 6,000/8,000) and Herbert List ("Athen, Olympieion", € 6,000/8,000). Eight important vintage prints come from an American private collection. Among these are photographs by Jaromir Funke ("Komposition mit Flasche," circa 1925, € 25,000/30,000), Paul Citroen ("Johnson Training again," circa 1923, € 5,000/7,000), Yva ("Der Dieb," 1926, € 6,000/8,000) and Man Ray ("Adrienne mit Waschbrett," 1938, € 10,000/15,000).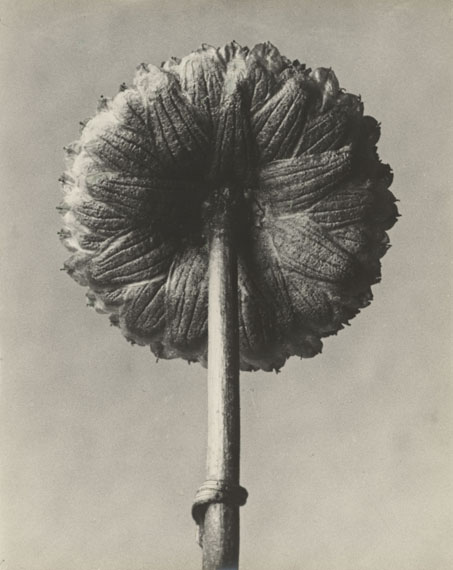 © Karl Blossfeldt, COTULA CORONOPIFOLIA, LAUGENBLUME. 1915-1925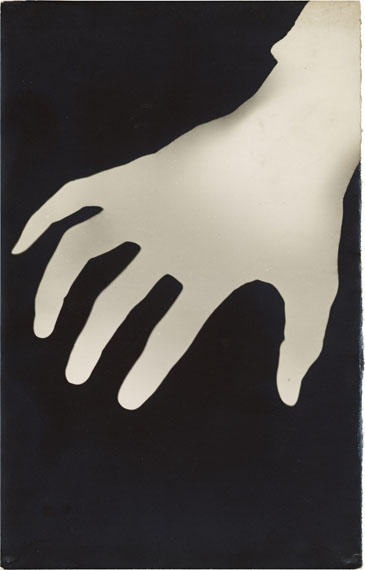 © Walker Evans, Untitled (HAND). Circa 1929
Works by Berenice Abbott, Diane Arbus, Ilse Bing, Brassai, Henri Cartier-Bresson, Imogen Cunningham, Andreas Feininger, Will McBride, Duane Michals, Albert Renger-Patzsch, Werner Rohde, Jaroslav Rössler and Otto Steinert round out the modern photography offerings.
The leading lot in the contemporary photography section is Rineke Dijkstra's large-format portrait of a Portuguese matador, "Villa Franca di Xira, Portugal, May 8" (€ 30,000/40,000). Further highlights are Bernd and Hilla Becher's "Getreidesilo, Canton, Ohio, USA" (€ 15,000/20,000), Robert Mapplethorpe's "Melody (Shoe)" (€ 12,000/16,000) and "Lisa Lyon" (€ 10,000/15,000) as well as works by Philipp-Lorca diCorcia, Ruud van Empel, Elger Esser, Nan Goldin, Loretta Lux, Sebastiao Salgado, Hiroshi Sugimoto, Michael Wesely, and others.
Online-Catalogue: http://www.villa-grisebach.de/en/"