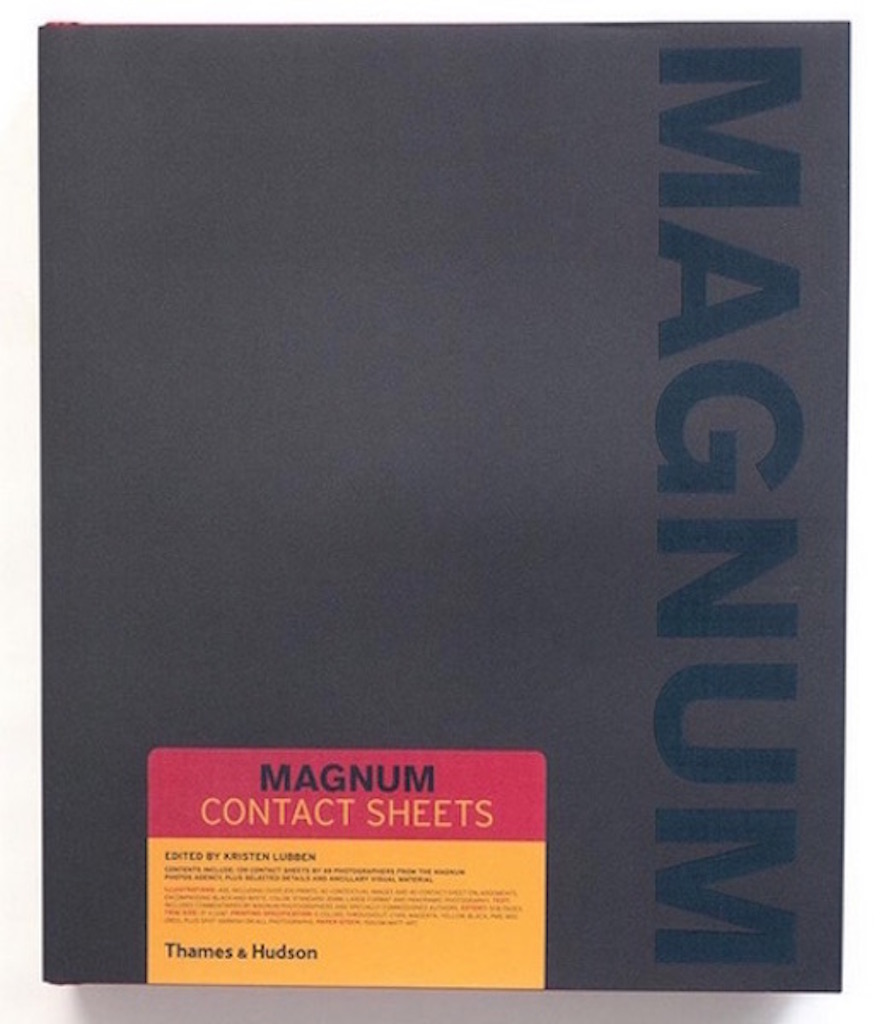 © Magnum photo
This groundbreaking book presents a remarkable selection of contact sheets and ancillary material, revealing for the first time how the most celebrated Magnum photographers capture and edit the very best shots. Addressing key questions of photographic practice, the book illuminates the creative methods, strategies, and editing processes behind some of the world's most iconic images.
Offers unique insight into the working progress of the celebrated agency's photographers over the past seven decades their approach to taking and editing their pictures as well as their idiosyncratic relationships with the contact sheet.
http://store.magnumphotos.com/products/magnum-contact-sheets-signed?utm_source=Magnum+Photos+Store&utm_campaign=3ac5b2068a-Store_NL_Signed_Group_Books_February_05_2015&utm_medium=email&utm_term=0_18bc3c957a-3ac5b2068a-1296293&mc_cid=3ac5b2068a&mc_eid=08e83bf453"