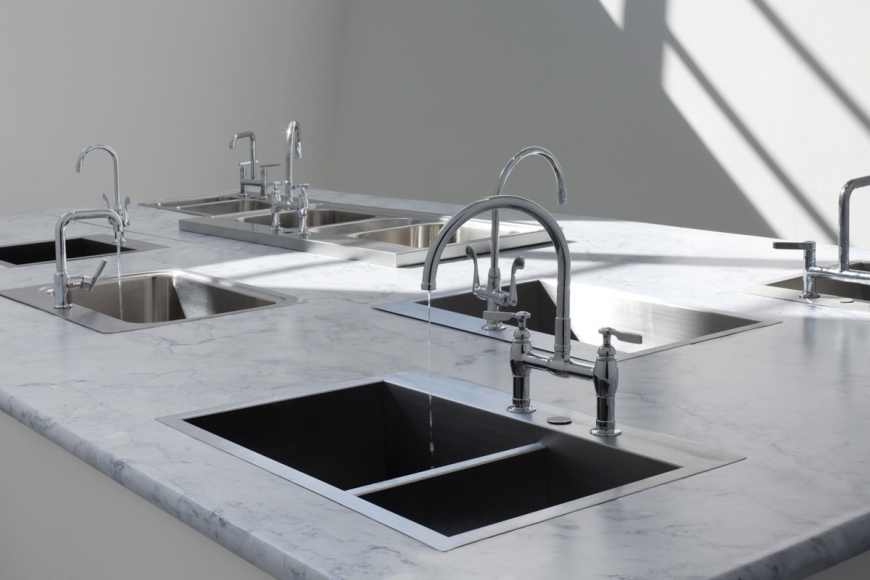 © Maayan Strauss
Expositions du 29/1/2015 au 28/2/2015 Terminé
Andrea Meislin Gallery 534 West 24th Street 10011 US New York États-Unis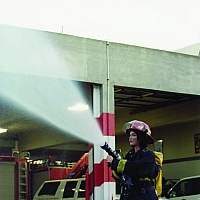 Andrea Meislin Gallery is pleased to announce Seven Sinks, an installation by Brooklyn-based artist Maayan Strauss. The site-specific installation incorporates photography, sculpture, and sound.
Seven Sinks is designed as a perverse model kitchen countertop. Where one would usually find a single basin, complete with polished chrome faucet atop a marble countertop, Strauss has placed seven. The expansive counter that fills the gallery space resembles more closely the interior of a kitchen showroom than an art gallery.
The installation speaks to the ways in which the sink one of the most basic elements of domestic life can reflect class and status, and despite its ever-presence, can be transformed into an object of desire. Presenting the relationship between art, domesticity, and consumption, the work highlights the commercial framework and economic reality in which it exists.
Source : http://www.andreameislin.com/exhibitions/maayan-strauss"