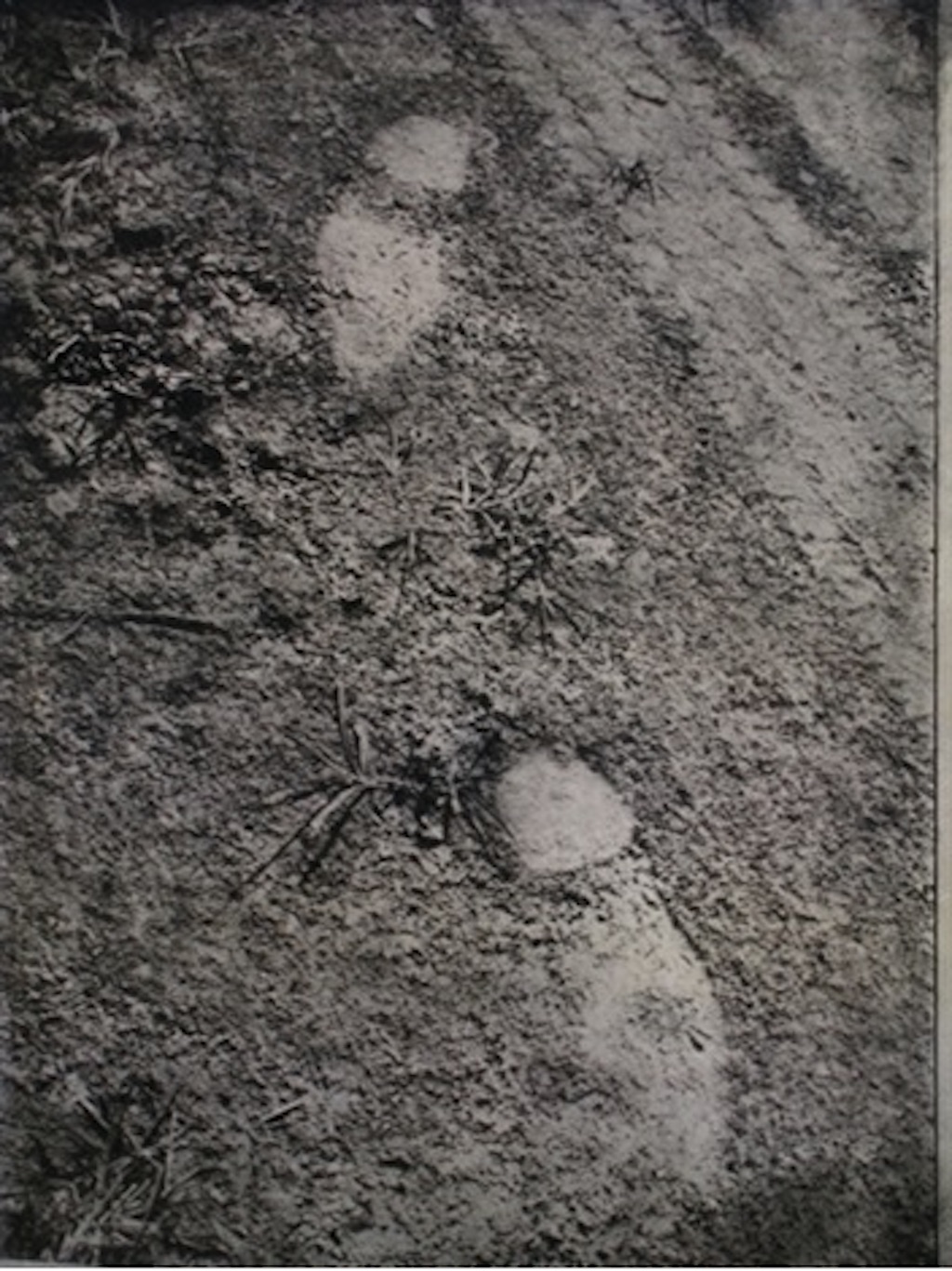 ©Smith E.E
Expositions du 13/1/2015 au 14/2/2015 Terminé
Kim Foster Gallery Kim Foster Gallery 529 West 20th Street 10011 NY New York France Kim Foster Gallery is pleased to present, The Ballad of Delia, an installation of new photo-based oil prints by E.E. Smith. This piece is part of a series in which Smith utilizes song forms as the point of departure for her work. The Ballad of Delia consists of 10 panels of varying sizes that tell the story of Delia Greene's murder, an account best known from covers by Johnny Cash and Bob Dylan. Like the singers, and especially the now-forgotten songwriters, Smith takes liberties with the telling of the tale, presenting various details and asking the viewer to fill in the story.
Each panel represents a clue to this murder mystery, yet stylistically they differ. The lush landscape harkens back to the evocative paintings of Albert Pinkham Ryder, drawing us into the location of the crime. Other images are shockingly explicit: the menacing axe and thick footprints allude to police photographic evidence, while the male silhouette suggests a mug shot. And the hand holding a teacup (the victim perhaps?) makes reference to film stills.
In contrast to the songs (and most likely any contemporaneous news accounts), Smith deliberately dispenses with a time-dependent linear narrative, opting instead to display several moments simultaneously. The effect is not so much "the truth" about a murder but "a truth" told without words. The trope of the murder-mystery in American culture is ubiquitous, and Smith's iteration in The Ballad of Delia makes a compelling episode.
For more photographies, please go to Kim Foster Gallery's http://www.artnet.com/galleries/kim-foster-gallery/ee-smith-the-ballad-of-delia/".
Réagissez à cet article