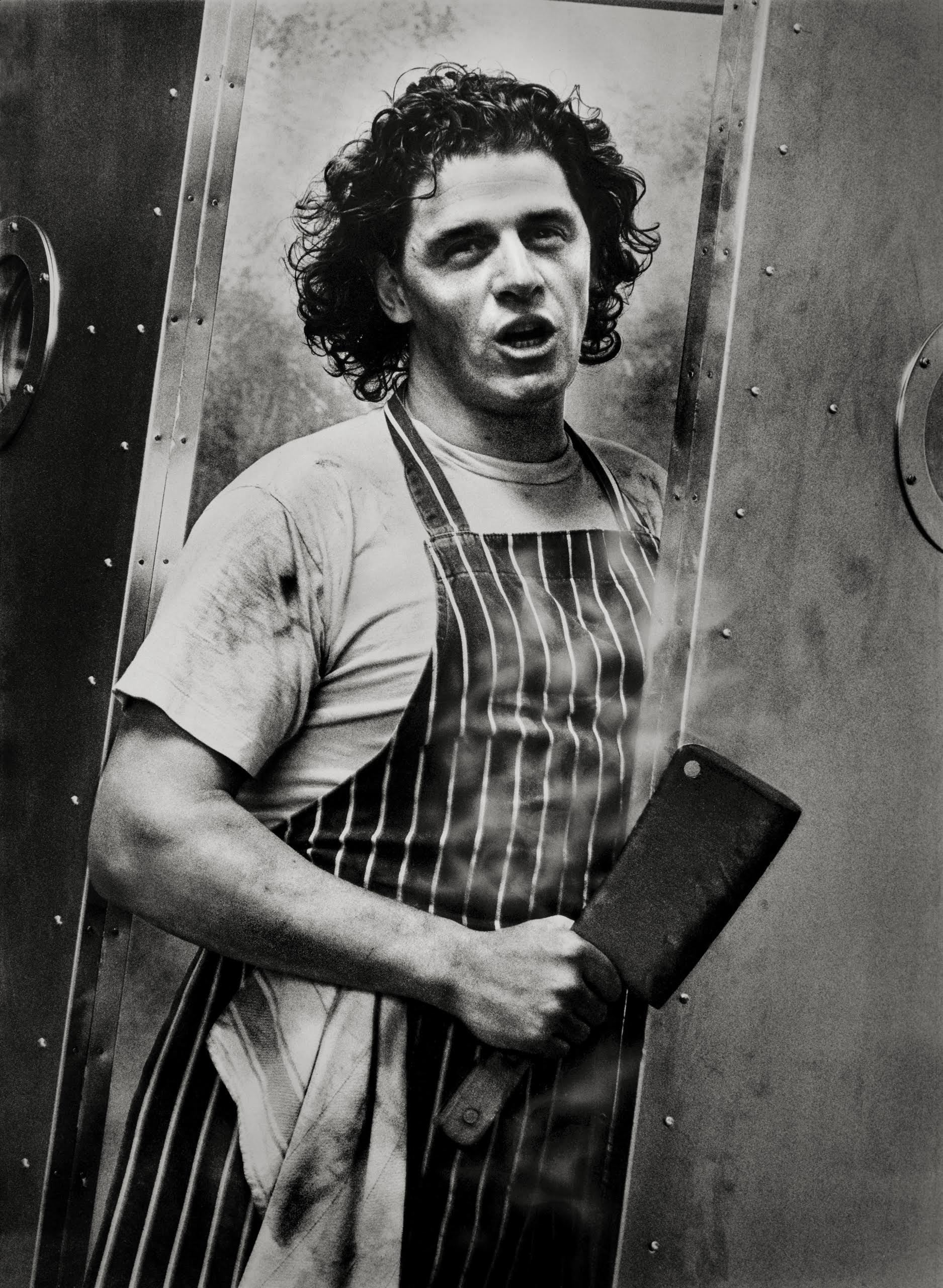 ©BOB CARLOS CLARKE
The Little Black Gallery is proud to announce the exciting new exhibition
'White Heat was the book that made boys want to become chefs.' Pierre Koffmann
'The black and white pictures by Bob Carlos Clarke sucked me into a world of activity, energy and relentless passion.' Tom Kerridge
'Even if you don't like cooking, it's worth buying for Bob Carlos Clarke's iconic photography.' Sat Baines
'The brilliant black and white photos by Bob Carlos Clarke confused and inspired us.' Anthony Bourdain
To coincide with the 25th anniversary special edition publication of the classic cookbook White Heat by Marco Pierre White, The Little Black Gallery is delighted to exhibit many of the iconic images, and new ones previously unpublished, by the late legendary photographer Bob Carlos Clarke.
Once in a blue moon a book is published that changes irrevocably the face of things. White Heat is one such book. Since it was originally produced in 1990, it has gone on to become one of the most enduring cookbooks of our time. With its unique blend of outspoken opinion, recipes and dramatic photographs by the late legendary photographer Bob Carlos Clarke, White Heat captures the magic and spirit of Marco Pierre White in the heat of his kitchen.
The 25th anniversary edition features 64 pages of brand new material, including recipes and reportage from behind the scenes in Marco's kitchen, illustrated with iconic photographs by Bob Carlos Clarke and contributions from Lindsey Carlos Clarke and a host of high-profile chefs including Jason Atherton, Mario Batali, Raymond Blanc, Anthony Bourdain, David Chang, Tom Kerridge, Pierre Koffmann and Gordon Ramsay.
Marco Pierre White, the original 'enfant terrible' of the food scene, earned his place in British culinary history as much for his drive and determination as for his unique talent as a chef. The youngest chef ever to earn three Michelin stars, he has become a food icon of our time.