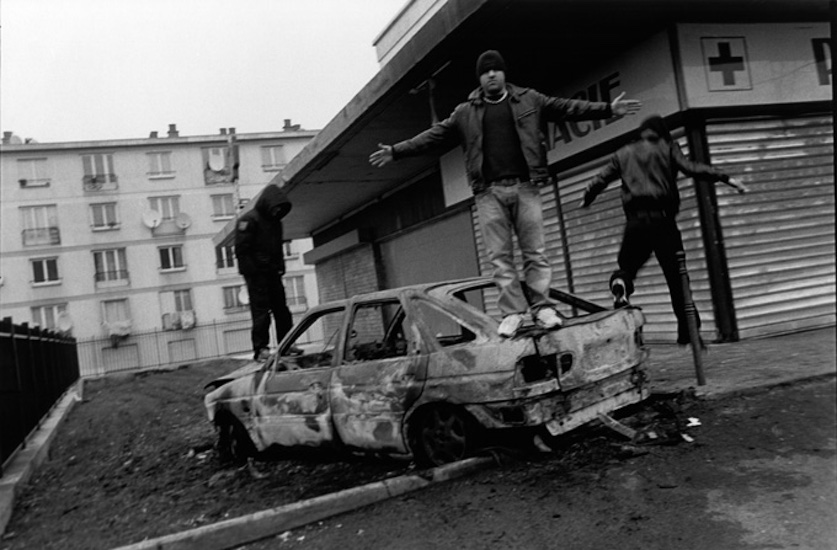 © Jean-Manuel Simoes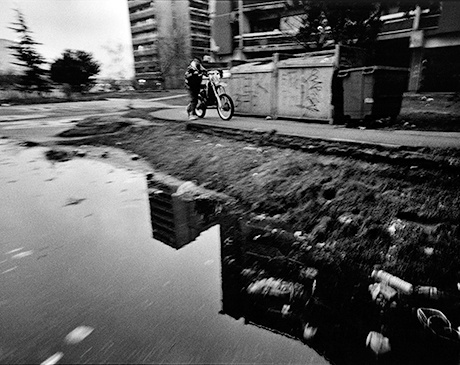 © Jean-Manuel Simoes
Born in 1964 in the suburbs of Paris and raised in a French-Portuguese culture, Jean-Manuel Simoes began his career as a photographer at the age of 33. With a special interest in all human subjects, his practice was primarily oriented towards reporting and press work. However, for the last couple of years, he has been investigating new territories by engaging in a photography of proximity, that is far from current events and their sensationalism of them. He is interested in themes of society and daily life. His love for paper makes him a photographer faithful to this material which could be seen as an intrinsic medium of his practice.
In 2005, during the riots and violence in the Parisian suburbs such as in Clichy-Sous-Bois, Simoes was on site to cover the events. Convinced that he had not reached the bottom of things, he returned on multiple occasions to these urban spaces, often reflecting desperation, to work the subject more thoroughly. Contrary to the big media, Simoes wanted to get to know the daily life of the people, that were quickly forgotten after the big events, and show the humanity to be found. Far from the sensational, he met the people living here, often wary of the photographer, to present himself and establish a certain sense of confidence. Chien de la casse is the fruit of this sincere and open approach through which Simoes shares an honest and personal reading of these neighborhoods that are said to be sensitive.
His black and white photographs often seem to be snapshots. The blurry quality of some of them reinforces the idea of vibrant dynamics, of a life that takes place on the streets rather than in the cellular apartments. The images of those daily scenes show us an almost exclusively male world that revolves around boredom and monotony but also around pride and the importance of community when one is left alone by the political authorities.
http://www.simoesjm.com/" : "Gypsy queens"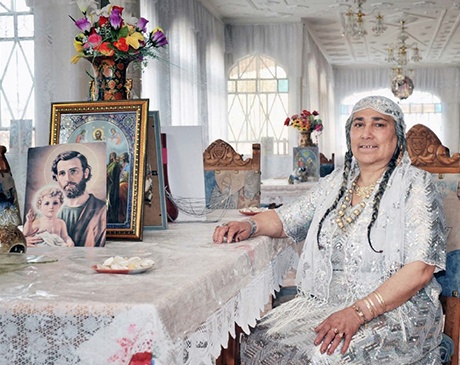 © Sébastien Cuvelier
Photographer and globetrotter, Sébastien Cuvelier was born in 1975 and lives and works in Luxembourg. He made his first visit to Romania in 2011: The first time entering Buzescu behind the wheel of a rented Dacia is a moment that you know you will never forget. Seeing those houses from another world, the windshield is being transformed into a movie screen projecting a random mix of images, from Walt Disney fairy-tales to MTV Cribs episodes of newly rich rappers. This vision has become a ritual. Every time I returned to this village (five times in total), I allowed myself a little amusement ride. Once back and forth on the main road, eyes wide open.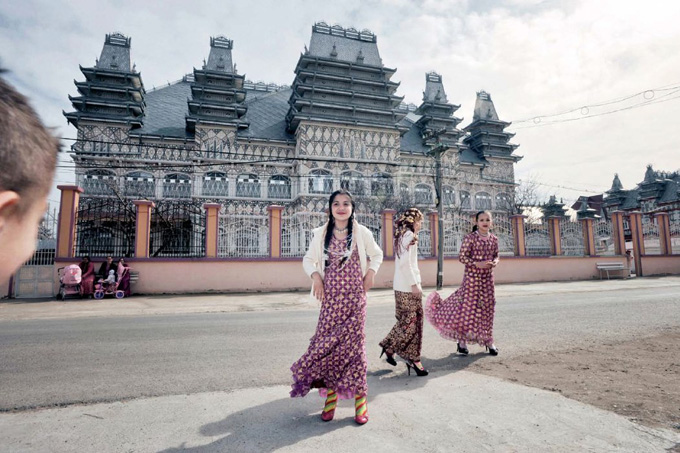 © Sébastien Cuvelier
This was the beginning of his photographic project Gypsy Queens. Accompanied by his friend and translator Andreea, Sébastien Cuvelier has on multiple occasions crossed Romania by road. A journey of more than 6000 kilometers led him to the four corners of the country: Ciurea in the north-east, Ivesti and Liesti at the east, Strehaia in the west, Buzescu in the south. Animated by the wish to surpass the fronts of those palaces of inhuman dimensions and to engage in a real relationship with its inhabitants, Sébastien Cuvelier discovers the unforeseen universe of women left alone by their husbands away on business trips. These wondrous communities of rich Roma are defined by their own codes, combining in an excessive manner social success and ostentatiousness.
Thus the photographs show us views of these unusual architectures but also and foremost the women and young girls growing up and interacting with each other in these environments of half empty palaces serving more as shiny showcases then as living spaces. Those last ones are often reduced to one or two rooms in the back of the house.