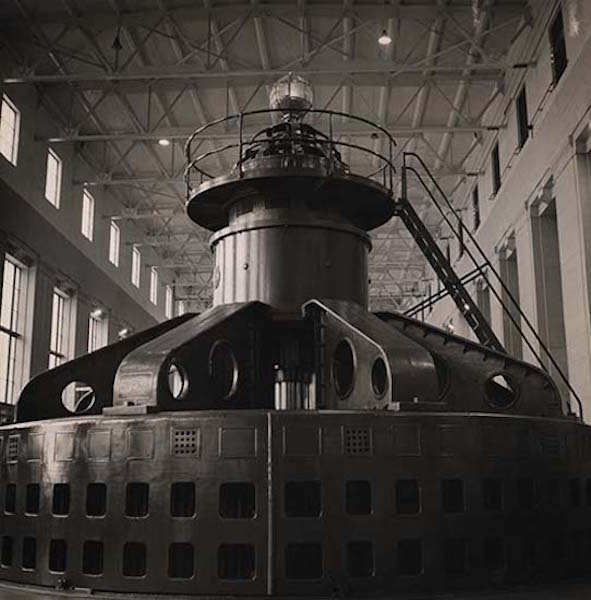 © Gordon Coster - TVA dam (1942)
Expositions du 04/12/2014 au 24/1/2015 Terminé
Keith de Lellis gallery 1045 Madison avenue #3 New York, NY 10075 France
Nearly all of the 54 pictures in this exhibition were taken in the first 60 years of the last century, but they seem to come from an even more distant past. It was a time when big factories, big ships, gib dams and big electromagnetic turbines were exciting and admired technology ; it is very different with the present era of miniutarizationand digitals sognals stored in ethereal clouds. As is usual with the gallery's theme shows, some of the works are by famous photographers such as Life magazine Margaret Bourke-White, whose pictures of scattered "wing nuts" is in a series of five images of mass produced objects.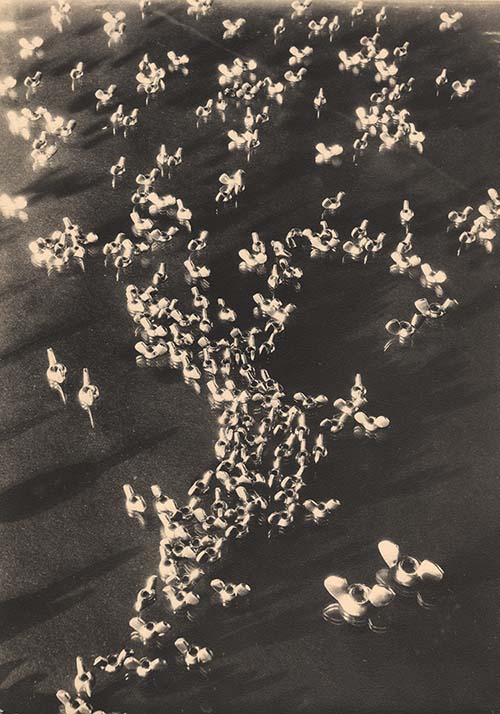 © Margaret Bourke-White - Wing nuts (1930)
The serie also includes the less well known Paul Woolf's neatly arrayed "Knitting Needles" (1935), Ed Quigley's "Untitled", a swanky display of different sized ball bearings and his delicate "Diston Steel" (1938) and Gordon Coster's abstract "Design Magazine" (1954).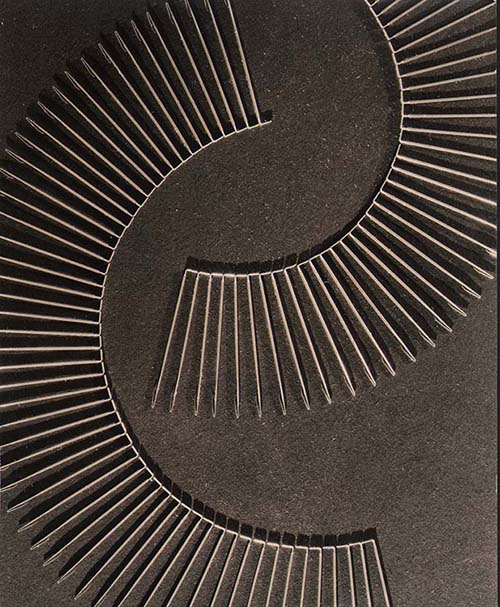 © Paul J Woolf - Knitting needles (1935)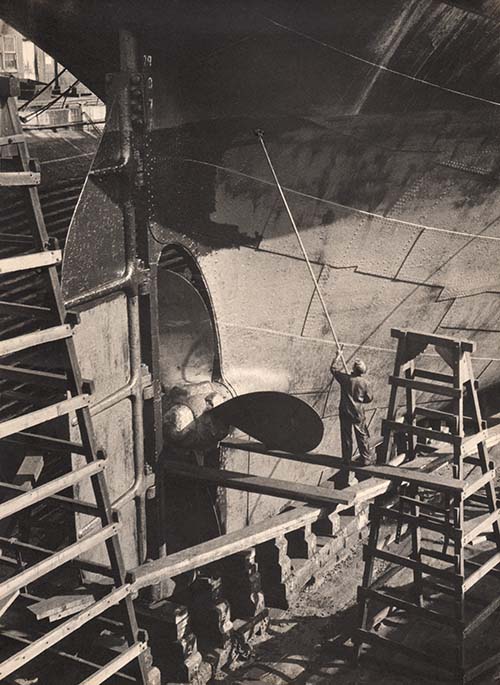 © Gordon Coster - Dry-dock Baltimore (1927)
The versatile Mr Coster has twelve pictures in the show, including such diverses subjects as TVA dam construction (1942), a solarized SS Normandie (1935), a man painting the sterne of a ship in "Dry-dock Baltimore" (1927), and the modernist "Untitled" (1925) a worker dwarfed in a mesh of steel girders and wires. His pictures of factories sum up "Art and industry" : there is a steam locomotive in the foreground of "US Steel" (1938) a pile of coal behind it, steel skeleton structures in the middle, and in back an array of mokestacks billowing dense clouds into the atmosphere.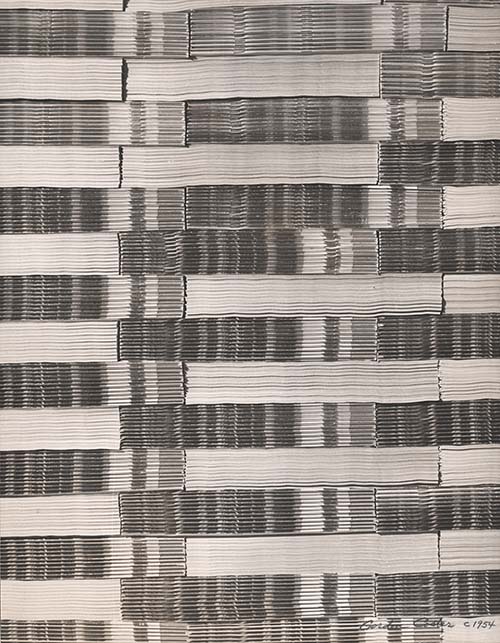 © Gordon Coster - Design Magazine (1954)


http://www.keithdelellisgallery.com/"