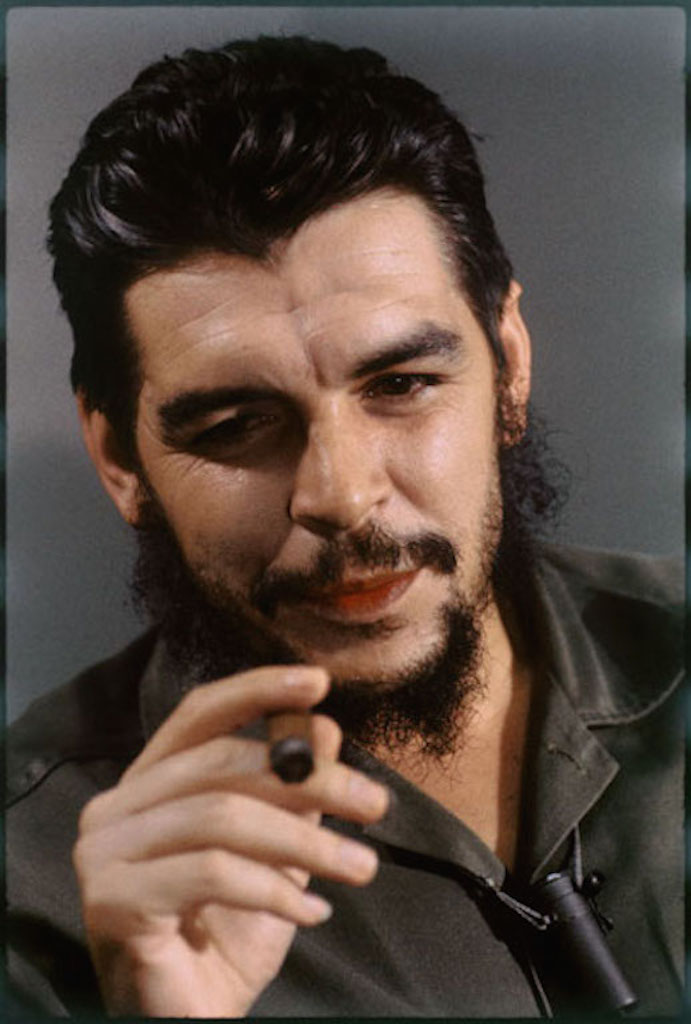 © Elliott Erwitt - Che Guevara, Havana, Cuba (1964) Magnum photos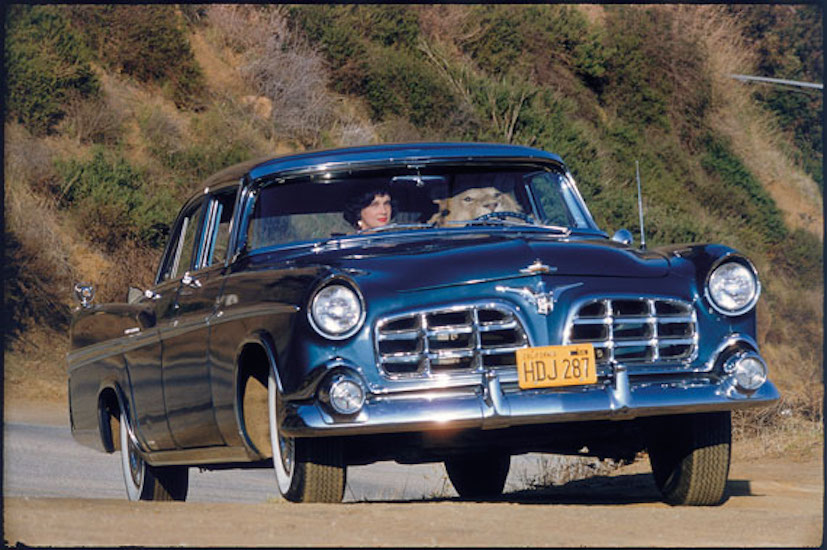 © Elliott Erwitt - California, USA (1956) Magnum photos
The jubilee exhibition in January, 2015 will show as a worldwide premiere photographs of one of the most famous photographers in the world. These are photographs of a full working life which have waited till this day in the archive of the artist only to be shown in this exhibition.
Erwitt, who became famous for his black and white ironic-intelligent street and dog photographs did now together with the gallery owner Burkhard Arnold a selection of 45 important colour works. These photographs were never shown before in an exhibtion and were printed the first time.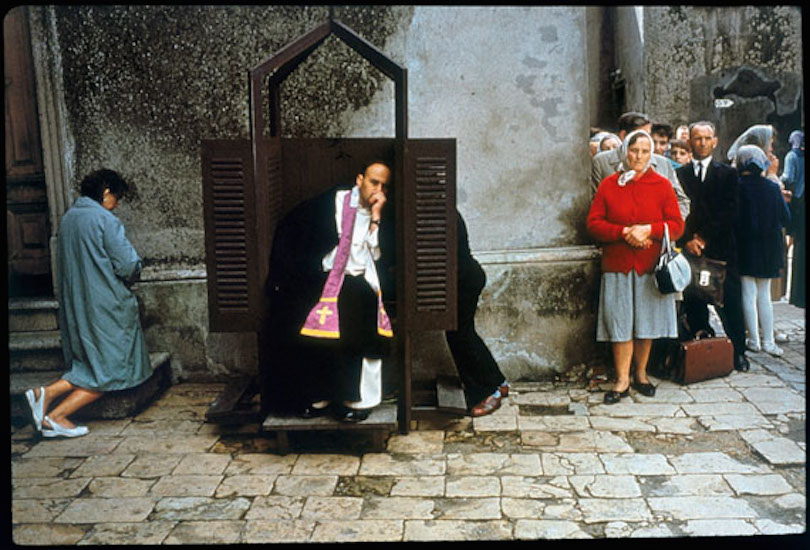 © Elliott Erwitt - Czestochowa, Poland (1964) Magnum photos
"Colour is describing. Black-and-white it is interpreting", according to the photographer in his own words. Elliott Erwitt works double-tracked. On the one hand he works, particularly in colour for consignments and the advertisement and on the other hand he devotes himself in his spare time to his hobby, informal wandering around with his Leica. The so resulted black-and-white work are those for which he is best known today. Now worldwide first the coloured works are presented in the in focus gallery in Cologne, Germany.
The exhibition carries the title of the book of the same name: KOLOR, published by the teNeues publishing company, in 2013. The 45 well-chosen works of the exhibition present the essence of Erwitts extensive archive from which many works would have nearly fallen into oblivion." Quite all the same whether it concerns politicians, Hollywood stars, quite normal people or pert showgirls – the motives express the Erwitt own, dry and eclectic sensitivity. From marketplaces up to military storage, Las Vegas to Venice – it is a manysided mixture of carefully observed public and private curiosities."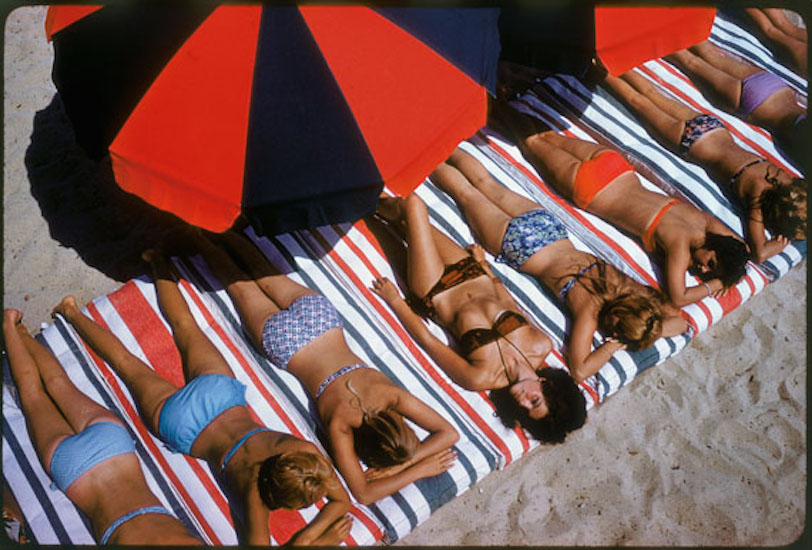 © Elliott Erwitt - Saint-Tropez, France (1959) Magnum photos