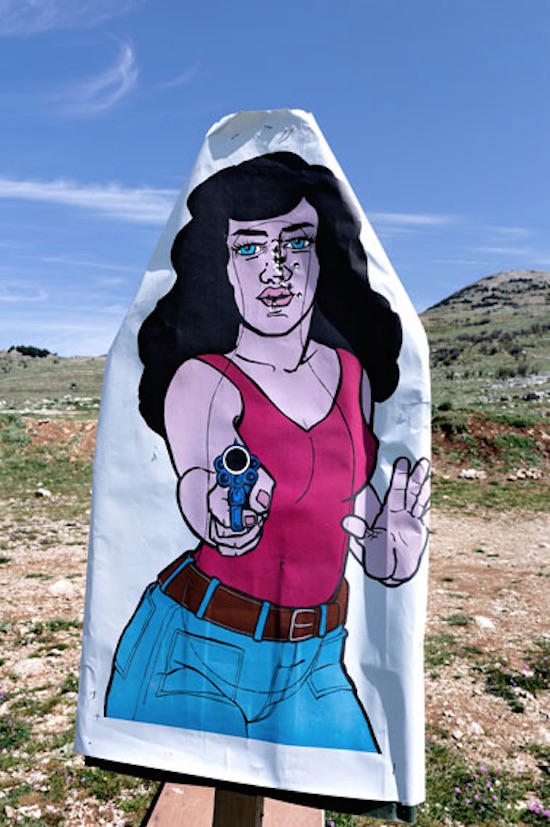 © Herlinde Koelbl
Expositions du 24/11/2014 au 11/1/2015 Terminé
Kunst- und Ausstellungshalle der Bundesrepublik Deutschland Friedrich-Ebert-Allee 4 D-53113 Bonn Allemagne
With her new, international art project TARGETS the photographer Herlinde Koelbl deals with military training and the cultural differences that are reflected in the targets used for shooting practice in the different countries. The photographs, which were taken over a period of six years in nearly 30 countries, will be shown in the Art and Exhibition Hall of Germany in 2014, the commemorative year of the First World War.
Herlinde Koelbl journeyed to military training grounds in the USA, China, Russia, Afghanistan, Brazil, Ethiopia, Norway, Mongolia and many other countries. The photographs show tattered cardboard man-sized silhouettes, plastic dolls riddled with gunshots and metal plates pierced by bullets. At the same time they reveal the different techniques and topographies of war. American soldiers train house-to-house fighting in desert cities created by Hollywood set designers, Japanese militaries prepare for war in unknown territories by passing through surrealistic concrete chasms.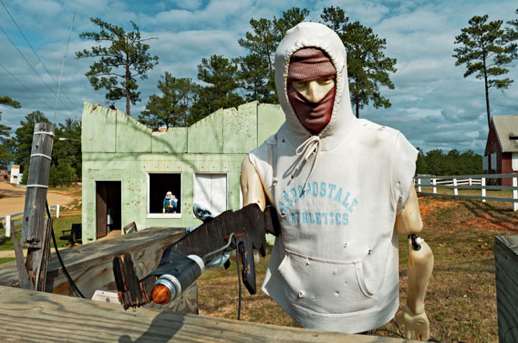 © Herlinde Koelbl: from the series "Targets", USA
Herlinde Koelbl took photographs of her first TARGET more than thirty years ago. It was a shot-up metal figure full of holes in the furrow of a field – a symbol of violence and death for the photographer.
In 2008 she returned to the theme and started her international photographic project TARGETS. Herlinde Koelbl travelled to almost thirty countries in order to record the targets at which soldiers around the world are trained to shoot. How is the enemy represented whom they are intended to kill later? Is it an abstract figure? Or does the enemy have a face? If so, what does he or she look like? Do the TARGETS reveal cultural differences? Have images of the enemy changed?
A soldier from the U.S. Army reported that he had been trained still using the "Ivan figure with a red star on his helmet": the enemy was the Soviet Union. Today this has been replaced by target figures wearing oriental clothing.
A video installation and four sound installations and portraits of soldiers complement the photos. In the reality of war, soldiers are always the target. This is why Herlinde Koelbl also made portraits of them: the living targets. Excerpts from interviews give a personal insight into the situation of soldiers at the world's firing ranges. Ultimately, they themselves are going to be the targets in armed conflicts. In this way Herlinde Koelbl makes us feel the real savagery of death and war through her pictures, without resorting to any form of sensationalism.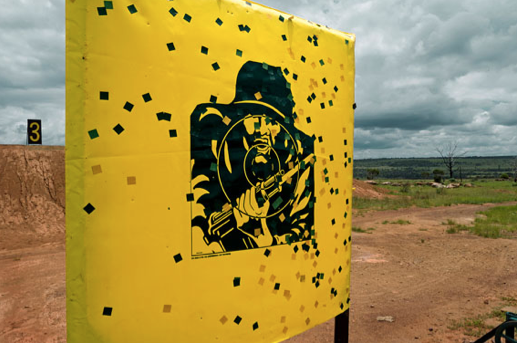 © Herlinde Koelbl: from the series "Targets", Südafrika