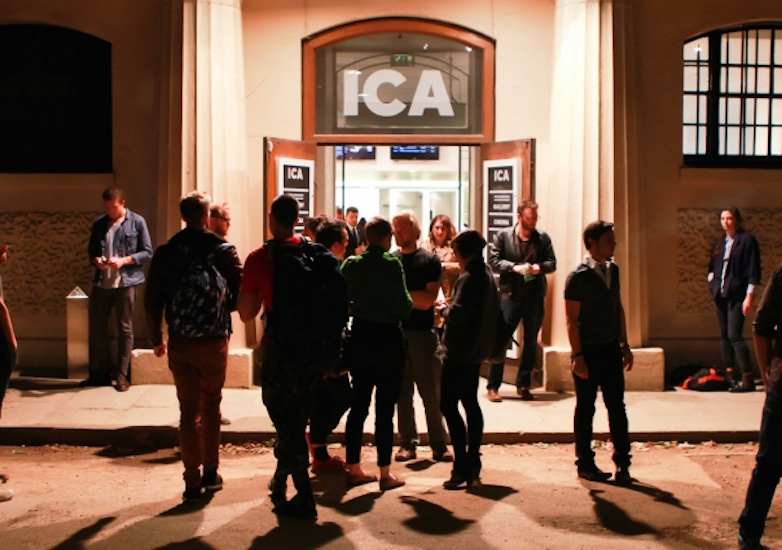 BNC 2014, ICA, London
Expositions du 26/11/2014 au 25/1/2015 Terminé

ICA Institute of Contemporary Arts The Mall SW1Y 5AH London Royaume-Uni


The ICA welcomes back Bloomberg New Contemporaries to its galleries for the fifth year running. Marking its 65th anniversary, selectors Marvin Gaye Chetwynd, Enrico David and Goshka Macuga have chosen works by 55 of the most promising artists emerging from UK art schools from 1,400 submissions. The resulting exhibition is an incisive snapshot of contemporary practice, spanning diverse media, processes, themes, influences and approaches—from moving image and performance to more traditional approaches to making work such as printmaking, painting and sculpture.
As the leading UK organisation to support emergent art practice from British art schools since 1949, New Contemporaries consistently provides a critical platform for new and recent fine art graduates. Previous New Contemporaries include Tacita Dean, Mona Hatoum, Damien Hirst, David Hockney and Mike Nelson as well as more recent emerging artists including Ed Atkins, Peles Empire, Nathaniel Mellors, Haroon Mirza and Laure Prouvost.
This year printmaking, moving image and performance occupy much of the final selection as well as an interest in modes of production and materiality. Certain artists explore themes linked to current affairs (Marco Godoy, Melissa Kime, Milou van der Maaden), human behaviour (Simon Senn, Lucy Beech, Stacey Guthrie), language (Matt Copson, Alice Hartley, Imran Perretta), desire (Yi Dai, Katie Hayward, Racheal Crowther, Tajinder Dhami) and the body (Bee Flowers, Yussef Hu, MKLK, Adam Wallace, Xiao-Yang Li).
The Bloomberg New Contemporaries for 2014 are: Lucy Beech, Dinah Berger, Louise Bradley, Jesc Bunyard, Matt Copson, Racheal Crowther, Yi Dai, Tajinder Dhami, Bee Flowers, Alice Gauthier, Marco Godoy, Victoria Grenier, Stacey Guthrie, Alice Hartley, Katie Hayward, Ed Hill, Yussef Hu, Matthew Humphreys, Henry Hussey, Marie Jacotey-Voyatzis, Lucy Joyce, Melissa Kime, Xiao-Yang Li, Inga Lineviciute, Andrea Medjesi-Jones, Jonathan Meira, MKLK, Ebrel Moore, Emily Motto, Emely Neu, Laura O'Neill, Lydia Ourahmane, Athena Papadopoulos, Catherine Parsonage, Imran Perretta, Miroslav Pomichal, Charles Richardson, Simon Senn, Xin Shen, Will Sheridan Jr., Mustafa Sidki, David Cyrus Smith, Marilia Stagkouraki, Jane Stobart, Camille Summers-Valli, John Thole, Ian Tricker, Milou van der Maaden, Tess Vaughan, Adam Wallace, Deborah Westmancoat, Joseph Whitmore, Frances Williams, Ben Zawalich and Adam Zoltowski.
Complementing this year's annual national touring exhibition is a public programme of talks and live events that bring together differing viewpoints to discuss contemporary modes of production.