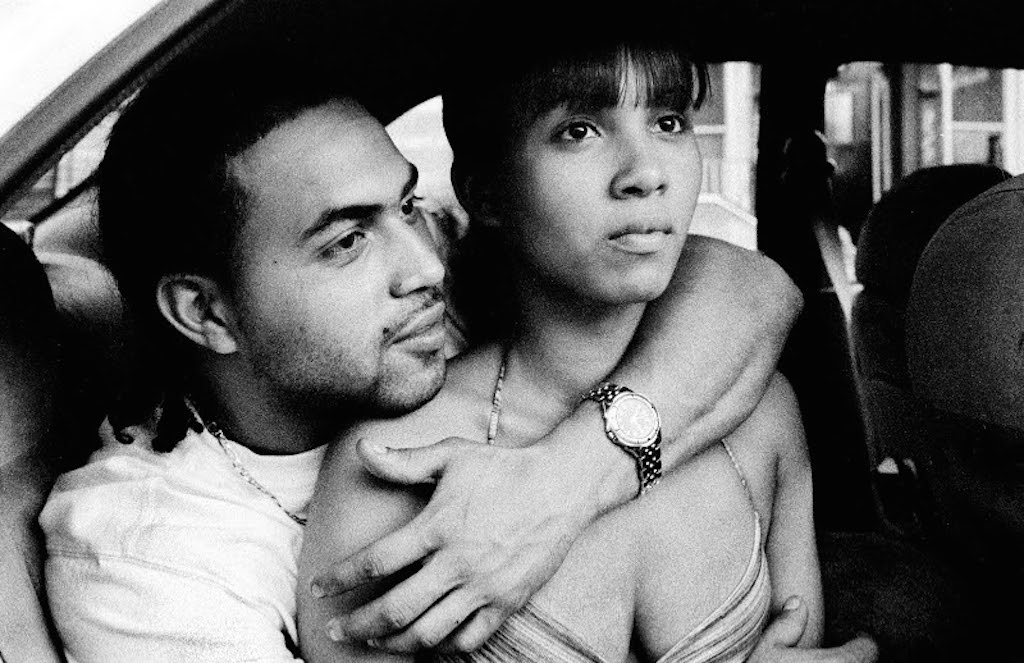 © Adriana Lopez Sanfeliu
Expositions du 5/11/2014 au 30/11/2014 Terminé

Blue sky Gallery 122 NW 8th Avenue, Portland 97209 Oregon États-Unis


Adriana Lopez Sanfeliu presents « Life on the Block »
For her black-and-white photo essay Life on the Block, artist Adriana Lopez Sanfeliu spent six years focusing on the lives of young Puerto Rican women and their families on 103rd Street in Spanish Harlem. Although this particular area of Manhattan is just blocks away from the affluent Upper East Side, when Sanfeliu began the project in 2002, unemployment was high in the neighborhood and many families were relying on public assistance to meet basic needs. In addition, an underground economy based on drugs or other illegal activities had increased the death rate and prevalence of incarceration. Sanfeliu observed that brothers and fathers were strikingly absent within the domestic sphere, while many young women often dropped out of high school to take on the responsibilities of single motherhood. Despite the obstacles faced by these women, Sanfeliu's intimate gelatin silver prints reveal their important roles within this community as they strive to make life better for themselves and for future generations on the block.
« During the years dedicated to this photo essay I observed the inner landscapes of these strong women of the block. I saw their desire to stretch their own boundaries and their inability to do so. These women often choose to be somebody in their block rather than nobody in a promising new horizon...This piece is an intense look at their roles as women in a machista culture, as Latinas in a white society, and as mothers of the upcoming American generations. »
Jared Soares shows « Small-Town Hip Hop »
While working at the local newspaper in Roanoke, Virginia, artist Jared Soares began searching for a personal project to occupy his free time. Although he had been a longtime fan of the music, it took a few years for the photographer to gain access to the inner circle of the small but vibrant community of local hip-hop musicians. Once inside, the artist spent four years documenting in dynamic color not only the difficult work of writing, recording, and performing, but also a shared joy in a lifestyle in which hip-hop exists as an integral, motivating force behind (or in spite of) everything else.
« It is an American pursuit, told in tight focus – people who want to go from Here to There. But despite knowing how to strike the poses of success – the gold teeth, the defiant sneer – There rarely comes. The reality of Here is a grind – working a double shift and stretching to make ends meet. But the workaday life is a little more palatable when there are beats to be made and rhymes to be written. In front of the microphone, There seems within reach. Even if only for a song. »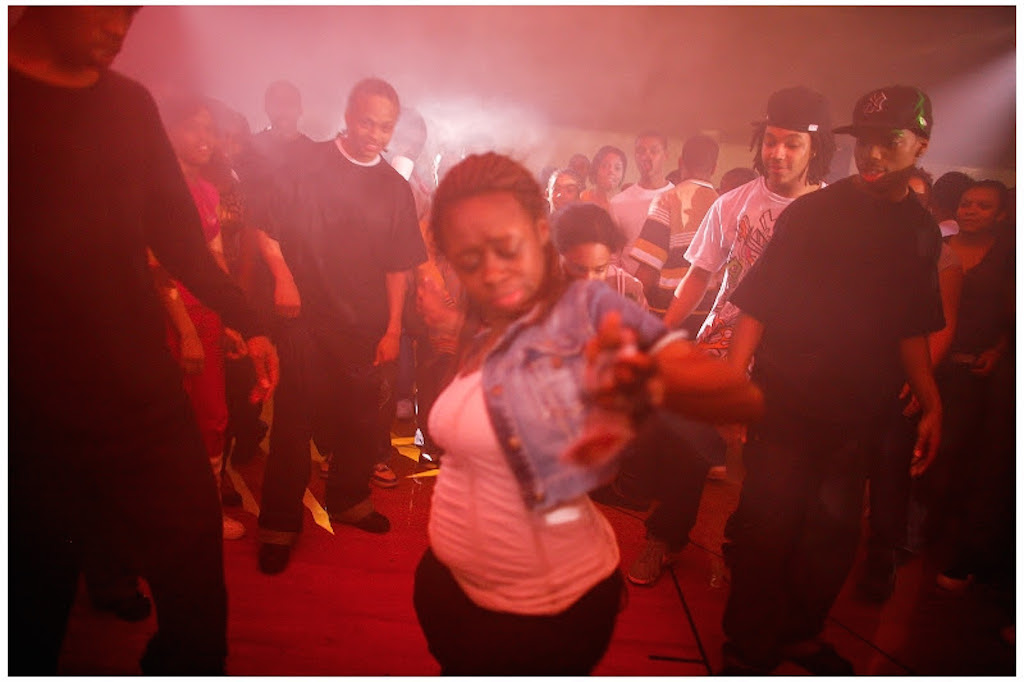 © Jared Soares