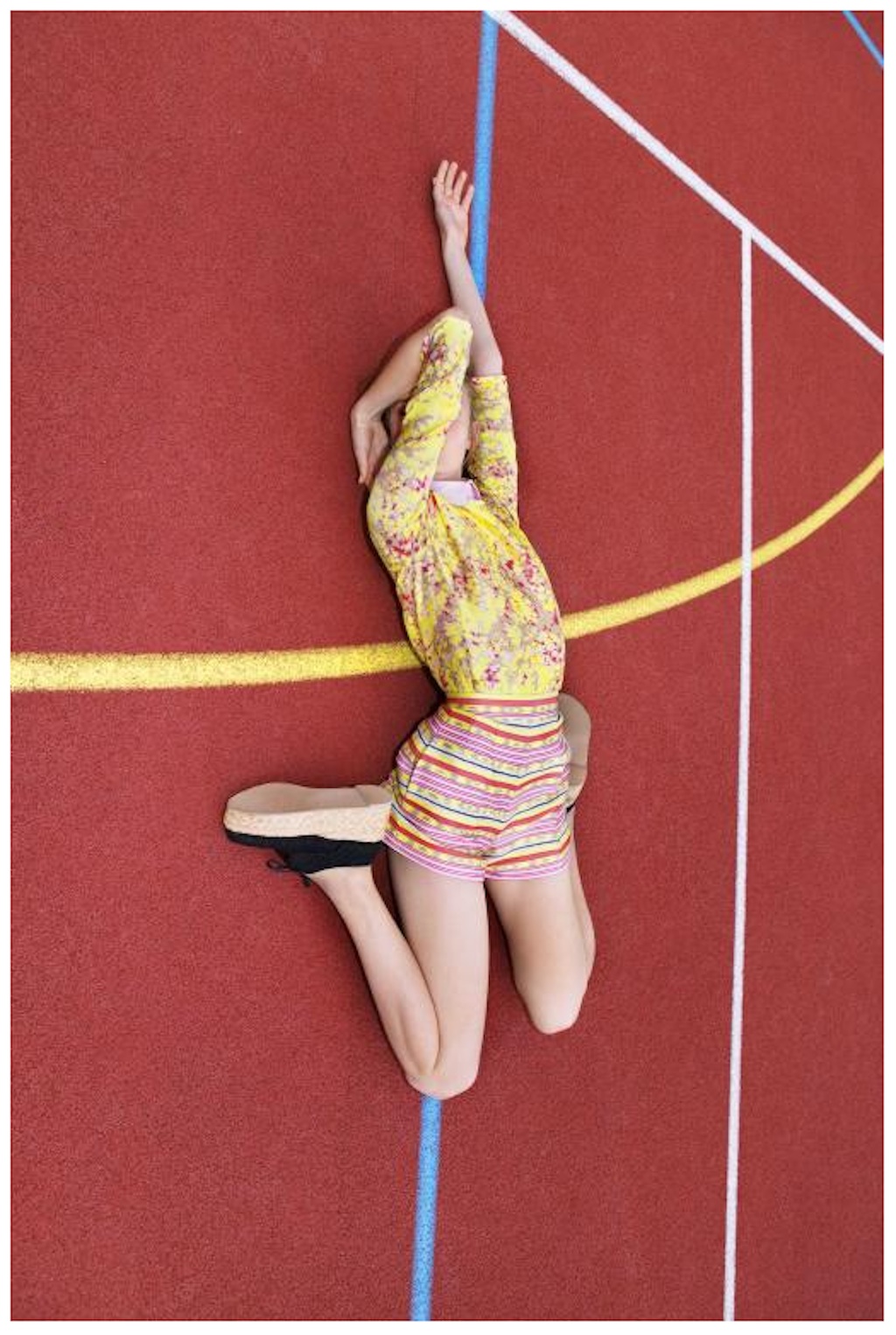 © Viviane Sassen
Expositions du 31/10/2014 au 18/1/2015 Terminé
The Photographers' Gallery 16 - 18 Ramillies Street W1F 7LW London Royaume-Uni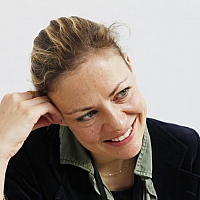 This exhibition focuses on her fashion work and features around 350 images that subvert the limits and conventions of this genre. Sassen has conceived an immersive installation for The Photographers' Gallery, presenting her images as a series of dynamic looped projections which sweep over and across the gallery walls and floor. Mirrors and specially defined projection areas dissect the photographed bodies and disturb the viewers' sense of gravity and viewing expectations.
The title Analemma refers toan astronomical term describing an eight-shaped curve, which maps the position of the sun in relation to time. Here it evokes the transient seasonal flow of fashion, as well as echoing the constantly moving projections in the space.
Sassen's work is characterised by an unwillingness to conform to prevailing codes and conventions, especially those that have come to dominate the worlds of fashion and advertising. Her interest is in a visual frame driven by shape and silhouette, volume and line. Elaborate layering of bodies, textures, backgrounds and colours form part of a distinct aesthetic, with models' limbs often obscured, merged or transformed into two-dimensional patterns. Through this exuberant formalism in which figurative and abstract concerns remain in constant dialogue, her subjects appear unrestrained with the flexibility to be read as physical and graphic forms.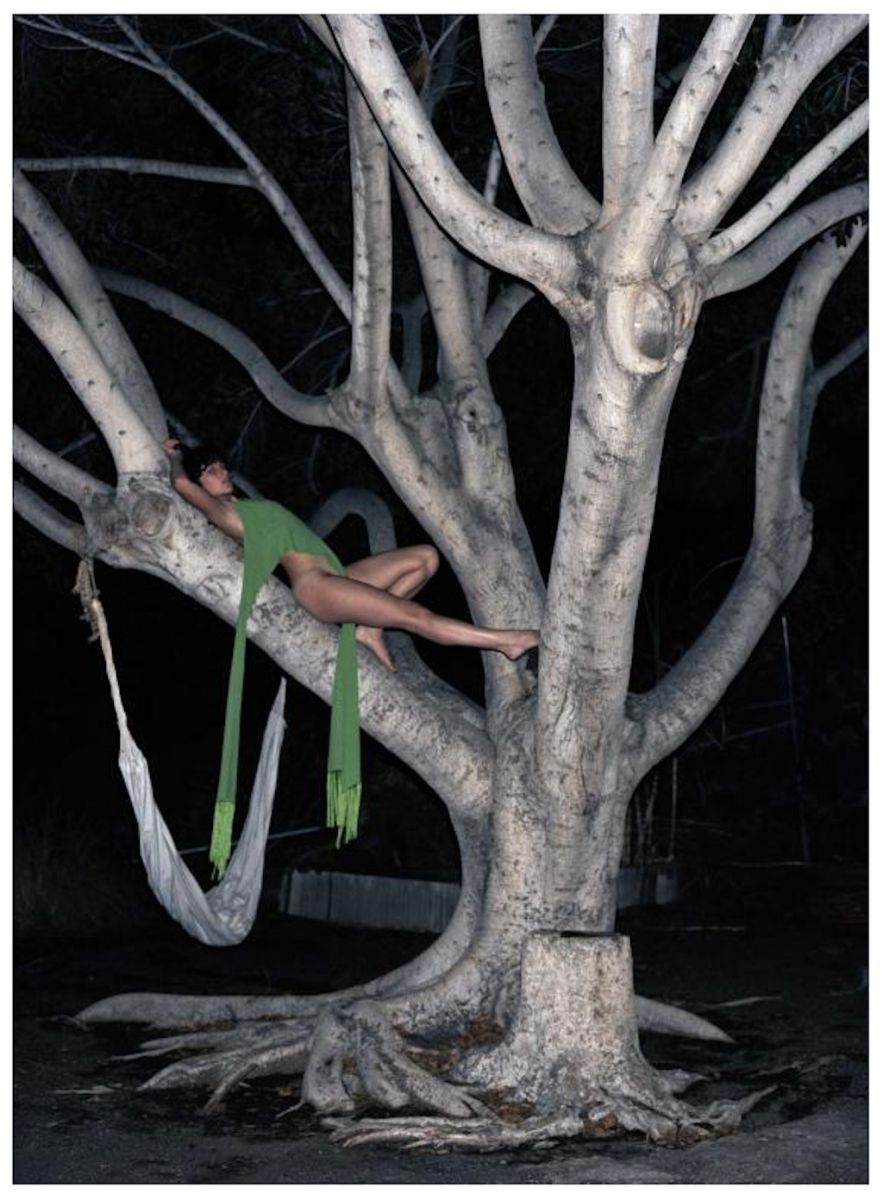 © Viviane Sassen