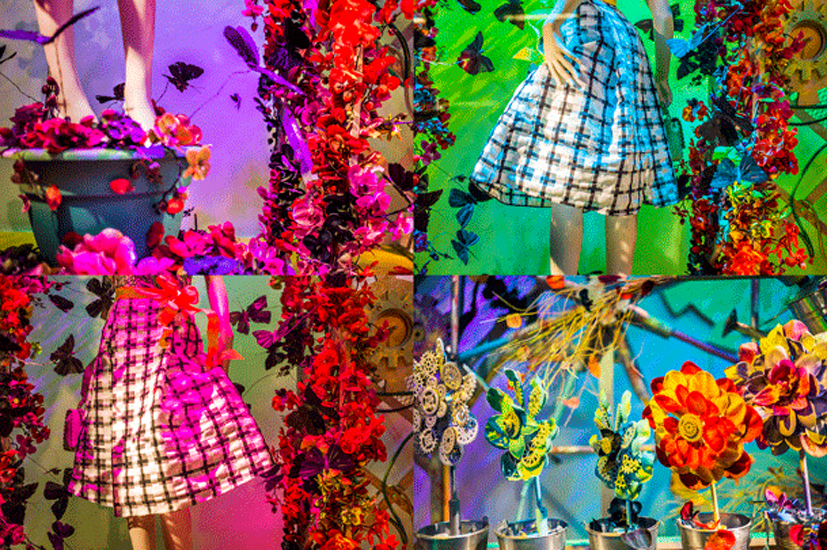 Expositions du 04/11/2014 au 18/11/2014 Terminé
Galerie Esther Woerdehoff 36 rue Falguière 75015 Paris France The Galerie Esther Woerdehoff is pleased to present a recent series of photographs by the Swiss photographer Gerard Musy, which will be exhibited in a pop-up space located in the Marais district, during the Mois de la Photo Off.
Gérard Musy's series Kaleidoscope represents a multiple and dynamic concept, visible during the day and also at night. In this temporary space of the Marais, Kaleidoscope will be shown in different ways: first, a slideshow projected on the gallery's window, also on the walls where you will be able to see the prints and in a portfolio which will gather all the photographs of the series. The music of Eric Satie and John Cage, tunes taken from music boxes and musicals will accompany the visitor into this immersive and vibrant vision.
Traditional Andalusian costumes, Palio di Siena's riders, fair rides, Christmas windows, circuses, summer beaches, etc., all joyful subjects which turn into bright and colorful explosion within these photographs. In those close-up composition, these cheerful subjects become almost abstract. Without pretension, Kaleidoscope, whose etymology is "lovely appearance" offers a firework and a festival of colors, beautiful visual serendipity Gerard Musy, famous for his sleek and sophisticated black and white photographs, has engaged in a reflection. At first, there is the intense attraction to bright colors that has always been important in art history; often, we forget the vibrant colors of ancient or medieval statues. Then, it reminds us of the eternal opposition between color and black and white: for example, the opposition between Malevich and Rodchenko's monochromes at the begninning of abstract art. To be more down to earth, one can also observe this alternation in the return to black during the 80s after an extremely multicolored psychedelic era throughout the 60s and 70s.
With this horn of plenty, the artist offers the viewers a motley mixture, a spectacular patchwork. This chaotic effect is then intensified by an installation mirroring four views within the same image. Photography is thus a reflection of life and energy: Kaleidoscope is an eruption of blazing colors.