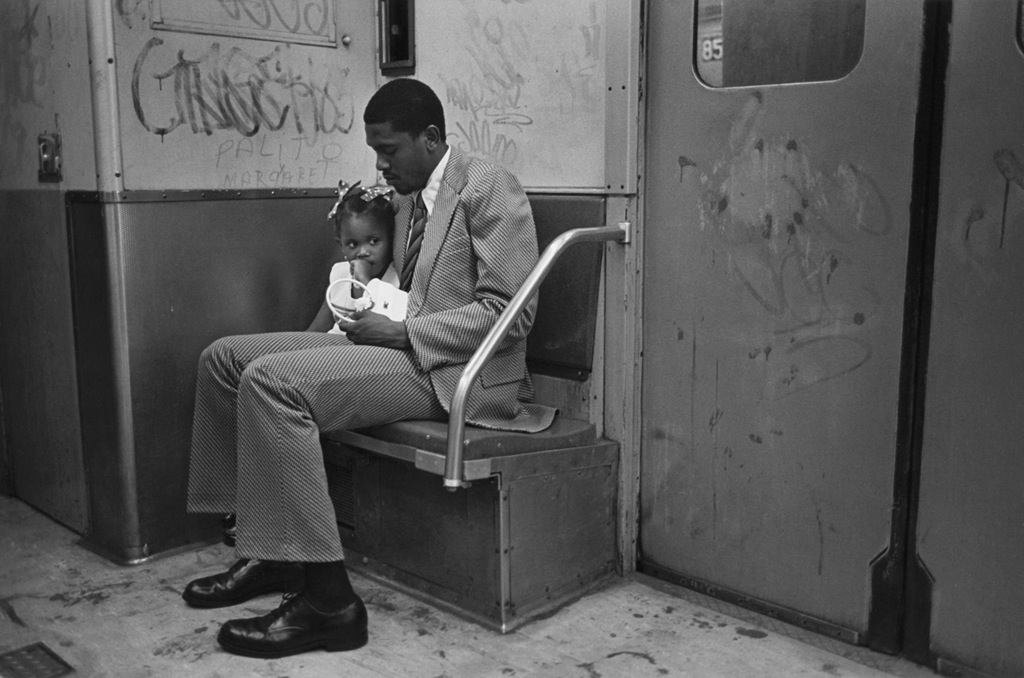 © Joni Sternbach
Expositions du 6/9/2014 au 25/10/2014 Terminé
Rick Wester Fine Art 526 W. 26th Street, Suite 417 NY 10001 New York États-Unis Joni Sternbach, known internationally for her extensive documentation of surfers and surf culture using the archaic wet-plate collodion tintype process, had 25 years of experience photographing before delving into her 19th century process revival. In what may seem to be a huge surprise to all who know her solely for the unique images on metal plates, Rick Wester Fine Art is very pleased to present Joni STERNBACH: The Passengers, an exhibition of photographs dating from the mid-1970s to 1980 when she was extensively photographing underground in the New York City subway. This recently rediscovered body of work establishes her as a humanist photographer capable of great empathy and sensitivity at a time when "street photography" invariably reflected the formal and disassociated conditions of the era. In The Passengers, Sternbach posits herself as an intimate observer, a passenger herself but one capable of objective distance. Invariably, any photographer working in the New York City subway draws comparisons to Walker Evans' Many Are Called. Unlike Evans however, Sternbach does not rely upon a hidden camera to capture the alienated and self absorbed state of many riders. She has an eye for the dispossessed, whether it be an older gentleman seated by himself, lost in thought, or a father, the lone occupant of a subway car, his attention poured into the baby carriage before him. Children are a central theme to the work, in retrospect acting metaphorically for the photographer's own nascent talent just beginning to find its way in the world.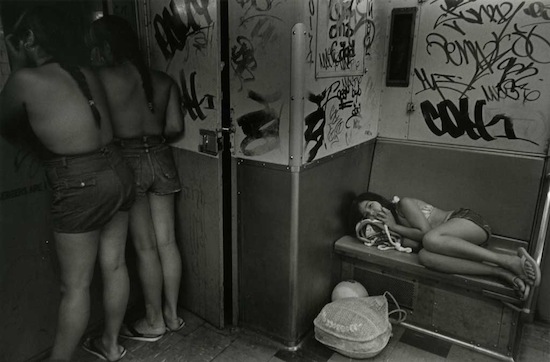 © Joni Sternbach

Sternbach received her Bachelor of Fine Arts from the School of Visual Arts, New York in 1977, followed by a Master of Arts from New York University and the International Center of Photography in 1987. From 1976 to 1983 she worked as a professional black and white printer for various clients including Magnum Photos, New York; Danny Lyon, Dennis Stock and Horst P. Horst. The rare vintage prints on view attest to her talent. Most of the images exist in a limited number of copies and many are unique. To more fully represent the work, recent prints of certain images have been produced in small editions.
Joni Sternbach is a New York based photographic artist specializing in the tintype, a wet-plate collodion process invented in the 1850s. Her first monograph, Surfland (Photolucida, 2009) is illustrated with 52 images of tintypes of surfers. Her first exhibition at RWFA, Surfland Revisited 2006-2011 was held in May 2012. She was also featured in the exhibition Not Long Hidden from January - March 2014. Another monograph, Promise Land was published by the UK-based boutique publisher Café Royal Books in 2013. Earlier this year, The Passengers was also published by CRB and quickly sold out of its edition of 150. Next spring Damiani Editore, the Italian book publisher, will release Surf Site Tin Type, a retrospective catalogue of images produced since Sternbach's first monograph Surfland was released in 2006.