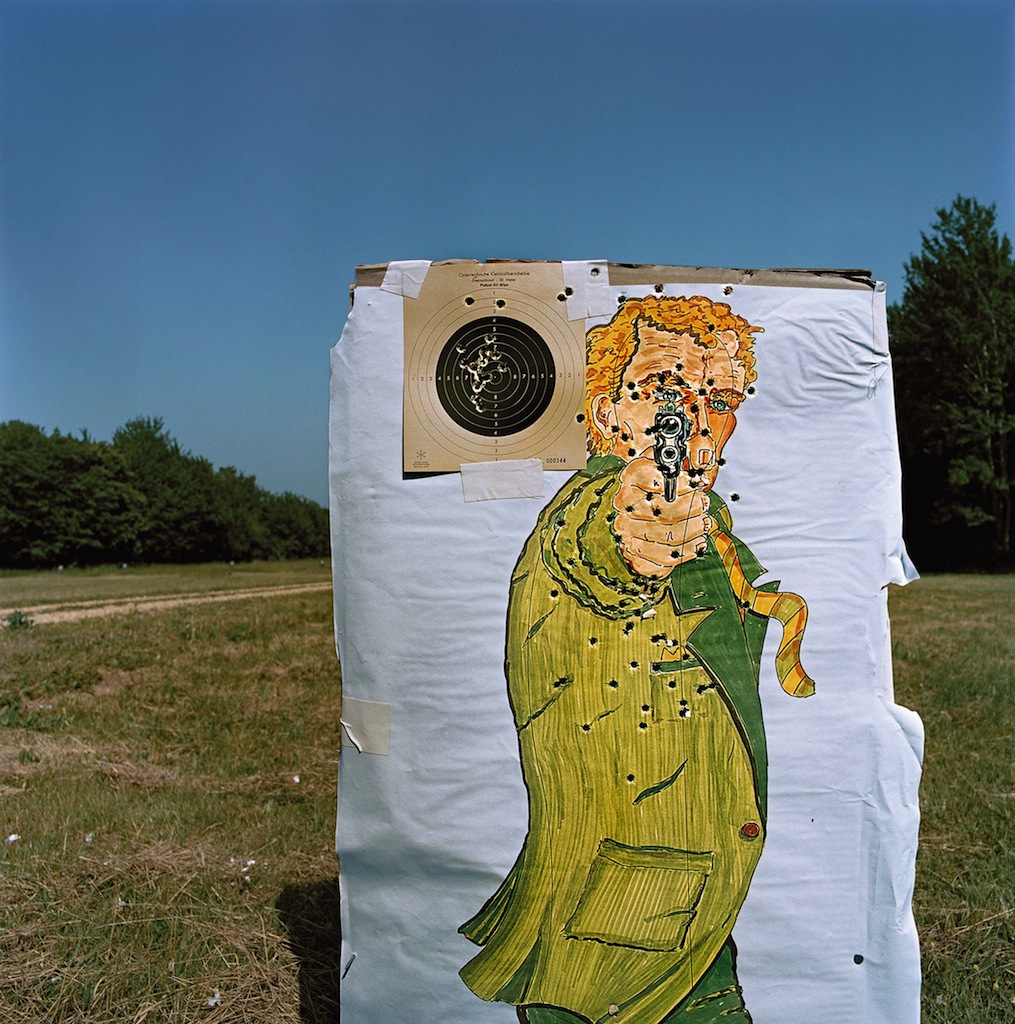 Austria © Herlinde Koelbl
Expositions du 9/5/2014 au 5/10/2014 Terminé
Deutsches Historisches Museum Unter den Linden 2 10117 Berlin 10117 Berlin Allemagne
From May 9 to October 5, 2014, the Deutsches Historisches Museum presents
Targets
, photographs by Herlinde Koelbl.
Herlinde Koelbl took photographs of her first
TARGET
more than thirty years ago. It was a shot‐up metal figure full of holes in the furrow of a field – a symbol of violence and death for the photographer.
Six years ago she returned to the theme and started her international photographic project
TARGETS
. Herlinde Koelbl travelled to almost thirty countries in order to record the targets at which soldiers around the world are trained to shoot. How is the enemy represented whom they are intended to kill later? Is it an abstract figure? Or does the enemy have a face? If so, what does he or she look like? Do the
TARGETS
reveal cultural differences? Have images of the enemy changed?
A soldier from the U.S. Army reported that he had been trained still using the "Ivan figure with a red star on his helmet": the enemy was the Soviet Union. Today this has been replaced by target figures wearing oriental clothing. Who is the enemy? From which side do I see the enemy? Everyone believes that he or she is on the right side. In the reality of war, soldiers are always the target. This is why Herlinde Koelbl also made portraits of them: the living targets.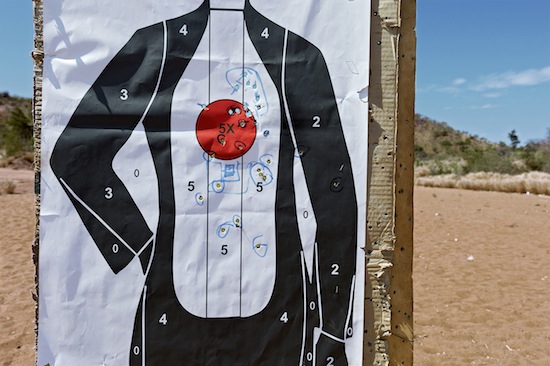 Mali © Herlinde Koelbl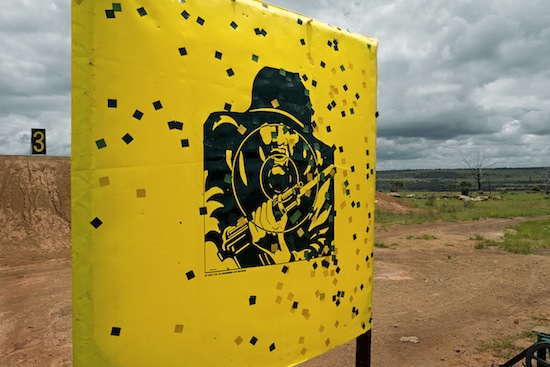 South Afrika © Herlinde Koelbll