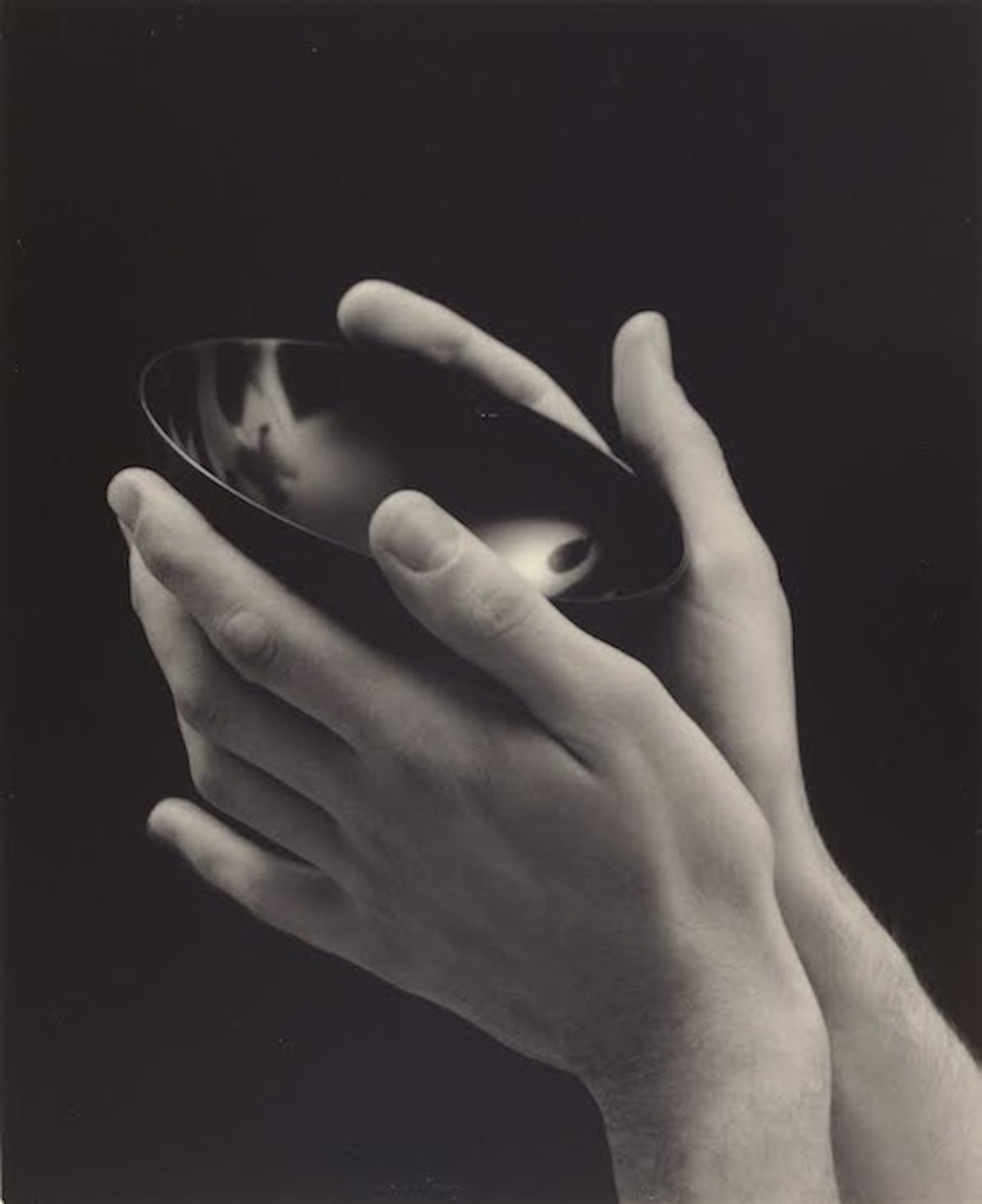 Minor White : Rochester, New York, 1963, gelatin silver print Reproduced with permission of the Minor White Archive, Princeton University Art Museum – © Minor White, Getty Museum
Expositions du 8/7/2014 au 19/10/2014 Terminé
Getty Museum The Getty 1200 Getty Center Drive, Suite 403 CA 90049 Los Angeles États-Unis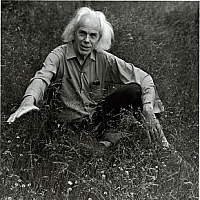 Controversial, misunderstood, and sometimes overlooked, Minor White (American 1908–1976) pursued a life in photography with great energy and ultimately extended the expressive possibilities of the medium. A tireless worker, White's long career as a photographer, teacher, editor, curator, and critic was highly influential and remains central to understanding the history of photographic modernism. Minor White: Manifestations of the Spirit, on view July 8–October 19, 2014 at the J. Paul Getty Museum, Getty Center is the first major retrospective of his work since 1989.
The exhibition includes never-before-seen photographs from the artist's archive at Princeton University, recent Getty Museum acquisitions, a significant group of loans from the collection of Daniel Greenberg and Susan Steinhauser, alongside loans from the Museum of Modern Art, New York, the Portland Art Museum, and the Los Angeles County Museum of Art. Also featured is White's masterly photographic sequence Sound of One Hand (1965).
"Minor White had a profound impact on his many students, colleagues, and the photographers who considered him a true innovator, making this retrospective of his work long overdue" says Timothy Potts, director of the J. Paul Getty Museum. "The exhibition brings together a number of loans from private and public collections, and offers a rare opportunity to see some of his greatest work alongside unseen photographs from his extensive archive."
One of White's goals was to photograph objects not only for what they are but also for what they may suggest, and his pictures teem with symbolic and metaphorical allusions. White was a closeted homosexual, and his sexual desire for men was a source of turmoil and frustration. He confided his feelings in the journal he kept throughout his life and sought comfort in a variety of Western and Eastern religious practices. This search for spiritual transcendence continually influenced his artistic philosophy.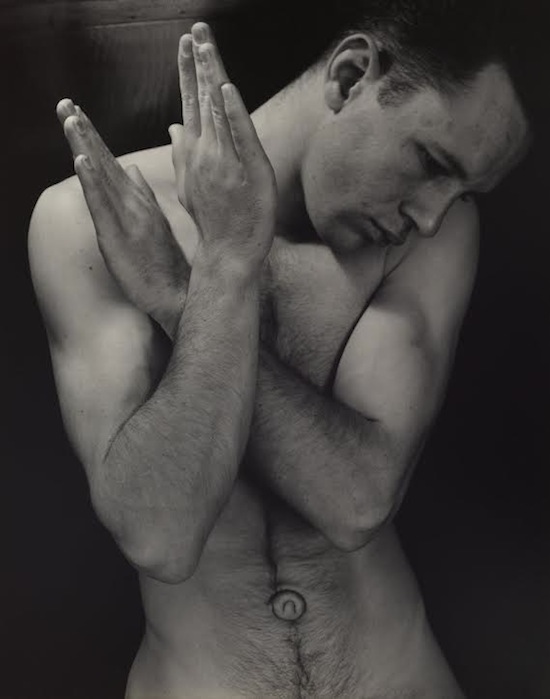 Minor White : Tom Murphy, San Francisco, 1948, gelatin silver print
Reproduced with permission of the Minor White Archive, Princeton University Art Museum – © Minor White, Getty Museum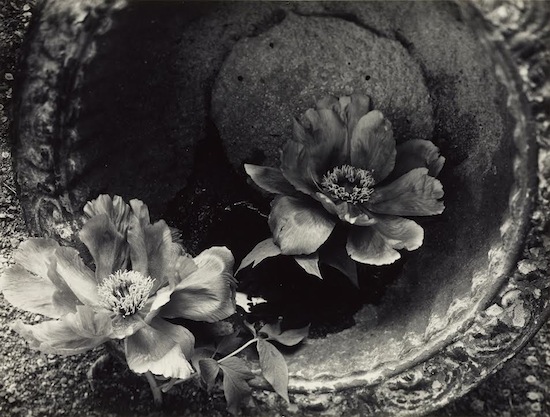 Minor White : Pavilion, New York, 1957, gelatin silver print
Reproduced with permission of the Minor White Archive, Princeton University Art Museum © Minor White, Getty Museum