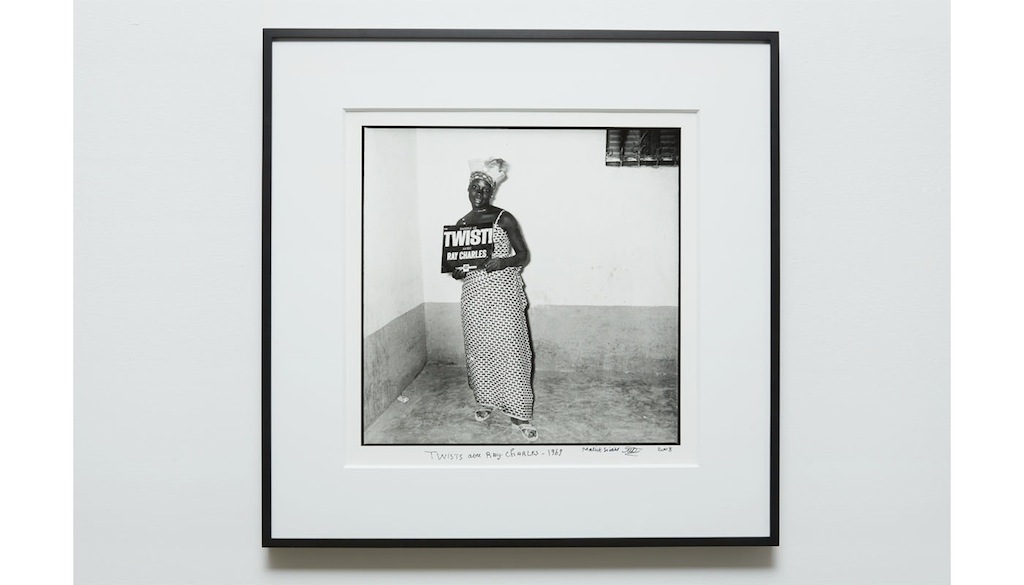 Twists avec Ray Charles, 1969/2008. Silver gelatin print. Edition 3 © Malick Sidibé
Expositions du 28/03/2014 au 26/4/2014 Terminé
Jack shainman Gallery 513 West 20th Street NY10011 New York États-Unis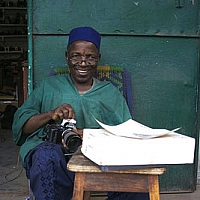 Jack Shainman Gallery is pleased to present Malick Sidibé's fifth solo exhibition with the gallery. The show includes vintage prints from the 1960s through the 1980s as well as more recent prints made from negatives as early as 1963. The exhibition will also feature several rarely seen color Polaroid photographs. Together the images capture a generation of urban Malians, or Bamakois, as they came of age in the time of Pan-African independence and rock and roll.
Sidibé opened Studio Malick in 1962, five years after buying his first camera. He soon branched out of the studio to photograph the nightlife and social scene of Bamako which had become a center for youth culture. Taking us from the beaches of Mali, to clubs and parties, and back to the studio, Sidibé's photographs capture the sense of freedom his young subjects exude. From candid action scenes to the carefully posed studio portraits of subjects in traditional clothing or the latest western fashions, Sidibé's iconic images document the changing culture of a liberated country.
Mali gained its independence from France in 1960. At a time when nationalism was at an elevated height, economic and technological shifts allowed for the spread of international youth culture bringing James Brown and Easy Rider to a new generation of Malians. During this period young Bamakois embraced rock and roll, emulating western styles and distancing themselves from traditional culture. Manthia Diawara writes, "These photographs are speaking to me now, not only as important aesthetic documents on the culture of the 1960s, but also as documents that both problematize the narrow meaning of nationalism extent at that time, and open the doors to Pan-African and diasporic aesthetics through rock and roll."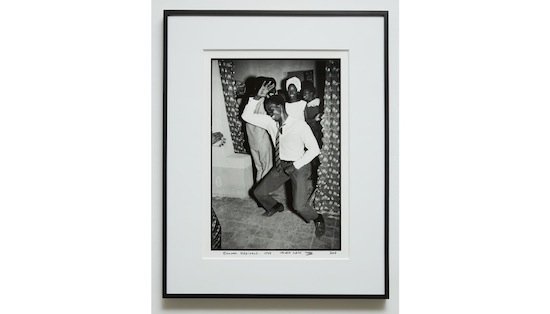 Danseurs Meringue, 1964/2008. Silver gelatin print. © Malick Sidibé
Malick Sidibé was born in 1936 in Mali, where he still lives and works. Recent solo exhibitions include Malick Sidibé: Chemises, The Frances Lehman Loeb Art Center, Vassar College, 2014; Studio Malick, DePaul University Art Museum, Chicago, 2012; which traveled to the Cornell Fine Arts Museum, Winter Park, Florida; Think with the Senses - Feel with the Mind, 52nd International Art Exhibition, Venice Biennial, 2007; Malick Sidibé: Chemises, Fotografiemuseum (FOAM), Amsterdam, 2008 and Malick Sidibé, The Cartier Foundation, Paris, 2004.
Malick Sidibé was awarded the Golden Lion for Lifetime Achievement Award by the Board of La Biennale di Venezia in 2007. In 2008 he was the recipient of International Center of Photography Infinity Award for Lifetime Achievement. He also was the recipient of the Hasselblad Award in 2003. Sidibé's work is included in numerous public collections including The Metropolitan Museum of Art, New York, NY; Museum of Modern Art, New York, NY; San Francisco Museum of Modern Art, CA; J. Paul Getty Museum, Los Angeles, CA; Birmingham Museum of Art, AL; The Studio Museum in Harlem, New York, NY; Philadelphia Museum of Art, PA; High Museum of Art, Atlanta, GA and the International Center of Photography, New York, NY.
Concurrently on view at 513 West 20th Street is Brad Kahlhamer: Fort Gotham Girls + Boys Club from March 28th through April 26th.
Upcoming exhibitions at the gallery include Toyin Odutola at 524 West 24th Street and Gehard Demetz at 513 West 20th Street. The opening receptions for both exhibitions will be on Thursday, May 1st and they will both remain on view until Saturday, May 31st.