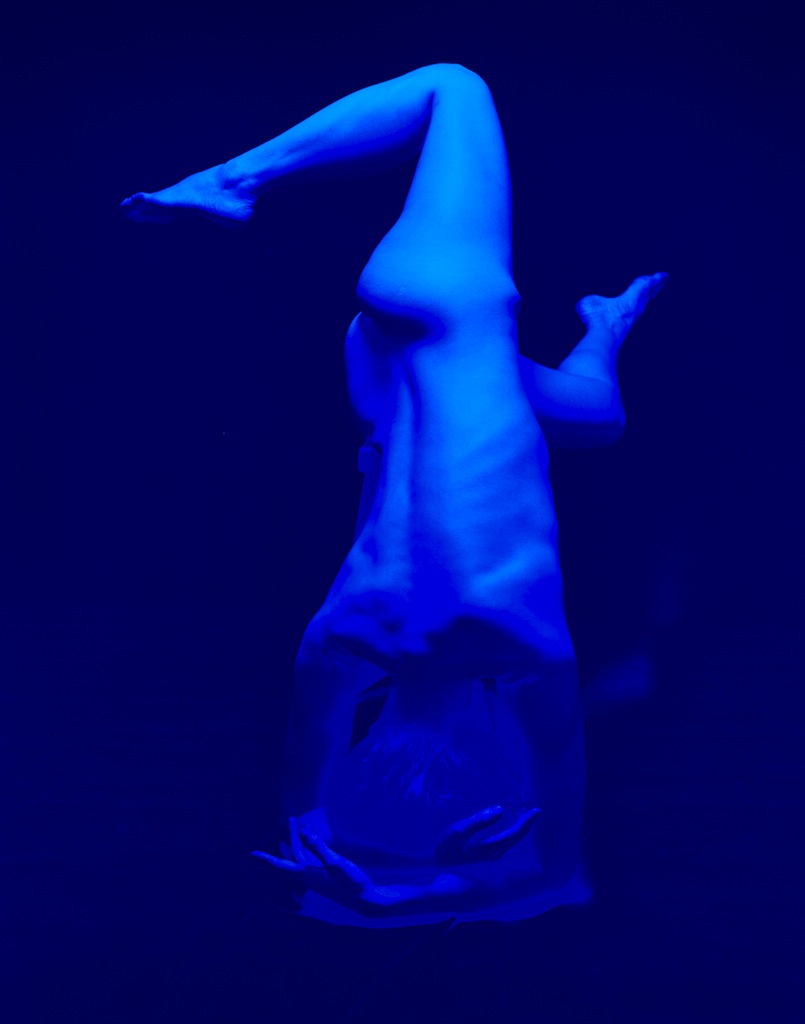 © Manit Sriwanichpoom
Expositions du 8/4/2014 au 30/4/2014 Terminé
Adler Subhashok Gallery 160/3 Sukhumvit 33 Bangkok Thaïlande
Saturated, intense, the make and female nudes bathed in deep blue and crimson entice the viewer into another state of being. Manit Sriwanichpoom's latest work is the opening show for the grand opening of Adler Subhasok Gallery, 13 March – 30 April 2014, and from the end of March at the Paris Art Fair under the banner of the Adler Subhashok Gallery – a gallery formed to bring quality Thai art to the world.
Manit says of BLUE:
« The male and female nudes twist themselves into unnatural poses; their naked flesh saturated with the colour blue robs them of their sexual nature and identity so that they seem androgynous. They are like tormented souls in the midst of conflicting forces. They twist and contort themselves into impossible knots, finding no way out. »
« Blue is one of the colours in the Thai flag, a flag for a nation increasingly split. At the same time, blue in itself is a noble colour, transcending all social sickness and political violence.»
In direct contrast, Manit introduces three red nudes into the mix, each nude woman shown in multipility in the moment of sexual arousal. Confrontational and printed in the negative, they challenge the viewer while offering consent and sexual surrender. It is not just the colour red that sets them apart from the blue nudes around them, but the special effects employed in their creation—the double exposure and negative printing--that render them strange.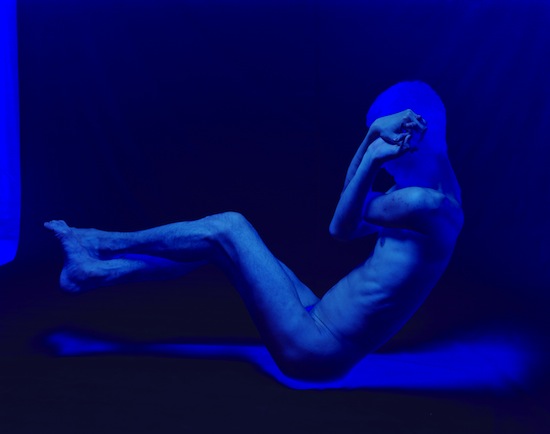 © Manit Sriwanichpoom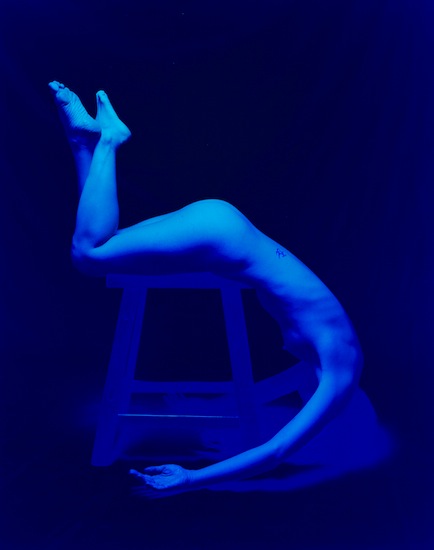 © Manit Sriwanichpoom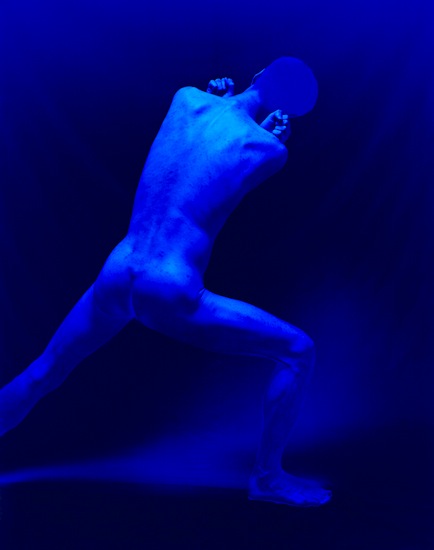 © Manit Sriwanichpoom