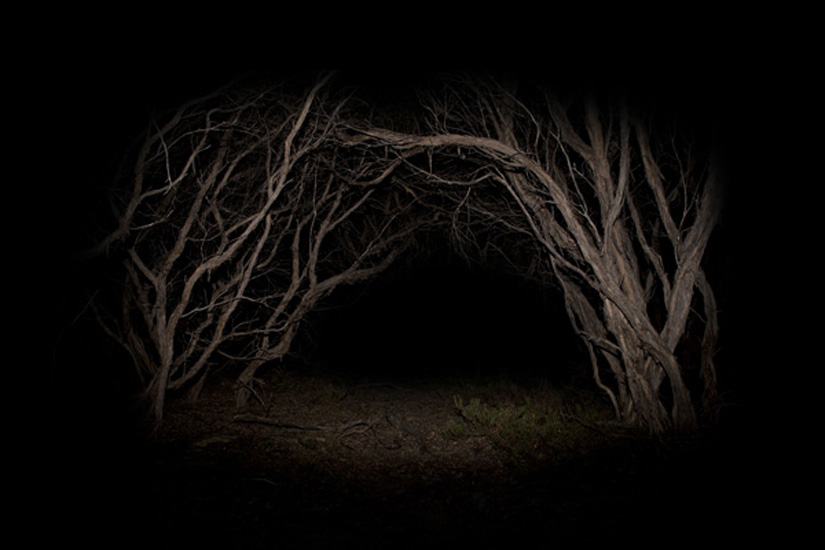 Expositions du 25/2/2014 au 29/3/2014 Terminé
Edmund Pearce Gallery Level 2, Nicholas Building 37 Swanston Street (corner Flinders Lane) 3000 Melbourne Victoria Australie It is into the darkness that we project our deepest fears, and out of the darkness that our fears find us. In the dead of night, somewhere off the beaten track in the eerie Australian landscape, a sudden sense of isolation, of estrangement from the familiar, may wrench you from peace and solace, abandoning you to the uneasy lure of your darkest imaginings.
This series is an exploration of how the Australian Gothic haunts our response to the Australian landscape drawing on contemporary and familiar imagery of the Australian bush, of dingoes stealing babes and travelers murdered. Through creating a menacing visual narrative I explore how removing ourselves from our known surroundings can leave us in metaphorical as well as physical darkness.
Rebecca's work has been exhibited widely in Australia and more recently internationally. Exhibitions include solo shows at the ACP in Sydney, Monash Gallery of Art, QCP and Foto Freo Festival in Australia. She has been finalist in prestigious awards such as the William Bowness Photographic Award, the Josephine Ulrich and Win Shubert Photographic award and a semi finalist in the Moran Photographic Award. Her work forms part of many public collections including the Art Gallery of Western Australia.
Rebecca is a university lecturer with a position at Curtin University in WA and she is currently undertaking a PHD at RMIT University.