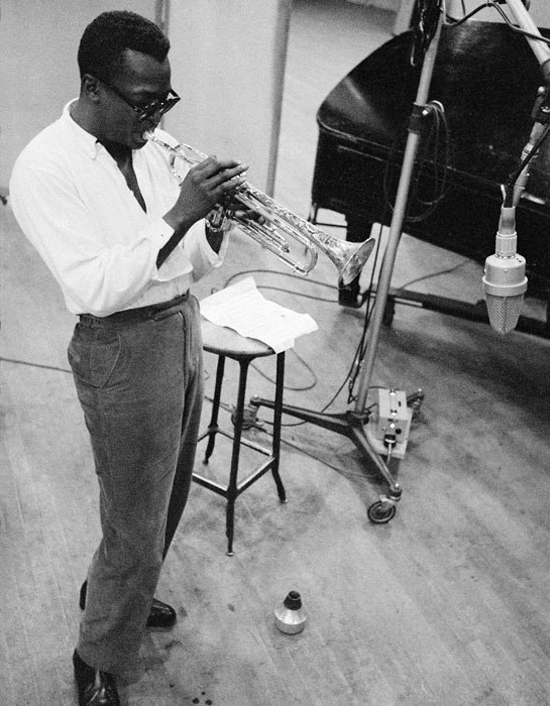 Expositions du 7/2/2014 au 7/9/2014 Terminé

National Portrait Gallery St Martin's Place WC2H 0HE London Royaume-Uni


What do we mean when we say someone is cool? Cool carries a social charge of rebellious self-expression, charisma, edge and mystery.
Cool is an original American sensibility and remains a global obsession. In the early 1940s, legendary jazz saxophonist Lester Young brought this central African American concept into the modern vernacular. Cool became a password in bohemian life connoting a balanced state of mind, a dynamic mode of performance, and a certain stylish stoicism. A cool person has a situation under control, and with a signature style. Cool has been embodied in jazz musicians such as Miles Davis and Billie Holiday, in actors such as Robert Mitchum, Faye Dunaway, and Johnny Depp, and in singers such as Elvis Presley, Patti Smith, and Jay-Z. "American Cool" is a photography and cultural studies exhibition featuring portraits of such iconic figures, each of whom has contributed an original artistic vision to American culture symbolic of a particular historical moment. They emerged from a variety of fields: art, music, film, sports, comedy, literature, and political activism. "American Cool" is the zeitgeist taking embodied form.
"American Cool" is captured by a roll call of fine-art photographers from Henri Cartier-Bresson to Annie Leibovitz, from Richard Avedon to Herman Leonard to Diane Arbus.
This exhibition is accompanied by an illustrated catalogue with essays by Joel Dinerstein, the James H. Clark Endowed Chair in American Civilization and Director of the New Orleans Center for the Gulf South at Tulane University, and Frank H. Goodyear III, co-director of the Bowdoin College Museum of Art and former curator of photographs at the National Portrait Gallery.
American Cool has been made possible by the generous support of HISTORY®. Additional support provided by Peter and Rhondda Grant, and by the Edgar P. Richardson Fund.
Image: Miles Davis: Aram Avakian Collection © Aram Avakian