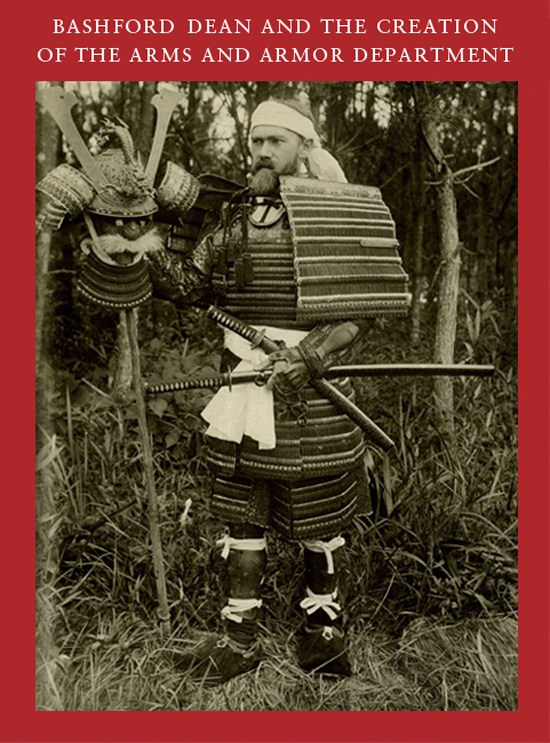 Expositions du 2/10/2012 au 2/10/2014 Terminé

The Metropolitan Museum of Art 1000 Fifth Avenue NY 10028 New York États-Unis


o mark the centennial of the Arms and Armor Department, this exhibition surveys the career of Dr. Bashford Dean (1867–1928), the department's founding curator. A zoologist by training, Dean was for a time simultaneously a full professor at Columbia University, Curator of Fishes at the American Museum of Natural History, and Curator of Arms and Armor at the Metropolitan Museum. At the Met, he worked initially as a guest curator in 1904, when he was invited to install and catalog the Museum's first significant acquisitions of arms and armor. He continued on as honorary curator until joining the staff full time in 1912 as head of the newly created Arms and Armor Department, rapidly building the collection into one of international importance. In the process he fostered an influential group of private collectors, established American scholarship on the subject, and laid the foundations for the growth of the collection as it exists today.