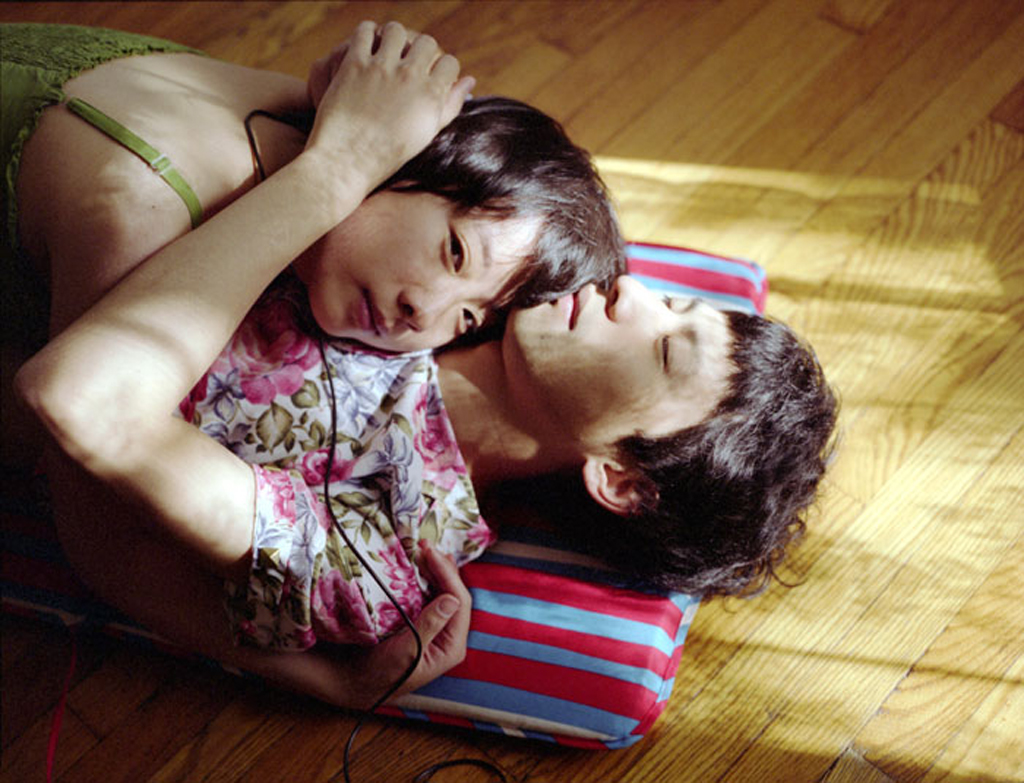 Expositions du 9/1/2014 au 12/3/2014 Terminé

HAGEDORN FOUNDATION GALLERY 425 Peachtree Hills Avenue Suite 25 GA30305 Atlanta États-Unis


The Hagedorn Foundation Gallery is pleased to present THREE, a selection of works from F.C. Gundlach (b.1926), Ethan Levitas (b.1971) and Yijun (Pixy) Liao (b.1979). Each photographer reveals a generational perspective on female appearance and identity. Organized by Elisabeth Biondi -curator, critic and former photo editor of The New Yorker - the underlying theme of this exhibition focuses on the dissimilarities among artworks that are based on similar subject matter.
Ms. Biondi's interest in the individual artist's approach to a common subject emerged over her tenure as director of visuals and photography at various landmark lens-oriented publications – American Geo, Vanity Fair, Stern (Germany) and The New Yorker - for many of which her work created the visual identity
She states, " A photograph, much like a musical composition, reflects its creator in a multitude of ways - personality, character, age, culture, talent, place in history – features of the artist's vision that together imprint themselves on the image to create a unique impression. I have always been fascinated by the many different ways photographers express their artistic vision. Rather than focusing on what connects these three artists-- originality, perfection, making a strong personal statement – I focus on their differences."Biondi's vast experiences in photography provide the exhibition with an enriching approach to this art form.
F.C. Gundlach is one of West Germany's preeminent photographers of the early post-war period, setting an archetypal look for the country's fashion spreads during this time. He spent three decades creating iconic images, beginning with Berlin fashion designers then Parisian Haute Couture in 1953, subsequently moving on to film stars and celebrity portraits, such as those of Jean Luc Godard and Romy Schneider, and then returning to shoot fashion's pret-a-porter until the Nineties. His expressionistic lighting, minimalist sets, inventive camera angles and use of the 25 mm lens created a lexicon for style makers that reflects not only the social phenomena of his time, but current trends in the visual arts. His work is exhibited and held in major collections around the world, A 304 page monograph, F.C. GUNDLACH: The Photographic Work, published by Steidl in 2011.
Brooklyn based photographer Ethan Levitas' Geisha Studies (2007) examine the un-photographable geisha in near life size images. The series "attempts to reconcile, among other things, the practice of the photographic portrait with the fact that the word "identity" doesn't really exist in the Japanese language." Their rich colors and flawless mask-like visages create a shell-like veneer, concealing more than they reveal about the female within. Levitas' photographs are published, exhibited, and collected widely, including institutional presentations at the National Portrait Gallery (UK), the Rencontres d'Arles Photographie (France), and the New York Public Library, which holds an extensive portfolio of his prints in its permanent collection. His work is also held in the permanent collection of The Jewish Museum (New York) as well as in numerous private collections internationally. He has been awarded the Aaron Siskind Photographer's Fellowship (2006, Aaron Siskind Foundation), the New York Foundation for the Arts (NYFA) Fellowship (2002), and the Kittredge Fellowship (1999, Harvard University). He was a nominee for the 2008 Arles Discovery Award at the Rencontres d'Arles Photographie (France) and has been shortlisted for the Cartier-Bresson Prize from the Foundation Henri Cartier-Bresson (2009). Since 2006, his photographs have frequently been commissioned by The New Yorker, New York Times Magazine, GQ Magazine, and Vogue on subjects of cultural criticism and politics.
Brooklyn based artist Yijun (Pixy) Liao produces work representing intimate engagements made public by her photographs and exhibitions. Her highly controlled images reassess prescribed gender roles in heterosexual relationships with a nonchalant demeanor. The artist states that the images are highly personal for her, deriving from incidents in her relationship with her boyfriend that produce witty, often tongue-in-cheek, portraits of herself with her partner over their 5 year romance. She examines and questions gender roles through a conceptual exploration of her everyday life. Liao is a recipient of The New York Foundation for the Arts (NYFA) Fellowship (2013), En Foco's New Work Fellowship (2012), CPW Photography Now Fellowship (2009/10), and was the winner of Flash Forward Award (2011). She has exhibited in China, Korea, Taiwan, Lebanon, Canada, Italy, Germany, and New York City.