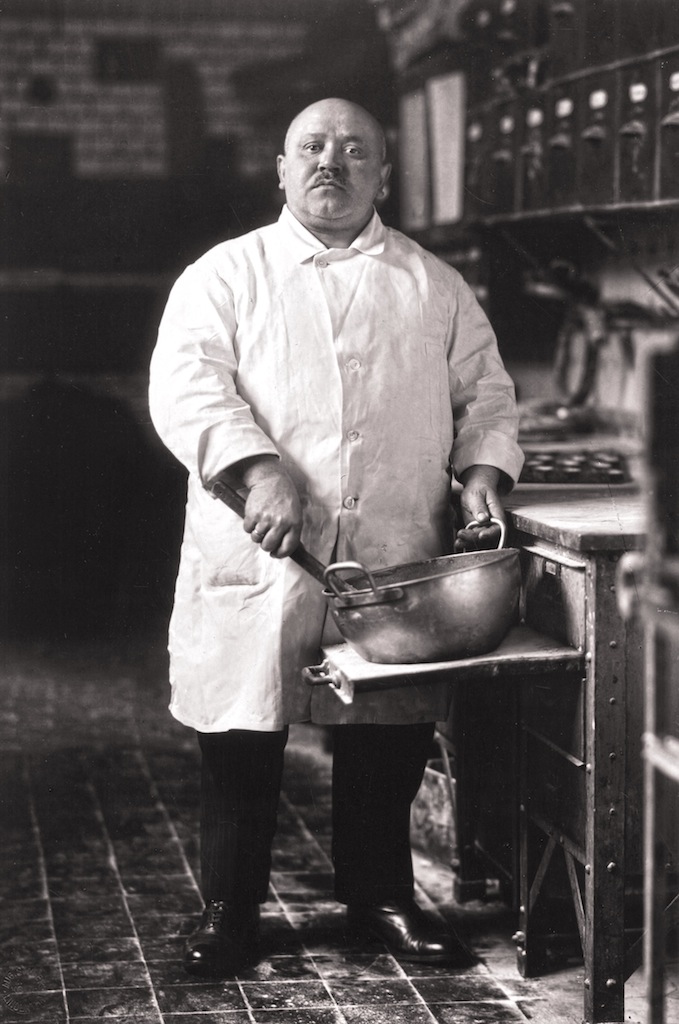 Pastrycook, 1928 © Die Photographische Sammlung/SK-Stiftung Kultur – August Sander Archiv, Koln – VG-Bild Kunst, Bonn, 2011
Through Absence of Subject, Michael Somoroff honours the monumental work of the legendary photographer August Sander entitled People of the 20th Century (Menschen des 20 Jarhunderts). It is a thoughtful and passionate meditation on memory, imagination, human resilience and creativity .
The originality in this body of work is based on Somoroff's keen sense of observation and interpretation. Absence of Subject lets you revisit August Sander's work allowing you to understand the richness of Sander's intent. In each of August Sander's pictures Michael Somoroff has erased the subject retaining only the background. The unprecedented digital revolution has brought the potential for manipulation into focus. Through the use of software Somoroff has taken out what we have always believed to be the "essential element" – the subject, the portrait. The backgrounds once a secondary fragment now become the primary motivator. They have now been translated into new fully conceived images that rightfully belong to the "post-modern" idiom.
The exhibition Absence of Subject is a perfect example of a delicate balance of alchemy and inquiry. Conceptually and humanistically oriented each of Somoroff's images demonstrates the persuasive power and aesthetic of August Sander's oeuvre even without the human subject. This is not photography as we are accustomed to but more about the idea of creativity. The images embrace chance and acceptance. What Somoroff celebrates is to establish that post-modern art isn't dislocated, but something with roots, tradition and continuity.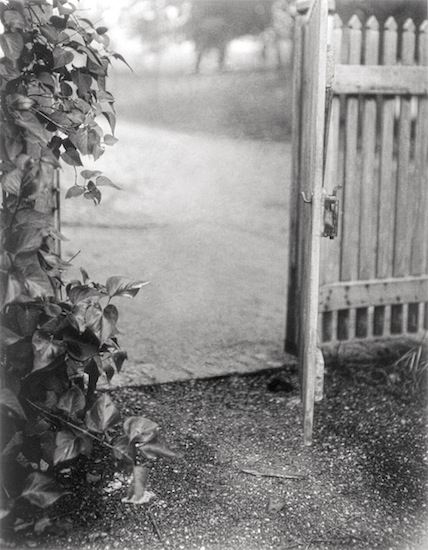 Farmer's Child, 2007 © Michael Somoroff
August Sander
August Sander has been described as the most important German portrait photographer of the early 20th century. August Sander's first book, the controversial publication, the collective portrait of German society, Face of Our Time (German title: Antlitz der Zeit) was published in 1929. This was expanded into Sander's life work The People of the 20th Century (Menschen des 20 Jahrhunderts). The Face of Our Time contained a selection of 60 portraits and aimed to show a cross-section of society during the Weimar Republic. Sander, taking a rigorously nonpolitical stance, attempted to create an inclusive photographic survey of all the various occupations, professions and classes that together formed the national social structure in the years directly after World War I. The series is divided into seven sections: the farmer, the skilled tradesman, woman, classes and professions, the artists, the city and the last people (homeless persons, veterans, etc.). Sander photographed subjects from all walks of life and created a typological catalogue of more than 600 photographs of German people. Each person was formally posed and identified only by captions specifying their social situation.
August Sander's ambition was to create a universal portrait of mankind, a monumental documentary. With Sander's portraits, we see an artist attempting to document, systemize and organize modern types of people, in order to better understand the changing notions of class, race, profession, ethnicity and other constructs of identity. The images are thus representation of types, as he intended them to be, rather than portraits of individuals.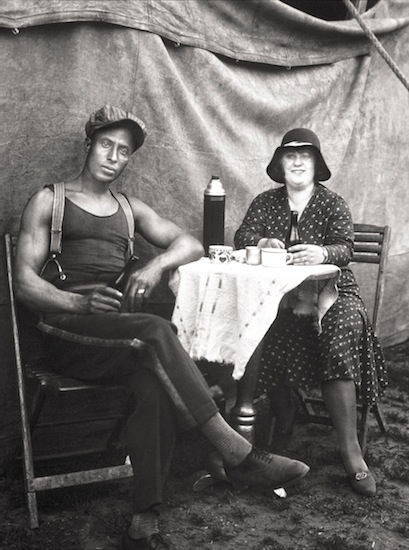 Circus Workers, 1926-1932
© Die Photographische Sammlung/SK-Stiftung Kultur – August Sander Archiv, Koln – VG-Bild Kunst, Bonn, 2011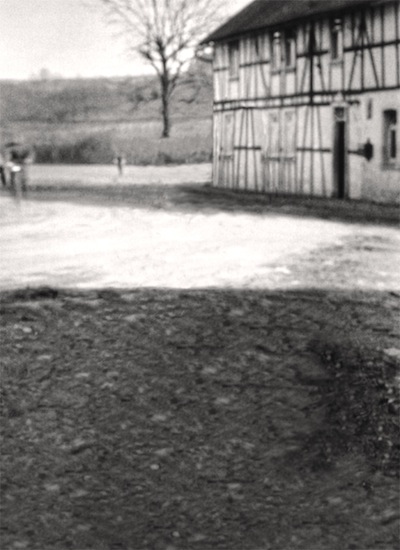 Soldier, 2007 © Michael Somoroff
Michael Somoroff
Michael Somoroff was born in New York in 1957. He studied art and photography at the New School for Social Research, New York, opening his own studio in the mid-seventies, eventually moving for a time to Europe. In Europe, he became a celebrated photographer, contributing to such publications as Life, Vogue, Harper's Bazaar, Stern, Time, and Der Spiegel. His work is represented in important collections around the world, a sampling of which includes the Museum of Modern Art, New York; Museum of Fine Arts, Houston; Smithsonian Institution, Washington, D.C.; and Museo Correr, Venice; it has been exhibited at venues such as the International Center of Photography, New York; Los Angeles County Museum of Art; San Francisco Museum of Modern Art; and Museum of Contemporary Art Chicago. In 2006 Somoroff created a large-scale outdoor installation, Ilumination I, for the Rothko Chapel in Houston, as the first artist invited to do so since Barnett Newman. Somoroff's homage to legendary photographer August Sander, Absence of Subject, was presented during the Venice Biennial in 2011. Since then, Absence of Subject has traveled continuously through out Europe. In 2012, his book A Moment. Master Photographers: Portraits by Michael Somoroff was awarded Best Photo Books of the Year prize chosen by American Photo. His upcoming book, Two Crowns for The Egg will be released in May 2014.