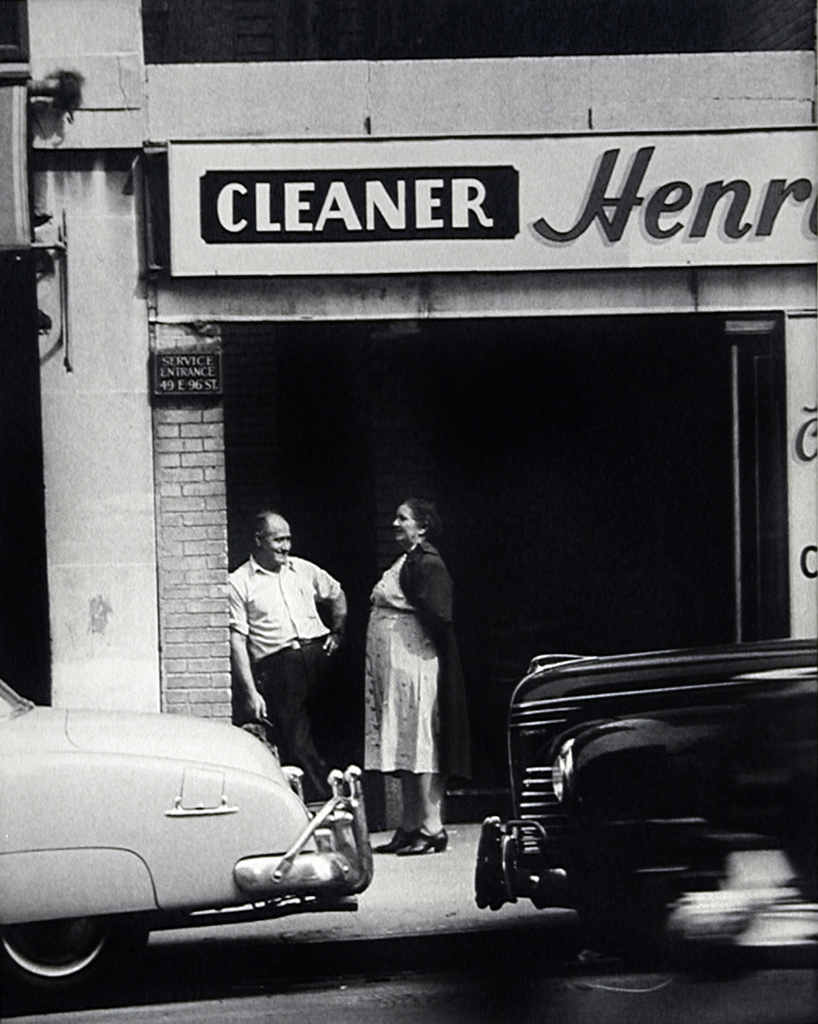 NYC Street Scene (Henry Cleaners), 1945 © John Albok
Expositions du 11/1/2014 au 29/3/2014 Terminé
PDNB Gallery 1202 Dragon Street, Ste. 103 Dallas 75207 Texas États-Unis
New York City is without a doubt one of the most photographed cities in the world. With its density of skyscrapers, ethnic neighborhoods, art museums, cultural centers, Broadway and Central Park, the Big Apple succeeds in being everything to almost everyone.
Many notable photographers have established their careers in New York. With all its wonder, their photographs have captured many moments of this rich, diverse city. So much has been documented here not long after the invention of photography. The architecture, city transportation, storefronts, Central Park, parades, children playing, mobsters, hot dog stands, uptown, downtown, ferries, the East River, etc. have all had their picture taken.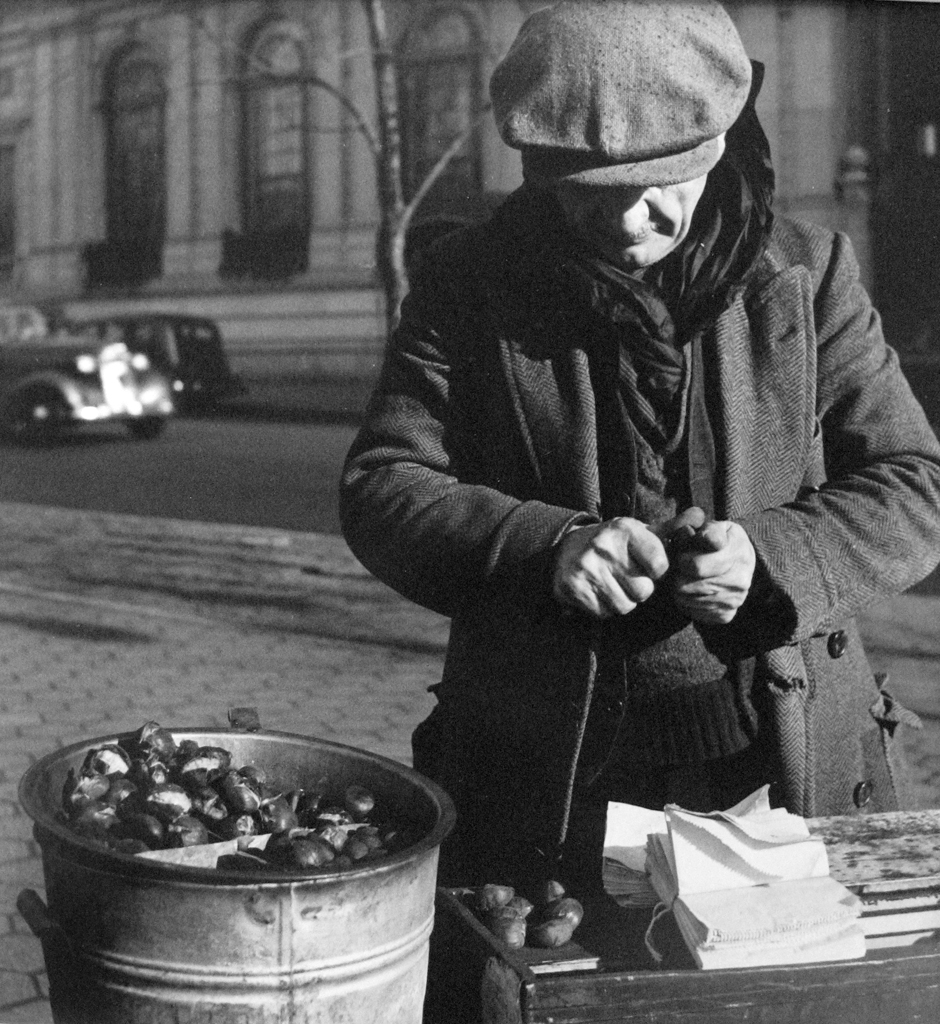 Untitled (Chestnut Vender), 1933 © John Albok

In the images presented in the PDNB Gallery exhibition, one can understand the artistry of taking the photograph at the right moment, the "decisive moment". There are so many to capture in this bustling city! It is the artist that has the eye, intuition and the tools to snap that shutter in a magical instant.
These images date throughout most of the 20th Century. The artists selected for this show have mostly lived in the city all of their lives. They captured in black and white, and later color, the energy and emotion reflected during the Great Depression, WWII, and the prosperous time of the 1950's, the Vietnam War of the 1960's and Disco era of the 70's.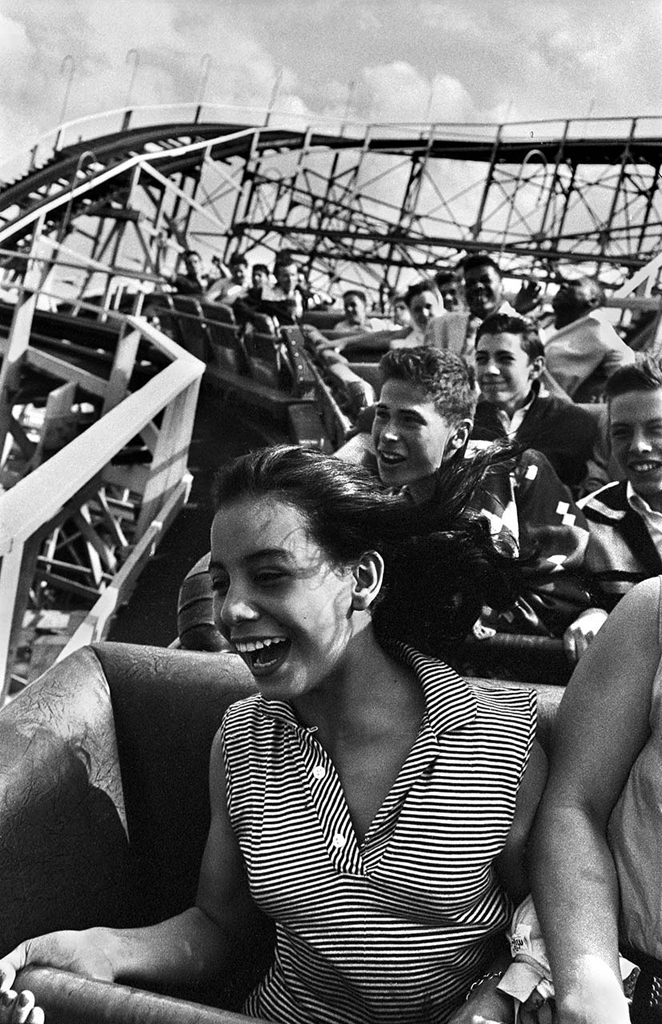 Screaming on The Cyclone, 1952 © Harold Feinstein