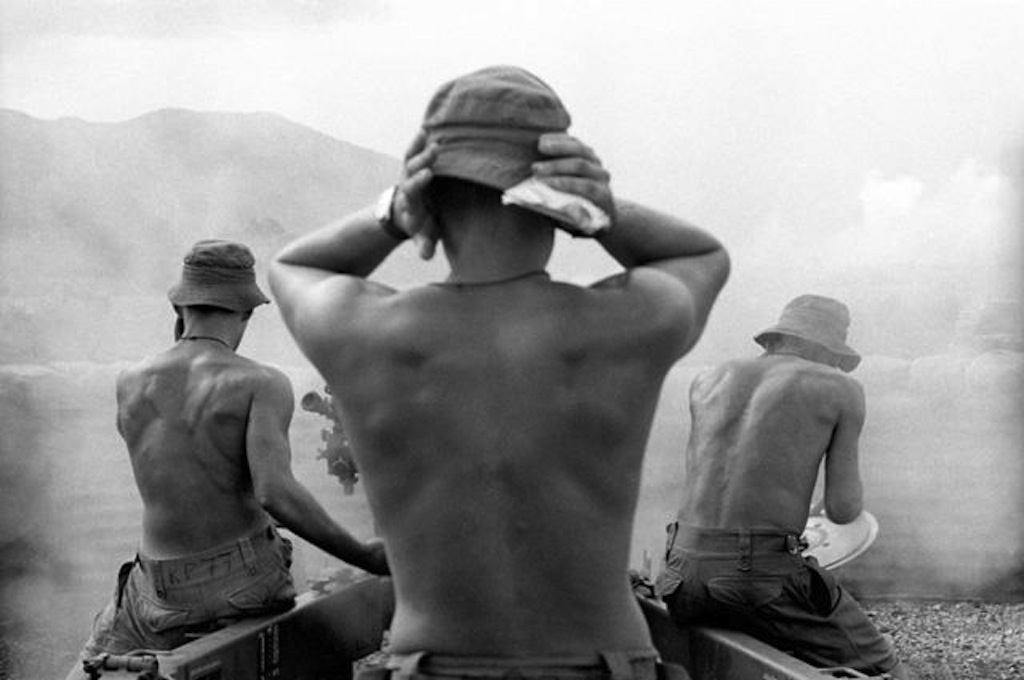 1st RAR.105 Artillery firing from Nui Dat into the Horseshoe.1966 © Tim Page
The exhibition features 20 silver gelatin prints of photographs taken between 1965-1969 when Page, then a young man in his twenties, threw himself headfirst into life as a war photojournalist.
Page is known as one of the iconic photographers of the Vietnam War. His pictures have appeared in newspapers and magazines around the globe over a career that has spanned five decades. Infamously reputed to be the inspiration for Dennis Hopper's outlandish character in 'Apocalypse Now', Page has had a lauded, and at times, immensely dangerous career that has left him at death's door on more than one occasion. Through his lens he has shown the world images that define generations and his photographs can be seen in museums and galleries around the world, and within the pages of books. And also on this blog with the Tim Page Unseen series featuring never before published photographs.
All money raised from Diggers in the Nam goes to Soldier On an organisation supporting veterans with physical and psychological wounds.