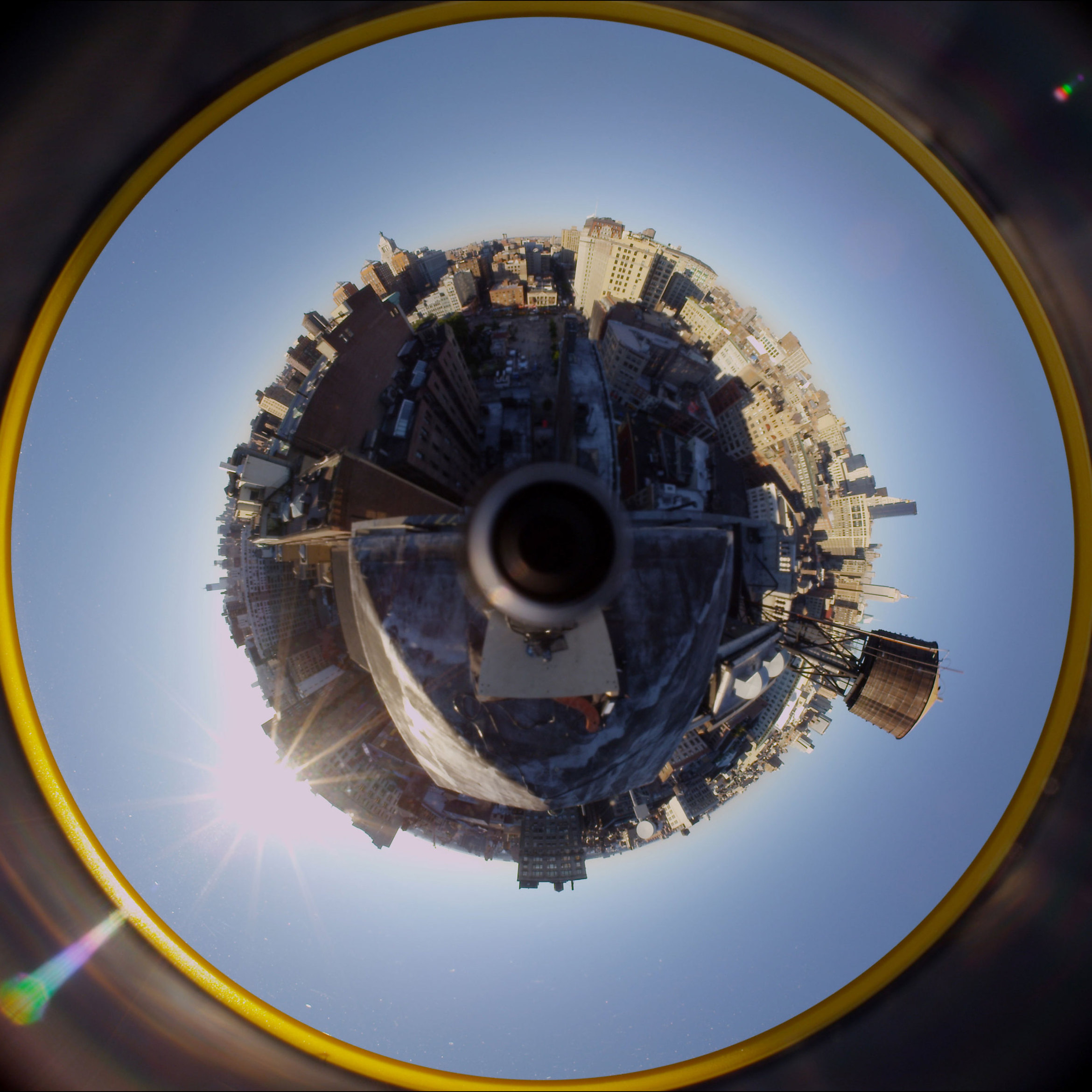 Expositions du 19/9/2013 au 9/2/2014 Terminé
Whitney Museum of American Art 945 Madison Avenue at 75th Street NY 1002 New York États-Unis For T. J. Wilcox: In the Air, the New York-based artist has created a remarkable new panoramic film installation, which fills most of the second floor of the Whitney Museum of American Art. Here Wilcox revisits the "cinema in-the-round" panoramic presentations that appeared at the dawn of film history in the late 19th century, bringing the concept up to date with state-of-the-art technology to create an immersive cinematic environment.
Wilcox's work is characterized by a fascination with personal narrative and the ways in which history is always under construction, woven from fact, myth, memory, associations, and the bombardment of information we all receive on a moment-to-moment basis. Shot from Wilcox's studio with its 360-degree views of Manhattan from high above Union Square, In the Air tells New York-specific narratives related to the spectacular views seen through the artist's windows: an architect's vision of the Empire State Building as the landing site for trans-Atlantic zeppelins; Andy Warhol's welcoming the pope-mobile with a flurry of silver Mylar balloons; the life in the spotlight of artist, starlet, and heiress Gloria Vanderbilt; and the mesmerizing Manhattanhenge, the phenomenon that occurs when the sun sinks slowly at the Western edge of East-West city streets with perfect precision, creating a magical effect within the canyon-like walls of the city's grid.
As Wilcox has said, "I like my film and video work to appear as the visible record of my own journey through our saturated mediated age, highlighting those things that have held my attention and captured my imagination. Just as our perception of a present is a hybrid of personal memory, historical record, family lore, political, social, national, and artistic histories and mythologies, film and video provide the page upon which I make a collage of the ideas I hold most dear."
The exhibition also features related pieces selected by Wilcox from the Museum's permanent collection, including works by Morgan Fisher, Felix Gonzalez-Torres, and Yoko Ono, as well as a film and video series devoted to ways artists have viewed the cityscape of New York.
T. J. Wilcox: In the Air is organized by Chrissie Iles, Anne and Joel Ehrenkranz Curator.