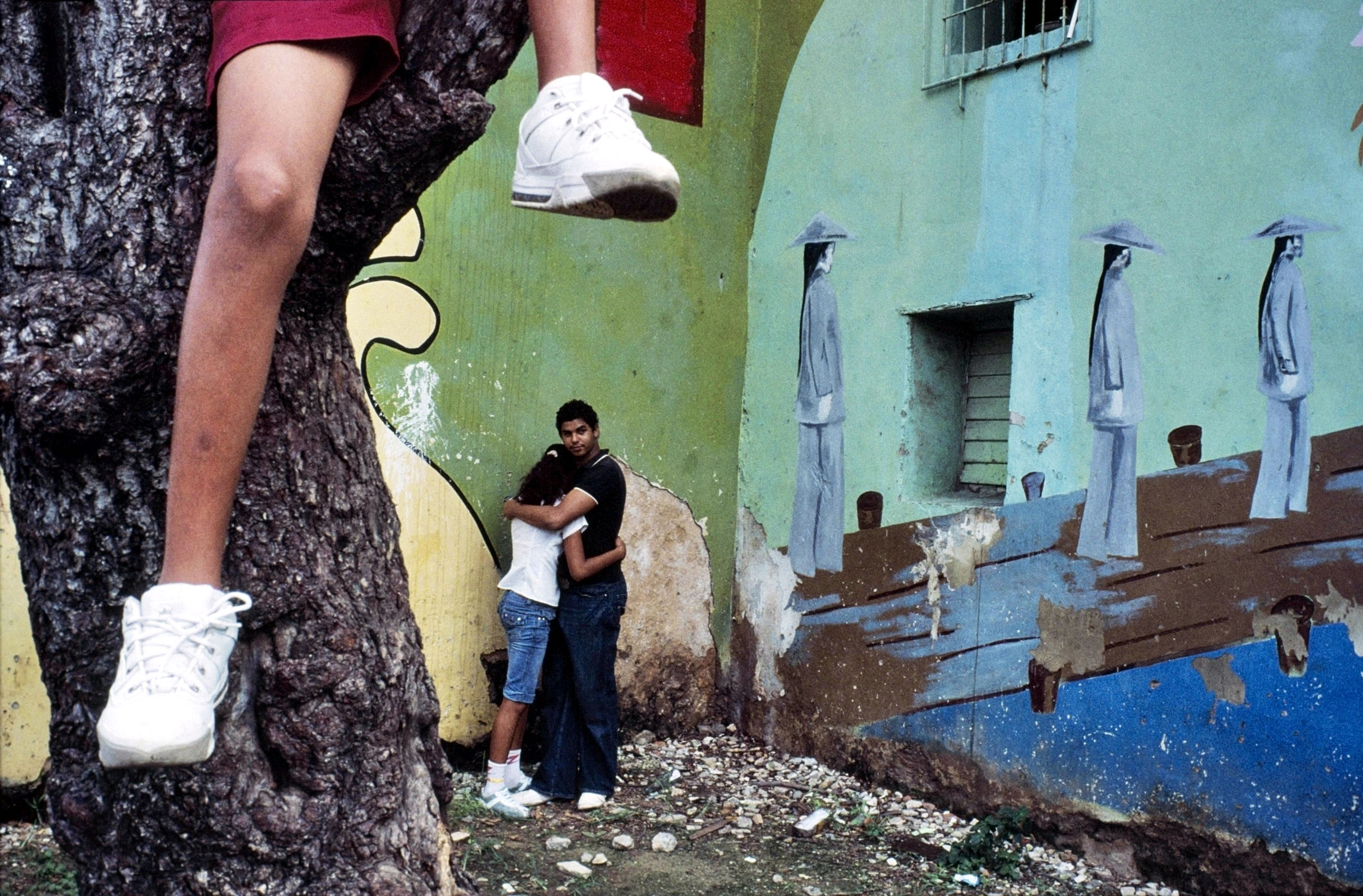 Expositions du 18/10/2013 au 2/2/2013 Terminé

Southeast Museum of Photography 1200 W International Speedway Blvd FL32114 Daytona Beach États-Unis


"Violet Isle" is the little-known name for Cuba inspired by the rich color of the soil there. A unique and enigmatic double portrait by photographers Alex Webb and Rebecca Norris Webb; Violet Isle, combines two separate photographic visions: Alex Webb's dramatic and graphic exploration of street life in Cuba; and Rebecca Norris Webb's fascination with the unique, quixotic collections of animals she discovered there in tiny zoos, pigeon societies, hand-painted natural history displays and quirky personal menageries. As Florida's nearest international neighbor, and as an area of long-standing museum interest and focus, Violet Isle offers the next intriguing chapter in the Southeast Museum of Photography's sustained exhibition record of Cuba.
"Violet Isle is unlike anything I've seen before, transcending all the clichés of Cuba. Rebecca is a painter with her camera, Alex a cinematographer; together they've created a unique view into a complex and often misunderstood culture." --Carol McCusker, Curator of Photography, Harn Museum, University of Florida.