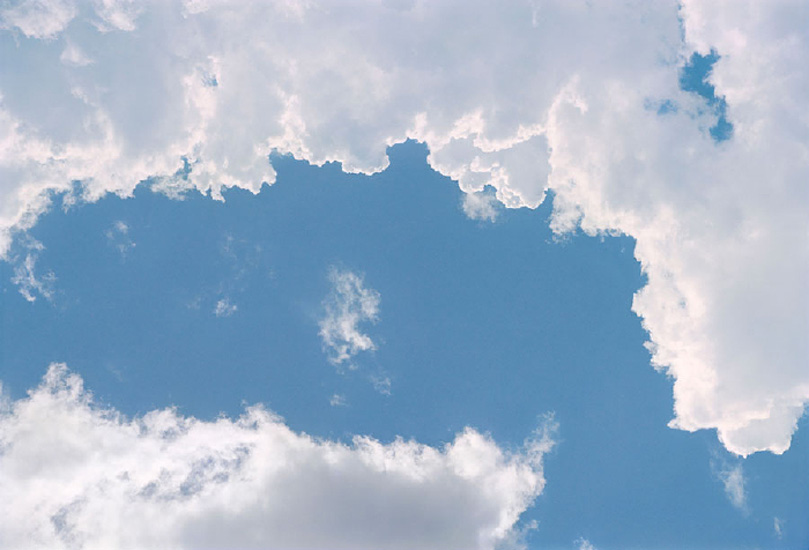 Expositions du 26/10/2013 au 21/12/2013 Terminé
Gagosian Gallery 522 West 21st Street, NY 10011 New York États-Unis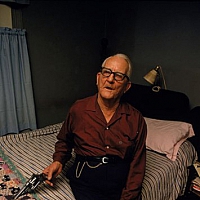 I was interested in photographic works that were very much about photography, but certainly—hopefully—were grounded in painting.
—William Eggleston
Gagosian New York is pleased to present "William Eggleston: At Zenith."
A Memphis native, Eggleston developed his distinct oeuvre from the immediate world around him, incorporating all shades of life into his vivid photographs, and pioneering an approach that derives its power from a refined form of spontaneous observation. A modern-day flâneur, he captures compelling fragments, events, and personalities of the ordinary world.
Eggleston is largely credited with legitimizing color photography as a fine art form. More than a century after the advent of color film, and a decade after popular media fused with contemporary art, his first museum exhibition at the Museum of Modern Art, New York in 1976 was also the first time that color photography had been considered in this context. Thirty-seven years after this historic moment, Eggleston continues his innovations in photography. In recent years, advances in digital processes allow him to print images on a much larger scale, at times even surpassing the quality of color saturation associated with dye-transfer, the vibrant and exquisite printing process which is his hallmark.
During a 1978 road trip from Georgia to Tennessee, Eggleston photographed the sky from the car window using an early instant camera. The resulting images evoked small fragments of classical frescoes. The following day, he lay on the ground and continued to shoot the sky above. "At Zenith" brings together fifteen pigment prints from the Wedgwood Blue cloud series, in which Eggleston takes celestial zenith--the point of sky directly overhead—as his exclusive subject. These meditative images of wispy clouds interspersed with cerulean blue are painterly variations on a universal theme that has inspired artists from John Constable to Gerhard Richter. The photographs represent a broadening of Eggleston's quotidian subjects—an exploratory, sky-gazing caesura within the lush panorama of his oeuvre.
The exhibition coincides with the release of the fully illustrated Steidl edition William Eggleston: At Zenith. A book signing with William Eggleston will be held in celebration of the publication on October 28, from 5–6pm at Gagosian Shop, 976 Madison Avenue, New York, NY 10075. RSVP to eggleston@gagosian.com. Space is limited.
William Eggleston was born in 1939 in Memphis, Tennessee. His work is included in the permanent collections of Art Institute of Chicago; J. Paul Getty Museum, Los Angeles; Metropolitan Museum of Art, New York; Museum of Modern Art, New York; Whitney Museum of American Art, New York; National Gallery of Art, Washington, D.C.; Victoria and Albert Museum, London; Foundation Cartier, Paris; and Museum Ludwig, Cologne, among many other institutions worldwide. Major exhibitions include "William Eggleston and the Color Tradition," J. Paul Getty Museum, Los Angeles (1999); "William Eggleston," Foundation Cartier, Paris (2001, traveled to Hayward Gallery, London, through 2002); "Documenta 11," Kassel, Germany (2002); "William Eggleston: Los Alamos," Museum Ludwig, Cologne (2003, traveled to Museu de Arte Contemporânea de Serralves, Portugal; National Museum for Contemporary Art, Oslo; Louisiana Museum of Modern Art, Humlebaek, Denmark; Albertina, Vienna; San Francisco Museum of Modern Art; and Dallas Museum of Art, through 2005); and "William Eggleston: Democratic Camera, Photographs and Video 1961–2008," Whitney Museum of American Art, New York (2008, traveled to Haus der Kunst, Munich; Corcoran Gallery, Washington, D.C.; and Art Institute of Chicago, through 2010).