Expositions du 4/10/2013 au 5/1/2014 Terminé
Andrew Smith Gallery 203 W. San Francisco St. NM 87501 Santa Fe États-Unis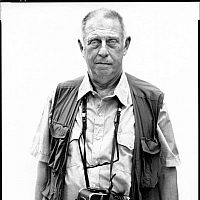 Lee Friedlander is acknowledged to be one of America's most influential photographers of the last 60 years. His photographs are the result of his genius in structuring and ordering the density of vision. The Mannequin prints appear to be four dimensional, as if the viewer is looking down, forward, up and behind while adding visual memory associations to what Friedlander puts on paper. Lee Friedlander plays what chief photography curator at the Museum of Modern Art, Peter Galassi, calls, "a double game of light and shadow, near and far, which Friedlander wins by knitting the opposing terms together in a riotous and irregular but articulate pattern, making a whole that pulsates with life."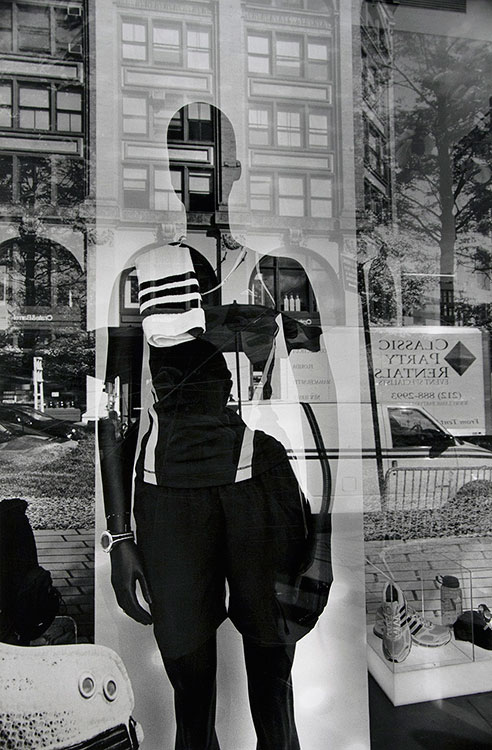 In his most complex and multi-dimensional series in recent years, Lee Friedlander pays homage to the monolithic deities of faux models in fashion. Between 2003 and 2011 Friedlander photographed female mannequins in storefront windows throughout the United States. Shot through glass, the pictures describe an array of fashion mannequins, clothing, displays, advertising signs and light fixtures. These physical objects interact with reflections of buildings, flags, cars, retail displays, skyscrapers, passersby, and, occasionally, the photographer himself.
Friedlander's camera reveals immensely intricate conjunctions of light and form that the mind and eye fluidly capture and record. The fifteen photographs exhibited at Andrew Smith Gallery were taken in New York City and New Orleans.
Mr. Friedlander will be at Andrew Smith Gallery for the opening reception on Friday, Oct. 4, 2013 from 4 to 6 p.m. to meet the public. The exhibit continues through January 5, 2014.

For nearly sixty years Friedlander has been photographing what critics call the "American social landscape," showing us the world as the camera sees it (which is different from how the eye sees it). With phenomenal mastery of his craft and often with dry wit, he has expanded the vocabulary of such traditional artistic themes as nudes, gardens, trees, self-portraits, landscapes, and cityscapes. He has also pursued more unusual subjects such as factory workers, jazz musicians, cars, graffiti and signs.