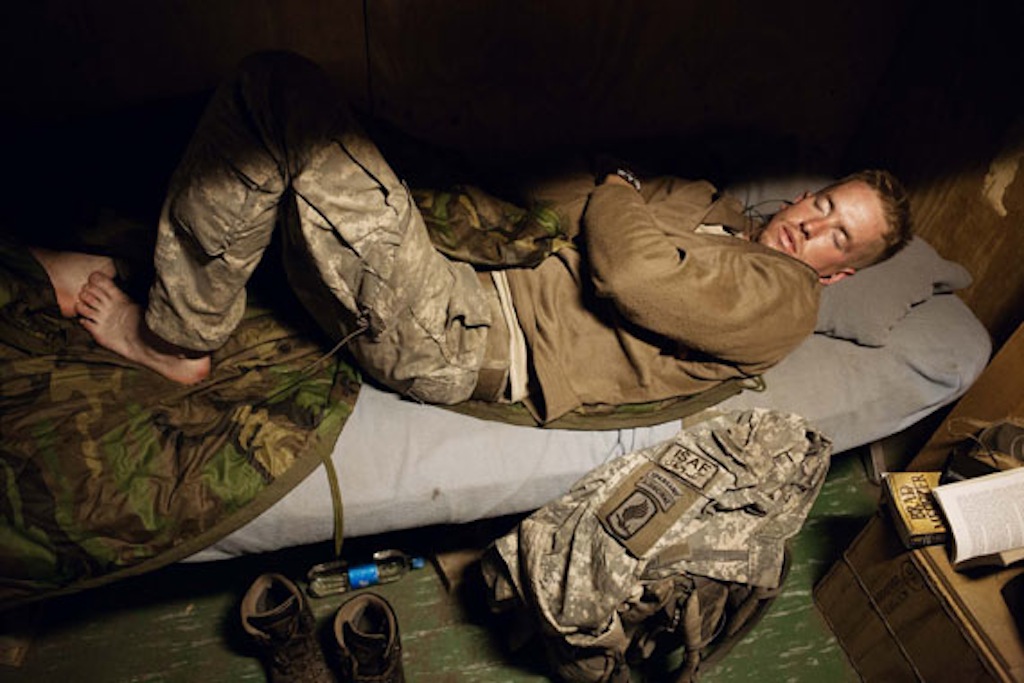 © Tim Hetherington Courtesy. Nevalla Korengal Valley Kunar Province Afghanistan, 2008 Yossi Milo Gallery New York
Expositions du 19/7/2013 au 6/10/2013 Terminé

FOAM - Fotografiemuseum Amsterdam Keizersgracht 609 1017 DS Amsterdam Pays-Bas


Tim Hetherington - Infidel
19 July – 7 September 2013
Infidel is the first exhibition of award winning photographer Tim Hetherington (UK, 1970-2011) in the Netherlands. He was tragically killed in Libya whilst covering the conflict. Foam presents a selection of his photographs and videos, drawn from the series Sleeping Soldiers, Infidel and Diary. In his work Hetherington focused on the experience of military combat, both from the perspective of ordinary soldiers and the civilians caught up in the conflict. Through his photographs, writing and films, he provides us with new insights into human suffering as a result of war. Infidel consists of large-scale images of the Korengal Valley in Afghanistan as well as intimate portraits of the American troops stationed there. Alongside, Foam will show Hetherington's film Sleeping Soldiers (2009). It is a personal and tender portrait of soldiers asleep whilst situated in a combat zone. The show also contains Diary, a short film consisting of original footage taken by Hetherington throughout his career. It explores the photographer's private thoughts and feelings about his work.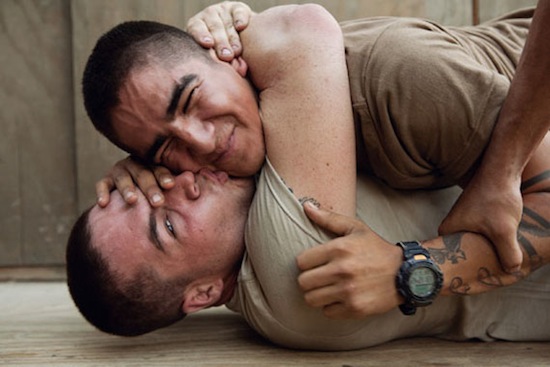 © Tim Hetherington. Untitled, Korengal Valley Kunar Province Afghanistan, 2008.
Courtesy Yossi Milo Gallery New York


Marnix Goossens - Yonder
19 July – 6 October 2013
This summer Foam presents a series of new work by Marnix Goossens (b. Leeuwarden, 1967). In the exhibition Yonder. Goossens concentrates on surrogate nature in slightly run-down interiors, showing man's secret yearnings for exotic destinations and snow-covered mountains in the form of palm-print wallpaper and decorative posters. Nature is a constant source of inspiration for Goossens, yet he makes no use of spectacular panoramic views or untouched wildernesses. Instead he uses tiles with plant motifs, wood grain plastic self-adhesive film and flowery wallpaper as a means of escaping the claustrophobic interior of the house. Photographs showing strange corners and reproductions are interspersed with photographs of windows through which light comes streaming in, also bringing a suggestion of the lightness of our being.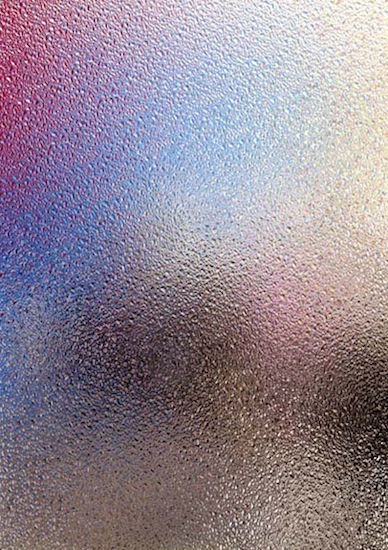 © Marnix Goossens. Skylight from the series Yonder, 2011

Otto Kaan - Works
19 July – 10 September 2013
What do you do when you have just graduated from art school and you have to set up your own studio, but you cannot afford any expensive equipment? What if you always work together, always share everything, but do not have a system ? Photographers' duo Otto Kaan turned this practical problem into an aesthetic solution. In Foam 3h the duo presents four new projects in the exhibition Works. Otto Kaan consists of Berend Otto (1985) and Guus Kaandorp (1986).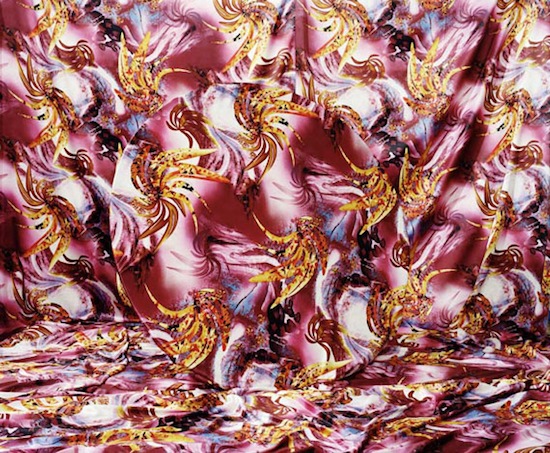 © Otto Kaan. Reflector, 2012