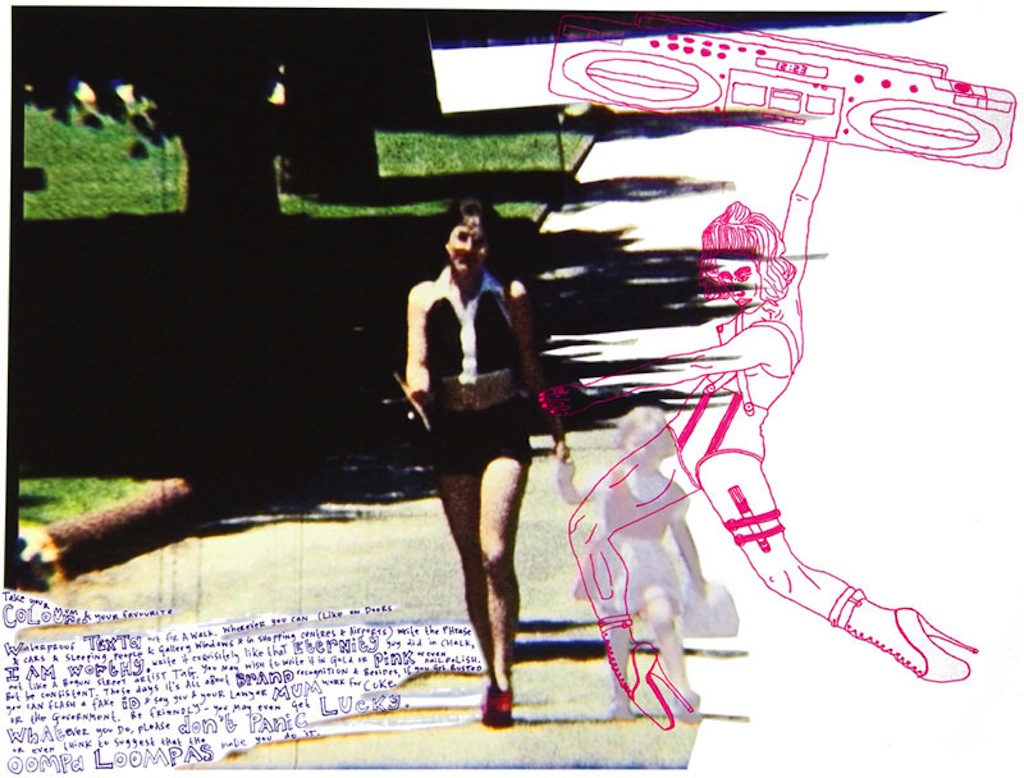 © Natascha Stellmach. I have a ghettoblaster & a pen, 2013
Expositions du 7/6/2013 au 20/7/2013 Terminé
WAGNER + PARTNER Cai Wagner + Margret Uhrmeister Karl-Marx-Allee 87, 10243 Berlin Allemagne In 2008, the Australian artist Natascha Stellmach achieved international acclaim with her controversial and socially critical project "Set me free: Who will smoke the ashes of Kurt Cobain?". Her highly-charged and yet intimate installations have since inspired and enthralled the public. I Don't Have A Gun is Stellmach´s latest exhibition of photographs, text and happenings, opening on June 7th at Berlin-based gallery WAGNER + PARTNER. This exhibition explores Burnout – a syndrome first classified in 1974 – that has gained much media attention in recent years due to its prevalence in the workplace.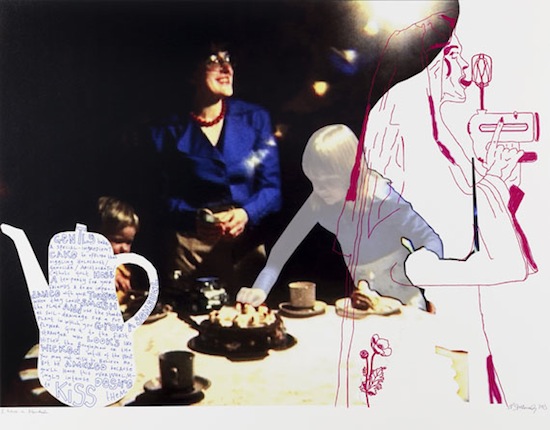 © Natascha Stellmach. I have a blender, 2013
Informed by an experience of burnout in the artists' own life, this new body of work is a celebration of renewal. Stellmach does not dwell on the negative aspects of the syndrome – instead her insights are evocative, scurrilous and hilarious. As always, Stellmach blends fact and fiction – blurring the boundaries of the personal, the historical and the imaginary. Co-opting images from her own life, creating new pop culture texts, and offering a series of 'live' tattoo experiences, this exhibition is a unique and empowering exploration of taboo and self-image.

Inspired by hypnotherapists, buddhists, shamen, crisis centres, yogi's, catholic nuns, psychoanalysts, healers, colleagues, doctors, lovers, friends, tattooists … Stellmach's self-experiments form the basis of this exhibition. One gallery is devoted to enlarged photographs taken from Super-8 family movies. Through these one-off images, the artist transforms her self-image through erasure, drawing and handwritten, provocative invitations to the viewer.

Another gallery is dedicated to larger than life hot-pink digital and ink drawings of empowered women brandishing "guns", however these weapons are all tools of creativity. And, in amongst it all, is Stellmach's succinct diary, written across the walls.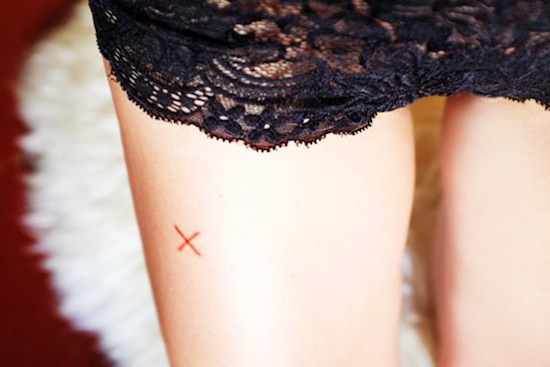 © Natascha Stellmach. Day 5, Natascha lets go of her X, inkless tattoo documentation, 2013
Inkless tattoo happenings :

At the exhibition's opening on June 7 – and every Friday from 13 to 18h throughout the exhibition's duration – Stellmach invites visitors to respond to the question, "What would you like to let go of?" during a "purging" session with the artist in which she tattoos a word on their body, with a tattoo machine but without ink. The word is chosen by the participant, through dialogue with Natascha and embodies an emotion, idea, memory, habit or object that no longer serves them. The intention is that as the skin heals and the word fades (taking up to 12 weeks) that the attachment to the concept will also diminish.

Utilizing the same wit and personal interaction of Stellmach's prior happenings, these temporary tattoos promise to provide a unique, and cathartic act and although Stellmach has a background as a therapist, these happenings are not ersatz counseling or therapy.

Previous happenings attracted queues of participants at dOCUMENTA (13) and Pulse Miami – where Stellmach wrote on the bodies of visitors with pens and photographed the results. These statements questioned the merits and parameters of contemporary art. In "I Don't Have a Gun", the visitor is encouraged to explore self-enquiry and with the addition of the tattoo "gun" to her practice, the work addresses fear, self-image and notions of attachment in a more potent fashion.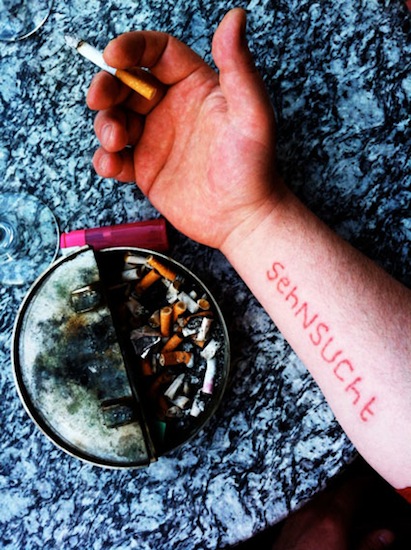 © Natascha Stellmach. Day 2, Reinhard lets go of Longing, inkless tattoo documentation, 2013
Opening and tattoo happening :
Friday, June 7th, 2013, 7 – 10 pm
The artist will be present.

Artist Talk with Natascha Stellmach and Dr. Katja Blomberg (Director Haus am Waldsee) :
Wednesday June 26, 2013, 19h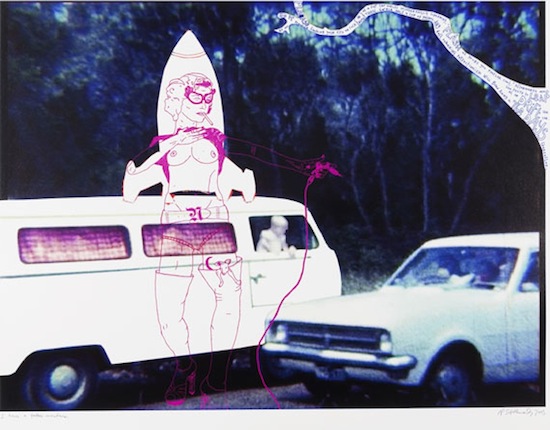 © Natascha Stellmach. I have a tattoo machine, 2013
Photographies et vignette © Natascha Stellmach